GMR Infrastructure starts trading as India's `first pure-play airports' company in stock market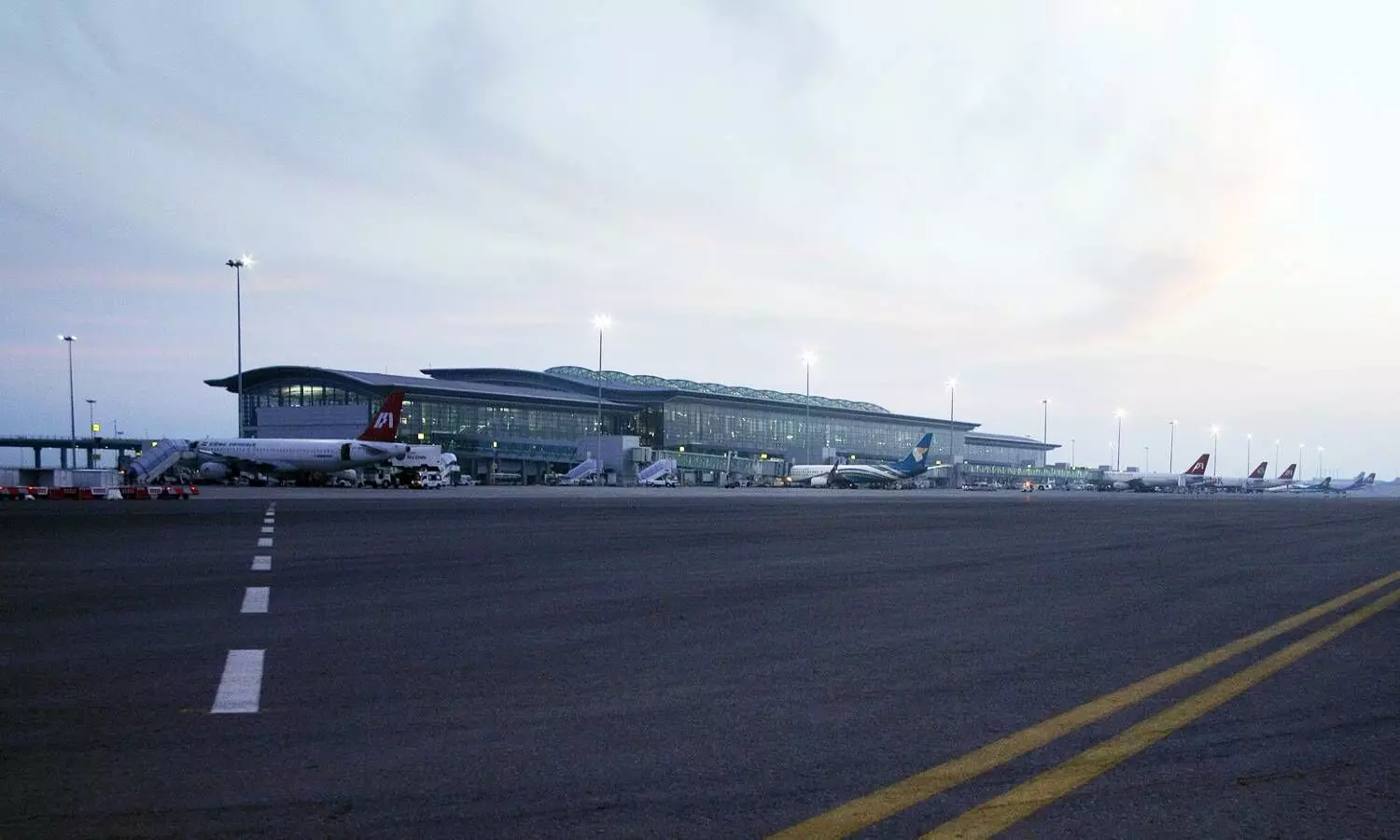 Hyderabad: GMR Infrastructure Limited (GIL), which manages Rajiv Gandhi International Airport, has started trading as India's first pure-play airports' company in the stock market from Tuesday.
With this development, for the first time, investors now have the opportunity to invest in the airports sector in the country.
This is posting the demerger of the non-airports business of GMR Infrastructure Limited. The demerger happened through a vertical split and resulted in listed companies – GIL and GPUIL and mirror shareholding of both.
All the existing shareholders of GIL will become shareholders of GPUIL in the same proportion. GPUIL shares will start trading independently on the stock exchange in February 2022 after approvals from SEBI/stock exchanges.
With this development, the existing shareholders of GMR Infrastructure will receive 1 equity share of Rs. 5 (Face value) each of GMR Power and Urban Infra Limited for holding 10 equity shares of Rs.1 (Face value) share of each GMR Infrastructure Limited.
According to CAPA- Center for Aviation, GMR Infrastructure is the world's 2nd largest private airport operator after France's VINCI Airports, offering growth opportunities. It is the only Indian airport developer having the strongest international presence.
The demerger also facilitates strategic partnerships at different platforms allowing businesses to raise capital and leverage synergistic advantages.
GIL's airport portfolio has around 182 million per annum passenger capacity (pre-Covid) in operation.
GIL has an established position as the largest private airport operator in India based on passenger traffic. It operates the iconic IGI Airport in Delhi, which is the largest and fastest-growing airport in India. It also runs Hyderabad Airport, a pioneering greenfield airport known for several technological innovations. IGIA serves as business, tourism, passenger, and Cargo, and logistic hubs. Similarly, GMR Hyderabad International Airport serves as business, passenger, cargo, and logistic hub.
The company is currently developing three major greenfield airport projects across India and Greece. Goa and Bhogapuram airports in India are poised to transform the economy and landscape of the surrounding areas when ready. Crete airport in Greece will similarly play a significant role in the local economy of the region.
The upcoming green-field MOPA airport, to be operational by 2022 in the western Indian state of Goa, will serve as a tourism hub for the country. GMR's another upcoming greenfield airport Bhogapuram in Andhra Pradesh is also poised to give a boost to tourism and the local economy in Southeast India.
The company is uniquely positioned to leverage the strategic partnerships to pursue international expansion. It can exploit its expertise and management to take up potentially high-growth projects for non-aeronautical concessionaires, like Duty-Free and Retail, Car Parking, Cargo, etc.
GIL's assets in Crete (Greece) and Mactan-Cebu (Philippines) can serve as scissor hubs for transit traffic to and from India and Europe and India and Australia from Delhi, Hyderabad, and Goa.