Hyderabad: Two Hyderabad based engineers have scripted a new history by converting petrol and diesel cars into electric vehicles to combat vehicular pollution.
Two Chennai SRM University pass-outs Ashhar Ahmed and Akbar Baig have launched 'Bharat-Mobi', an automobile start-up to contribute their bit for a greener tomorrow.
While Akbar is an automobile engineer, Ashhar is a mechatronics engineer. During their student days, they had dreamed of starting an eco-friendly start-up which could help in reducing carbon dioxide emissions and provide cleaner air for the people.
"We used to be part of different technical teams and events. We used to participate in national and international conferences related to electric-vehicle and e-mobility," said Ashhar
Soon after passing out, they decided to work on a project that not only provides a cleaner alternative to petrol and diesel vehicles but also reduces the emission levels.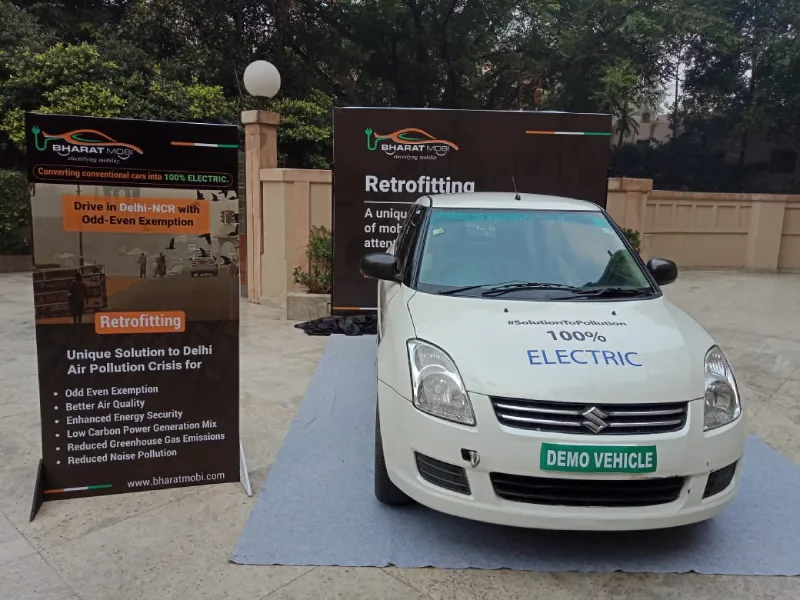 "We began Bharat Mobi to combat air pollution. Vehicular emissions are the main cause of air pollution. It also leads to cardiovascular diseases," he said.
According to the International Council on Clean Transportation Research by George Washington University, exhaust emission from diesel vehicles led to the death of 3,83,000 people in India during 2015.
Ashhar and Akbar thought switching to electric vehicles will be the best solution to the problem. "However, switching over to electric vehicles was not going to be easy for people. Neither scraping diesel or petrol cars was an easy proposition", Ashhar said.
According to National Green Tribunal Data, around 21 million 'end of life vehicles' will be scrapped by 2025.
Ashhar and Akbar, however, decided not to contribute to the numbers and instead focused on converting existing diesel/petrol cars into electric vehicles.
Using their technical prowess, the duo has converted 25 cars into electric vehicles. It takes them seven days to convert a conventional car into an electric vehicle. The cars can be charged in a normal socket and runs 80 to 100kms once fully charged.
"New electric vehicles are costly. We would like to provide an affordable solution. We are also working on other modes of transportation. See, overall there is a huge market for the conversion of conventional vehicles into electric cars. We are working on enhancing battery and cooling technology as well," said Akbar.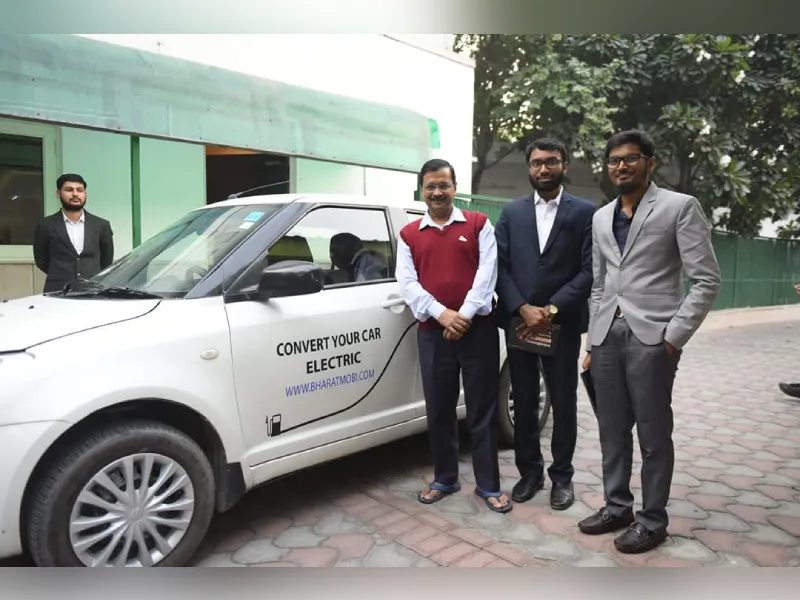 After achieving success, the duo has approached Delhi Chief Minister Arvind Kejriwal and Telanagan's IT Secretary Jayesh Rajan with their innovation for their perusal.