Hyderabad: Peeing in public toilets has always been a problem for women in Hyderabad. "They are either bad or they don't exist," says Sushma Kallempudi who took it upon herself to come up with a solution. The 36-year-old entrepreneur has developed a 'mobile she-toilet' that promises to address the city's severe lack of public toilets, especially for women.
For Sushma, a former techie, necessity was indeed the mother of invention. The innovator said the problems she faced in the city's public toilets provided enough reasons to do something about it, and in a concrete manner. "It seemed so simple to me. I remember the time when I and my friends used to go shopping in Koti and Sultana Bazar. This was sometime in the year 2005. The feeling of holding your pee, while wanting to do shopping is just indescribable. Once you experience it, you just don't want it to happen again. That's how I came up with these mobile toilets."
The entrepreneur's mobile toilet is basically a single-user loo, set up in an electric auto. After charging the vehicle, it can be placed in crowded places in the city. The toilet consists of a 100L water tank overhead, which will provide the water for the flush system. "Once the septic tank gets full, it may be dumped at nearby petrol bunks and cleaned," said Sushma.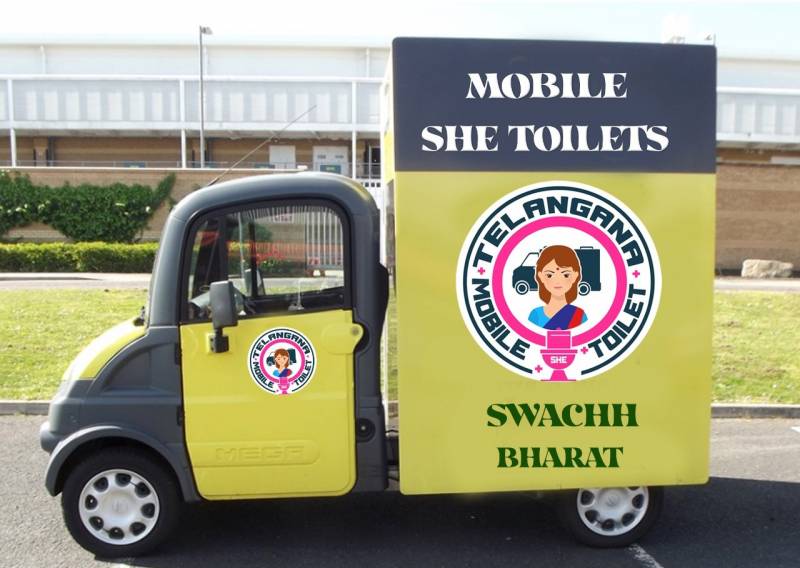 With a cost of Rs 5 lakh per unit, the mobile she-toilet may be launched in Hyderabad, with the approval of the Greater Hyderabad Municipal Corporation (GHMC). "We will be presenting the working project in front of the GHMC next week. As of now, they have responded in a positive manner," said the entrepreneur.
The innovator, who is a native of Vizag, had formerly worked with Infosys in the US. After spending almost ten years abroad, she has jointly begun this project under Jalagam Associates, a start-up based in Suryapet District in Telangana.
"I know women who refuse to drink water if they are going out. My mother and mother-in-law are among those. We can't really blame them also, because it's a truth that we don't have enough public toilets. Hopefully, this will be a small step towards addressing this problem," signed off Sushma.