CATastrophe averted: Man approaches Kerala HC seeking permission to buy food for his cats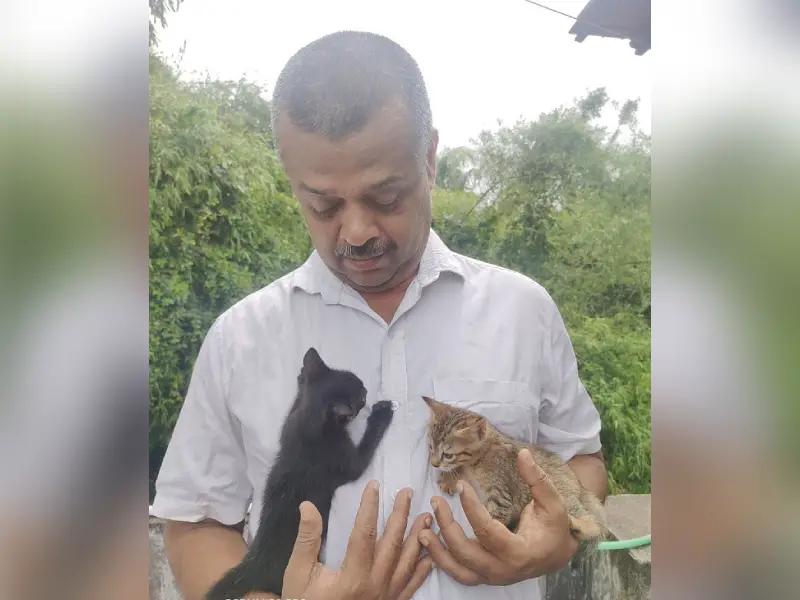 Hyderabad: A man from Kerala's Ernakulam district approached the Kerala High Court on 6 March asking the state government to allow him to travel to purchase food for his three cats.
N. Prakash filed a petition in the High Court via video conference alleging he was denied a vehicle pass to travel to buy food for his cats. Mr Prakash, in his petition, said, "Animals, too, have rights, including a fundamental right to life. The police cannot refuse me a pass to buy food for my cats." He quoted the ministry of Home affairs' lockdown guidelines that said animal feed and fodder have been included as essential items.
Mr Prakash is a vegetarian and doesn't cook non-vegetarian food at his home. For years he has fed his cats Meo Persian biscuits and they cannot live without it.
Pravalika N., founder of Compassionate Society for Animals, an animal welfare organisation based in Hyderabad, told NewsMeter that no similar incident has been reported in Telangana."This judgement is new to us. In Telangana, no pet owner has faced a similar issue. Also, so far there has been no shortage of animal feed and fodder anywhere in the country," Pravalika said.
Justice P. Chaly of the Kerala High Court, in his concurring opinion, while dealing with the petition via video conference, said, "The choice of the petitioner not to cook non-vegetarian food is a well-protected facet under Article 21 of the Constitution and he has no choice but to procure food from outside."
The High Court further said, "We might observe, in a lighter vein, that while we are happy to have come to the aid of the felines in this case, we are also certain that our directions will help avert a "CATastrophe" in the petitioner's home."