Highlights
Though SARS-CoV-2 is majorly a respiratory pathogen, the persistence and replication of virus in the gastrointestinal (GI) tract and shedding through faeces is established
Wastewater-based epidemiology (WBE) studies are suitable to understand and estimate the virus spread in a given population for effective disease surveillance
Hyderabad: Researchers at the Hyderabad-based  Center for Cellular and Molecular Biology (CCMB) to study the sewerage/ waste water of Chennai to estimate the wide-spread transmission of SARS-CoV-2.  According to the Greater Chennai Corporation, as on 25th August, the number of COVID active cases stands at 13255 while death toll is 2603.
This comes after CCMB's extensive study on spread of COVID infection in Hyderabad.  Researchers  studied the waste water and estimated that over 6.6 lakh people in Hyderabad are COVID infected.
Speaking to NewsMeter, the Director of CCMB Dr Rakesh Mishra  said, " Many gated communities, companies that run Sewerage treatment plant have approached the CCMB to test sewerage water in their respective localities. Municipal Corporation of Chennai and we are very keen to work with them. This is the very reasonable way of telling the viral load of infected'.
He further adds, "Given the wide-spread transmission of SARS-CoV-2 it is almost impossible to test each and every individual for the same and isolate them. Recent reports have shown that sewage can be used as a holistic approach to estimate the epidemiology of the virus. In Hyderabad we have estimated the spread of SARS-CoV-2.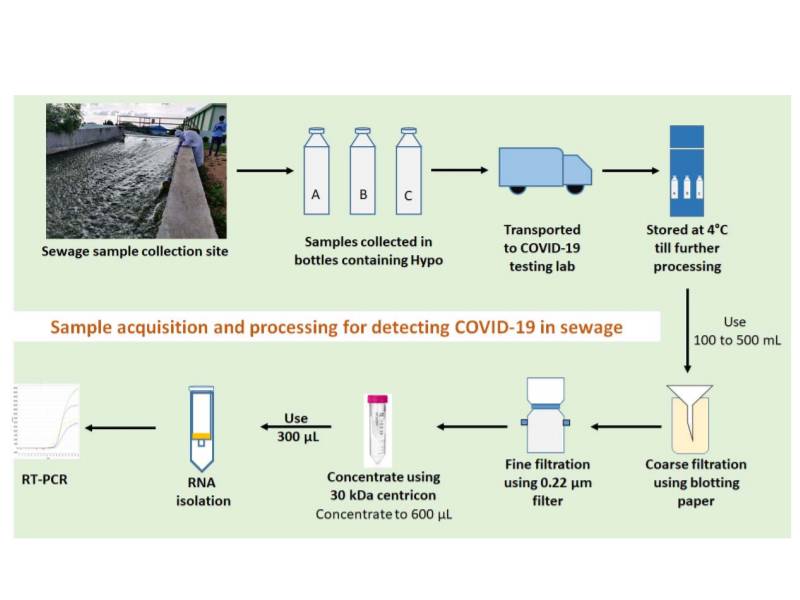 What is the study conducted?
The sewage samples are collected from all the major sewage treatment plants (STPs) and are processed for detecting the viral genome using the standard RT-PCR method. Based on the average viral particle shedding per individual, the total number of individuals exposed to SARS-CoV-2 is detected.
The researchers  observed the presence of SARS-CoV-2 genetic material in all the studied STPs and calculated the extent of spread by estimating the number of infected people and possible number of active cases.
Out of 6.6 lakh COVID infected in Hyderabad, most are asymptomatic : CCMB
The CCMB's study found that 6.6 lakh people are COVID infected in Hyderabad. This includes symptomatic, a  majority of asymtomatic and those recovered.
The study  indicates the rate of community transmission and asymptomatic carriers is higher than the number of reported cases. Every 2nd person in 5 are or were infected in Hyderabad, the study concluded. An infected person shed viral material in faeces for up to 47 days since the symptom onset and remains infectious till 14 days since symptom onset.