Hyderabad: Charminar division of the Greater Hyderabad Municipal Corporation, comprising of six circles reported the highest number (180) COVID-19 positive cases, as of June 1st 2020. Followed by Secunderabad 91 active cases, revealed data.
It is pertinent to mention that the state has been witnessing a spike in number of COVID deaths and new cases, ever since the relaxations were implemented across all districts. Sources from the GHMC said, the total active cases from L B Nagar, Charminar, Khairatabad, Secunderabad, Kukatpally and Serilingampally amounts to 401, as of June 1st. The number will be higher if the cases between June 2 and 5 th are taken into account .
According to the health bulletin, on June 2nd- out of 87 cases, 70 were from Hyderabad. While on June 3rd, 108 cases from Hyderabad and 110 cases on June 5th. The cases from Hyderabad recorded in the last three days climbs to 228. However the respective division have not been disclosed in the bulletin.
On Thursday, six from Telangana succumbed to COVID-19 on June 4th, taking the toll to 105 deaths in the state. And 127 new COVID cases, with this the tally of positive cases climbs to 3147 ( minus those cured and discharged). Out of the total new cases, the highest is reported from Hyderabad, followed by Ranga Reddy.
The GHMC' enforcement vigilance & disaster management has once again pressed in their teams for disinfection phase 4 of the city. Speaking to NewsMeter, Mr. Viswajit Kampati, director of EVDM said, " Teams have been deployed at 180 locations to carry out disinfection phase 4, the activity will end by June 25th. The department has procured close to 917 liters for disinfectant, to spray twice a day at containment zones."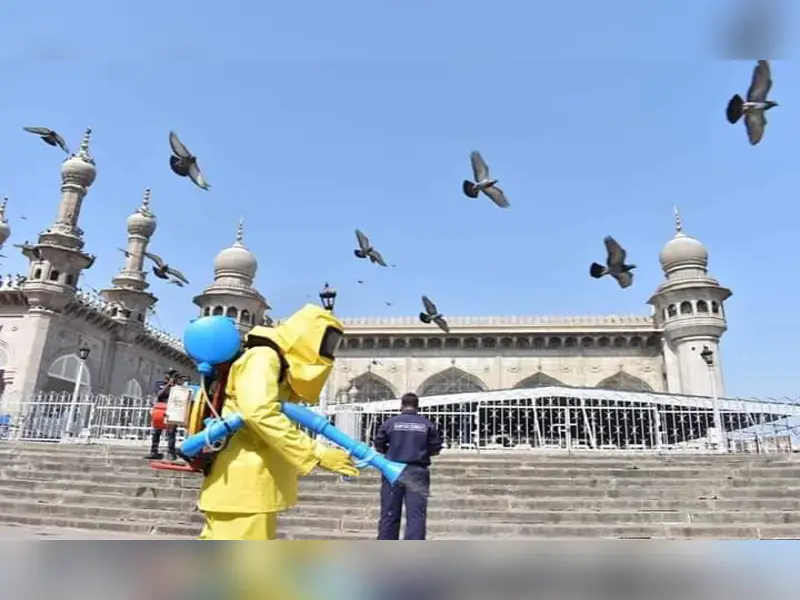 When asked how effective was spraying given in the spike in number of active cases being reported every single day, the officer added, " I don't know if disinfectant spraying has really helped in curbing new cases but I am of the opinion that if it would have not been done, the results could be different. The rise in cases is directly proportionate to the increase in public movement" the officer said.
GHMC Circle -COVID active cases (Date as on June 2nd 2020)
Under L.B Nagar division (Total – 26 COVID active cases)
1. Kapra – 5 (COVID-19 active cases)
2. Uppal – 4
3. Hayath nagar- 2
4. L.B Nagar – 4
5. Saroornagar – 11
Under Charminar division (Total - 180 COVID active cases)
Malakpet - 53

Santhoshnagar - 57

Chandrayangutta - 8

Charminar - 9

Falaknuma - 41

Rajendra nagar - 12
Under Khairatabad division (Total - 22 COVID active cases )
Mehdipatnam : 1

Karwan - 16

Gosha Mahal - 2

Khairatabad - 3

Jubilee Hills - 0 ( Please note: two cases were reported from Whisper Valley post June 1st)
Under Serilingampally division (Total - 18 COVID active cases)
Yousufguda - 8

Serilingampally - 4

Chanda nagar - 5

RC Puram & PTC )-1
Under Kukatapally division (Total -64 COVID cases )
Moosapet - 24

Kukatpally - 5

Quthbullapur - 10

Gajularamaram - 17

Alwal - 8