Hyderabad: Muslim worshippers will hold a silent protest with black badges and flags before mosques all over Telangana after the 'Namaz-e-Juma' on Friday to express resentment at the passage of the contentious Citizenship (Amendment) Bill (CAB) Bill by the Parliament. On Saturday a memorandum will be presented to the Governor, Collectors, RDOs and MROs followed by a demonstration and public meeting at the Dharna Chowk on Sunday.
This was resolved at a round table conference held here on Thursday to formulate an action plan against CAB. The conference convened by Jamaat-e-Islami Hind, Telangana, was attended by representatives of Tameere Millat, Jamiat Ahle Hadees, Movement for Peace and Justice, Human Rights Organisation and students from different universities.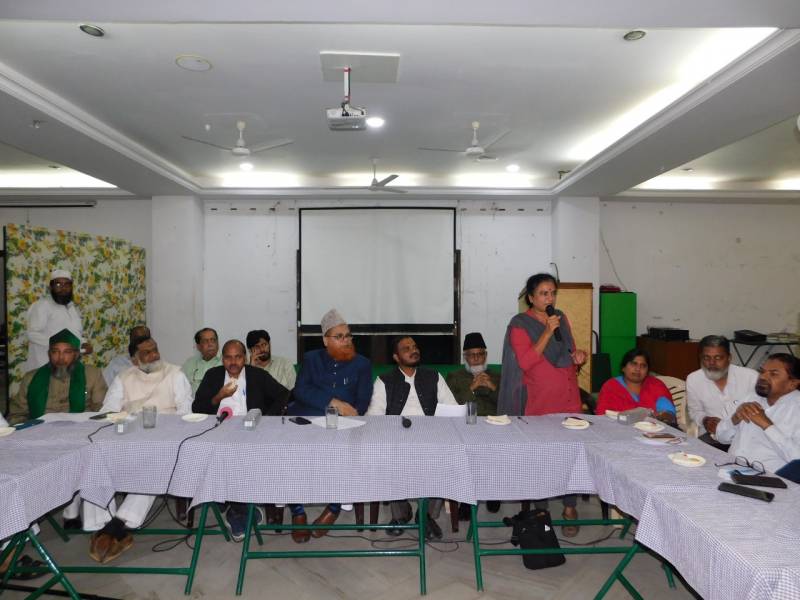 The meeting described the Citizenship Bill not just anti-Muslim but anti humanity as it violated the provisions of the Constitution. It struck at the secular fabric of the society and if not withdrawn would strengthen fascist forces in the country. Article 5 and 11 of the Constitution granted citizenship to people on the basis of their domicile and not religion. "By granting citizenship on the basis of religion the BJP government intended to drive a wedge between people. It was the darkest day in the history of India when CAB was passed", said JIH president, Hamid Mohammed Khan.
Some speakers felt the Muslim Personal Law Board should also join the fight against the Citizenship Bill. Maulana Asif Umri of Jamiat Ahle Hadees, social activist, Sandhiya and others said the Bill spelled doom for the Muslims in the county and ought to be opposed tooth and nail. The Bill was the handiwork of a few fundamentalists since majority of the Hindus were in favour of peaceful coexistence.