Kerala: Expressing solidarity with protesters opposing the night traffic ban on a national highway passing through the Bandipur Tiger Reserve in Kerala, Congress leader Rahul Gandhi visited Wayanad on Friday.
Rahul, who is Wayanad's MP, met with protesters. Taking to Twitter, he said, "I am in Wayanad, Kerala, to stand in solidarity with the youth who have been on hunger strike, protesting against the travel ban on National Highway 766 that links Kerala & Karnataka. Earlier I visited those who have had to be hospitalised, as a result of the prolonged fast (sic)."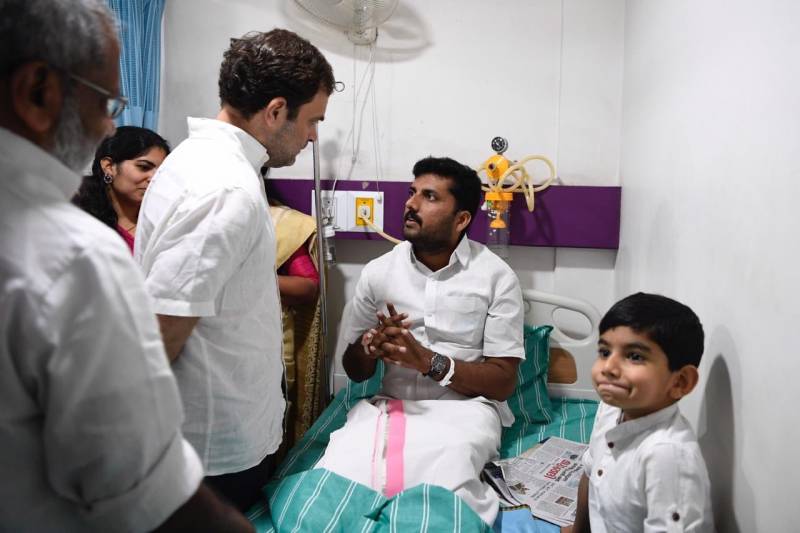 He also urged central and state government, upholding the collective responsibility to protect the environment and safeguard the interests of local communities while doing so.