Amberpet Dominos fined Rs 10K for using consumer as advertising agent, selling carry bag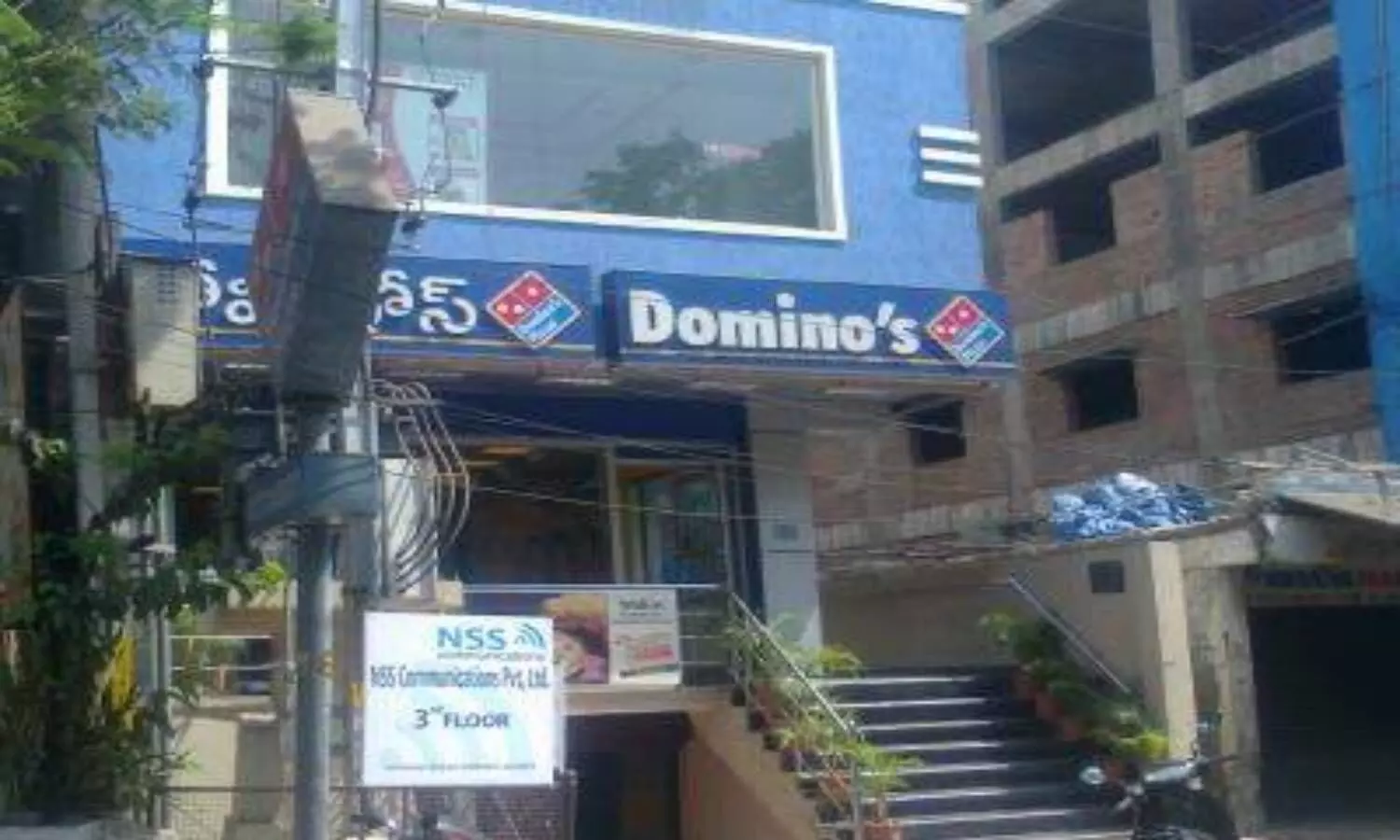 Hyderabad: Consumer Dispute Redressal Commission has ordered Dominos at Bagh Amberpet to pay Rs 10,000 to a customer for charging Rs 7.62 for a carry bag with a logo and using him as an advertising agent.

Complainant, K. Murali Kumar, a resident of Himayat Nagar, had visited Dominos located at Shivam Road, Bagh Amberpet. He had ordered Pizzas and other food items for Rs. 983.51. it was a takeaway and Dominos provided a plastic carry bag but charged Rs. 7.62 extra for it. Plus the bag had Dominos logo on it.
The complainant alleged that Dominos did not inform him that the carry bag is of plastic and Logo is printed on it. He said he noticed it when the order was ready. He requested a plain carry bag but Dominos did not provide it. The company insisted on buying a printed carry bag. As there was no other option, he purchased the plastic carry bag with a logo.
He alleged that the carry bag displaying the brand name is a deficiency of service and unfair trade practice.
Dominos denied that they insisted on purchasing the carry bag with the logo. Despite knowing well that the carry bag was of Plastic and displayed the logo of the Company, the complainant purchased the same out of his free will.
"In the absence of a plain carry bag, the complainant had the option not to buy the carry bag. To purchase the plastic carry bag bearing logo of the company was the sole discretion of the complainant," said Dominos.
The company said `Domino's Pizza' printed on the carry bag contains hot food items and should be handled with special care, particularly during movement through lanes, elevators, stairs, etc. The company said such printing of logo does not amount to unfair trade practice as alleged by the complainant.
After examining the documents and evidence, the commission observed that any advisory instructions pertaining to safety and precautionary measures for the interest of the public should be printed on the cover but without the logo.
"Dominos is not supposed to collect the cost of the Bag having `Company Logo '' from the consumers and moreover they shall not use the Consumer as their advertising Agency at his cost while carrying the Bags while walking across the streets. This amounts to adoption of the unfair-trade practice in utilizing the complainant as their advertising agent at his cost," observed the commission.
The commission asked to refund Rs. 7.62 charged for carry bag and pay compensation of Rs. 10,000 towards utilizing the complainant as a tool of the advertising. They also asked to pay Rs. 1,000 towards costs of the litigation.