Coronavirus Live Updates: 65 from Nellore attended religious congregation in Delhi, 90 quarantined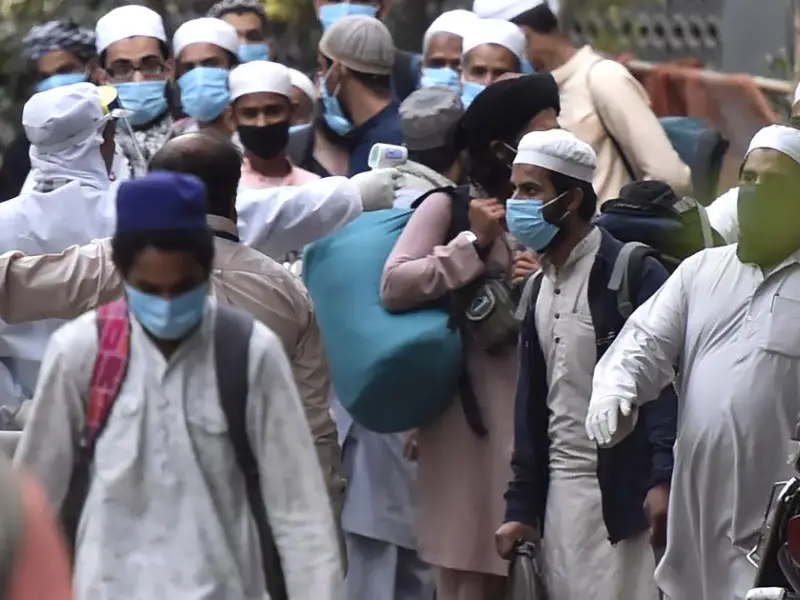 Nellore: Around 65 people from Nellore district participated n Tabligh-e-Jamaat congregation at Alami Markaz Banglewali Masjid in New Delhi from March 1 to 15.
Police have now shifted 90 people from various places in the district to quarantine wards.
Over 2,000 delegates from the country and aboard including Kyrgyzstan, Indonesia and Malaysia attended the Tabligh-e-Jamaat congregation in Nizamuddin West from March 1-15. Several people from south India also attended this gathering.
Around 65 people from Nellore participated in the event for three days. All these people returned to Nellore after March 18, officials said. Majority of the people who attended the congregation were from Gudur, Bogole, Naidupet, Indukurpet, Sullurpet, Anantasagaram, TP Gudur, Muthukuru, Sydapuram and other Mandals in Nellore district.
Delhi Government instantly responded and identified around 180 local people and shifted them to quarantine. Around 280 foreigners were also present in the meet.
A police official confirmed that around 90 persons have been shifted to the quarantine ward in the GGH in Nellore on Monday. There are many people from Rayalaseema district who have also attended the religious gathering.