Hyderabad: In the wake of the COVID-19 outbreak in the country, the Telangana government has decided to put on hold postal mail delivery services in the state. Only 37 post offices in the state will operate from tomorrow, including the General Post Office and RC Puram Mukhya Dak Ghar.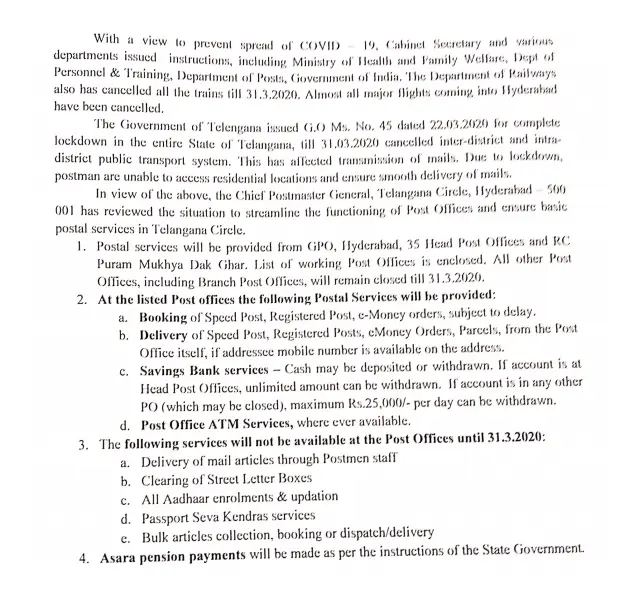 Services like delivery of postal mail through postmen, clearing of letterboxes, Aadhar enrolments/update, Passport Seva Kendra services, bulk article collection, and booking or dispatch/delivery will not be available till 31 March. However, booking and delivery of speed post services will be available in the listed post offices. Savings Bank services will also be unaffected and cash may be deposited or withdrawn. Post office ATM services will also stay functional.
The decision was taken after the state government cancelled all inter-district public transport till 31 March as a precautionary measure against the spread of Corona virus. The Central government has also cancelled trains and domestic flights as a safety measure.