Vijayawada:Over 70 percent of the Vijayawada city's main localities have been declared containment zones.
Krishna District Collector A Md Imtiaz said considering the surge in COVID-19 cases in Vijayawada city, they have notified several areas of 64 wards in the city as containment zones."Preventing the spread of the virus is of paramount importance given the public safety," he said.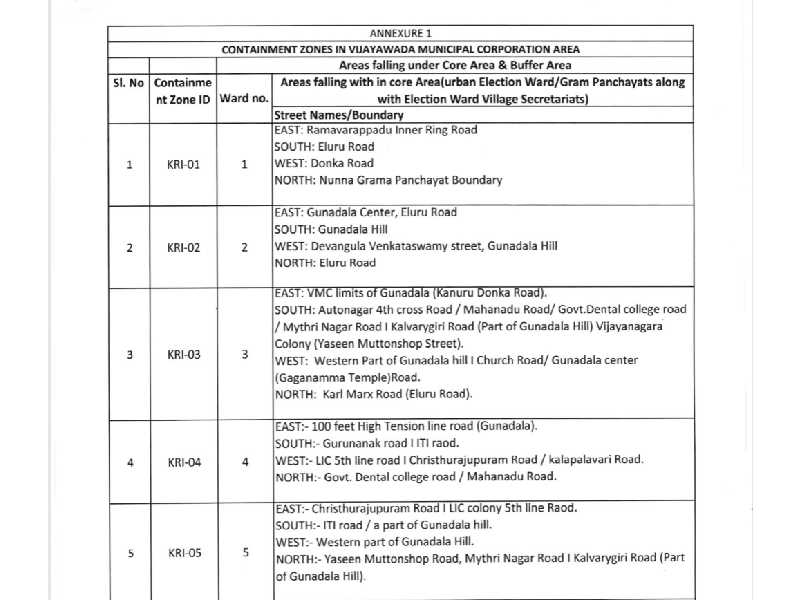 It is clear that all the activities which were permitted previously shall be restricted under the ambit of National Disaster Management Act, 2005. "No relaxation will be allowed in the containment zones. Strict perimeter control shall be enforced in the core area while restricting the movement inside the buffer area," he added.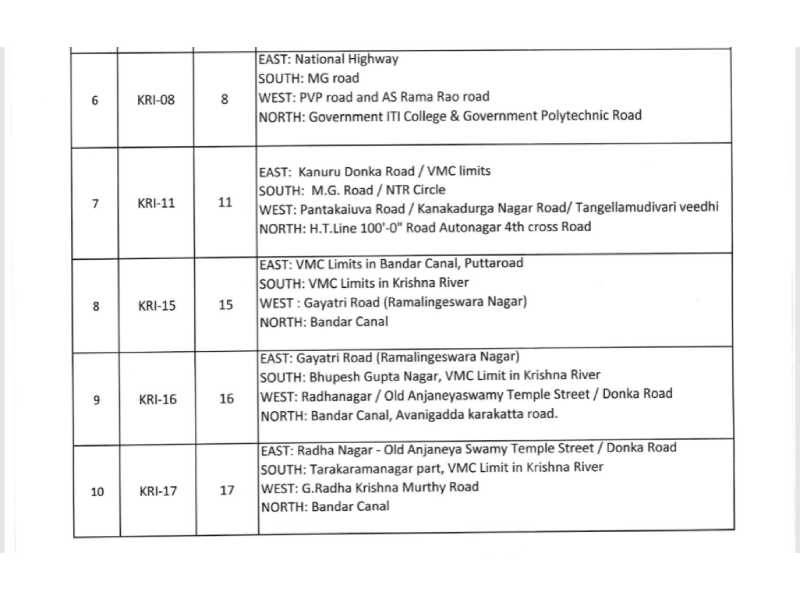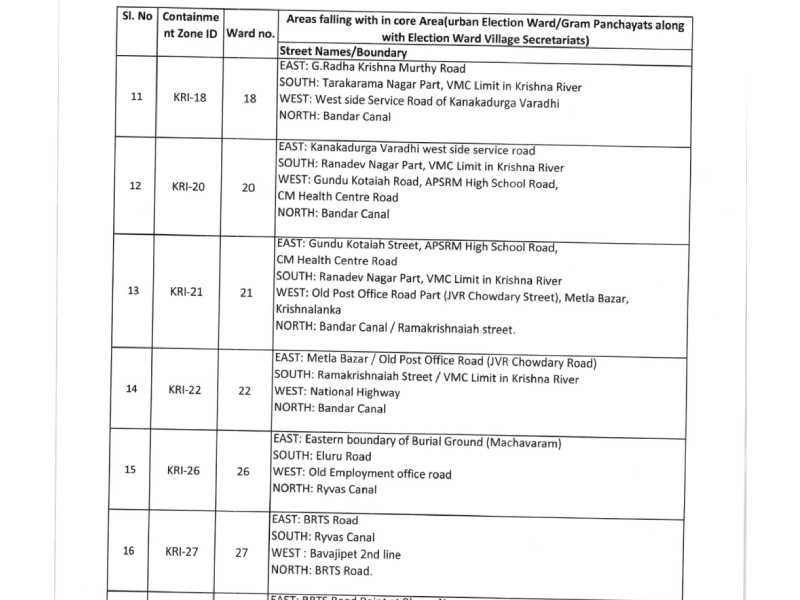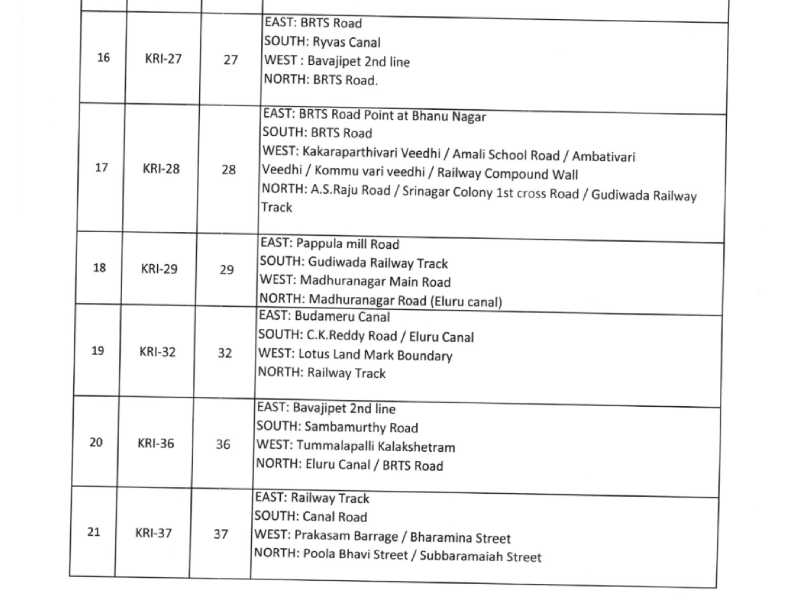 Vijayawada Municipal Corporation has 64 wards. Of which 42 wards have been notified as containment zones. The highest of 570 COVID-19 cases and 24 COVID 19 deaths were reported from Krishna district. The majority of the cases were reported in the VMC limits. Over 345 patients in Krishna district have recovered and discharged from the hospitals.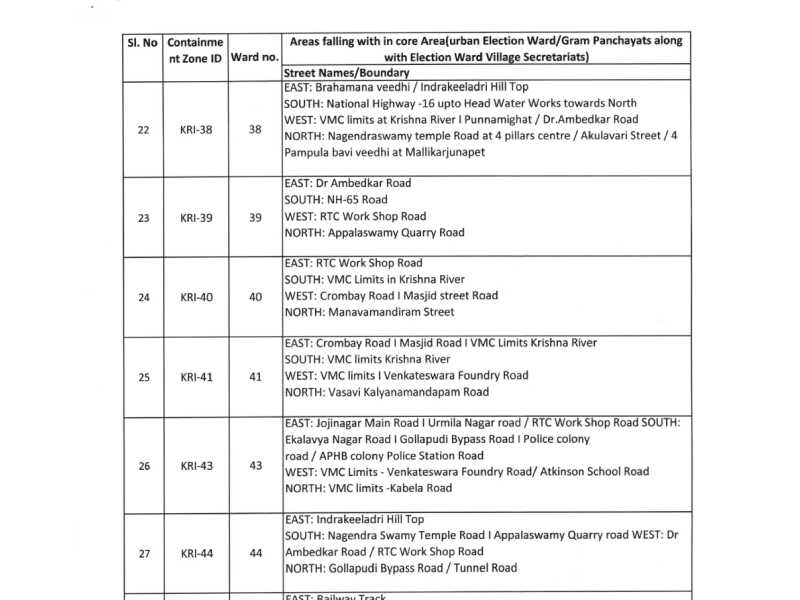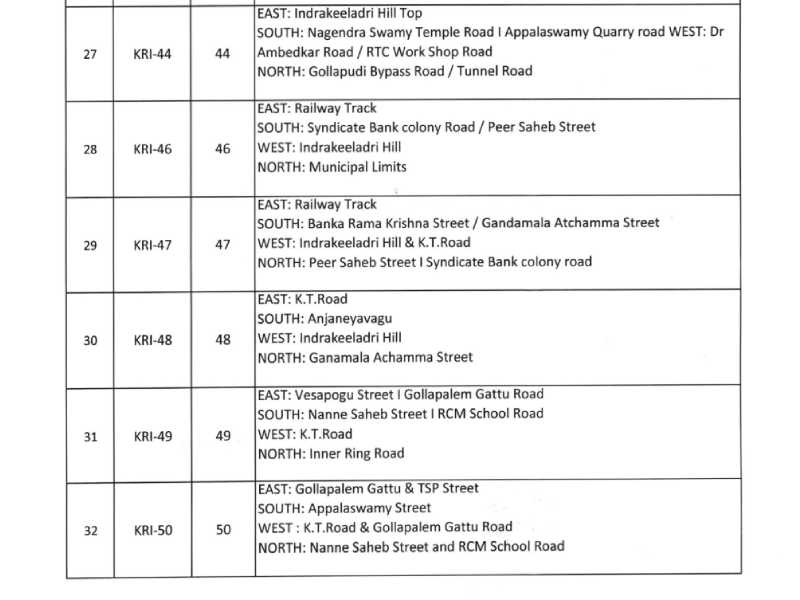 Vijayawada city reported over 50 COVID-19 cases in the past few days.Officials said that majority of the people are neither following social distancing nor wearing masks.