Hyderabad: The Telangana health department released a fresh list of containment zones across 33 districts in the state on September 2nd.
According to the authorities, areas reporting active COVID cases are marked as containment zones. Access to these localities are restricted. A team comprising of Asha workers, in coordination with district civic authorities and police monitor the containment zones.
Full list of containment zones in Telangana districts.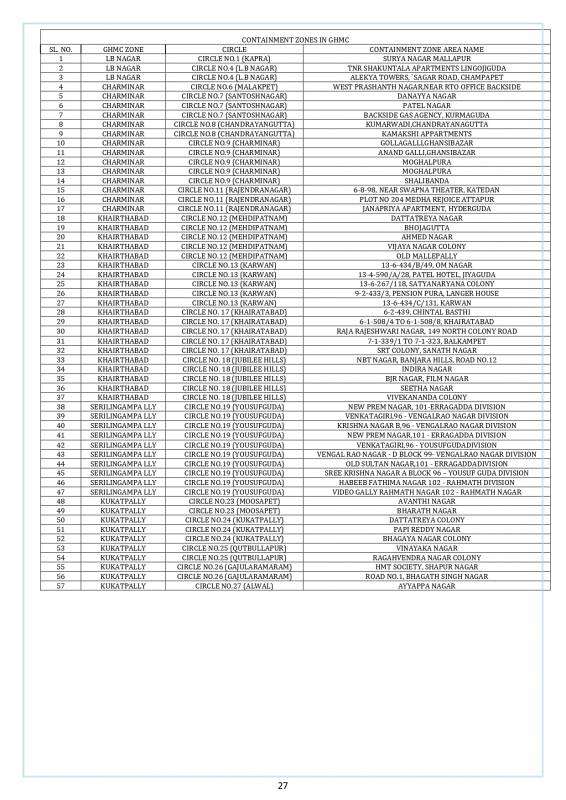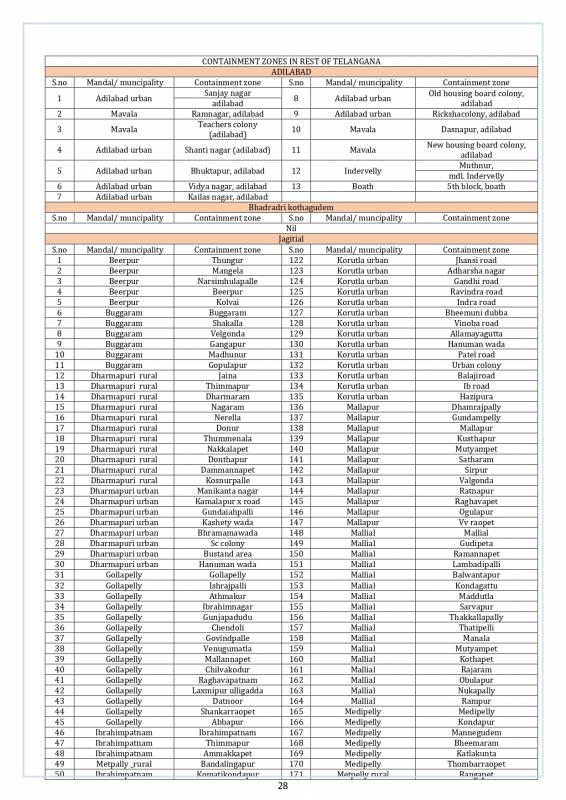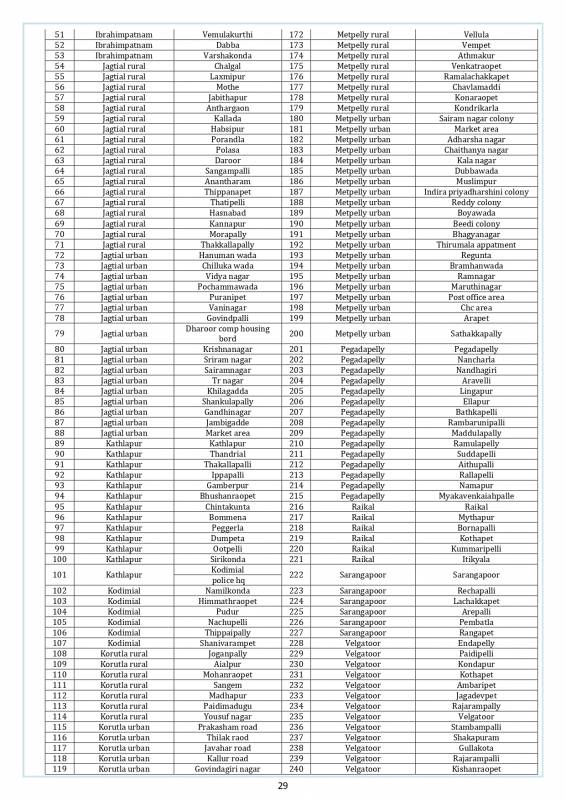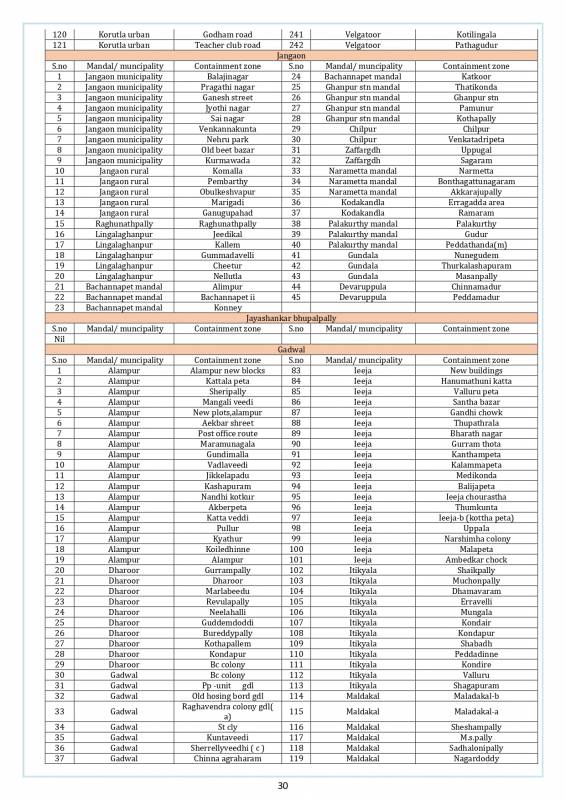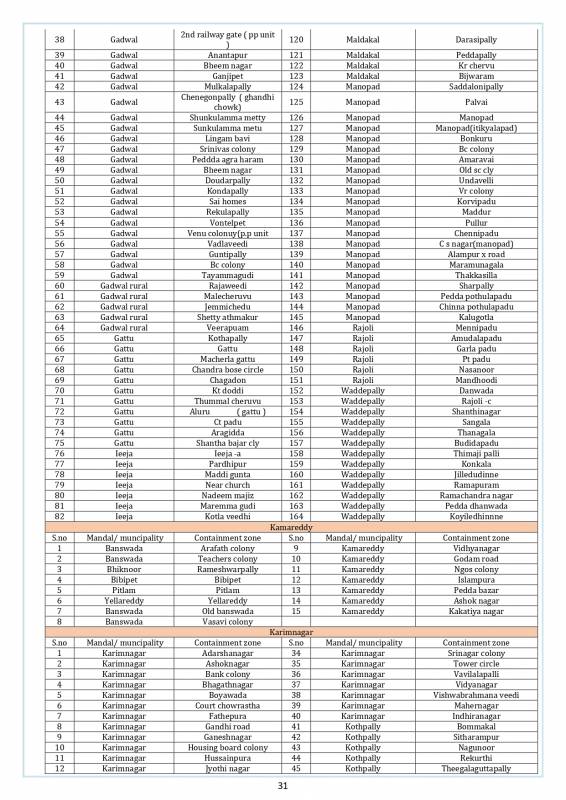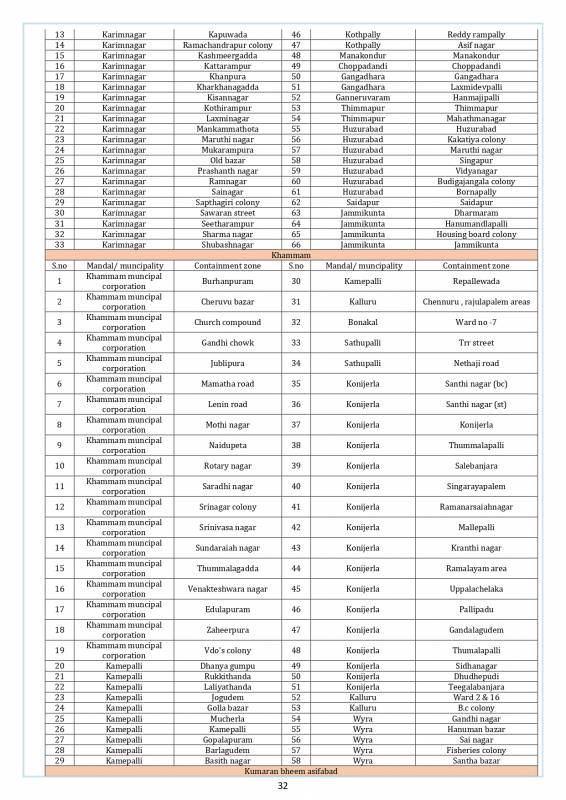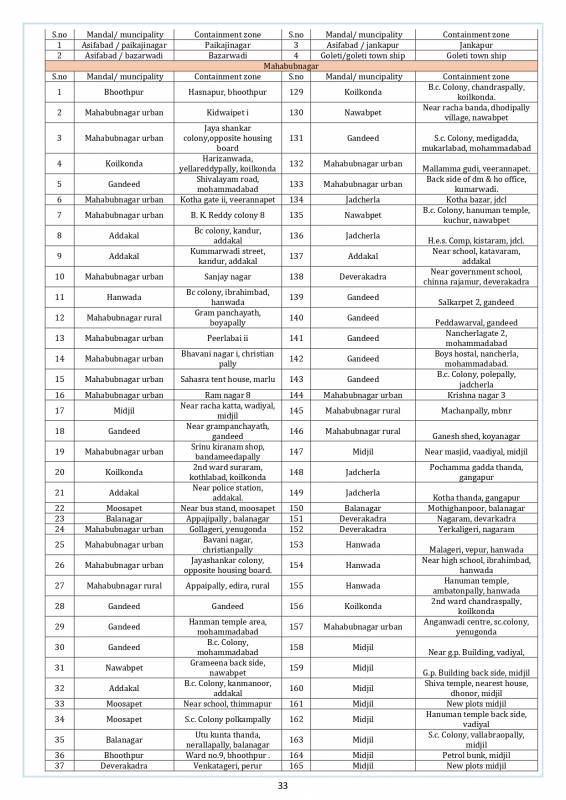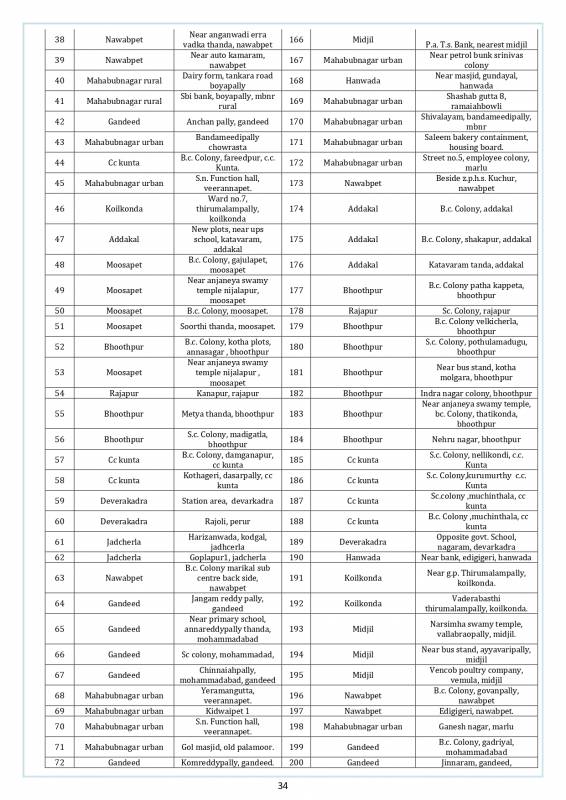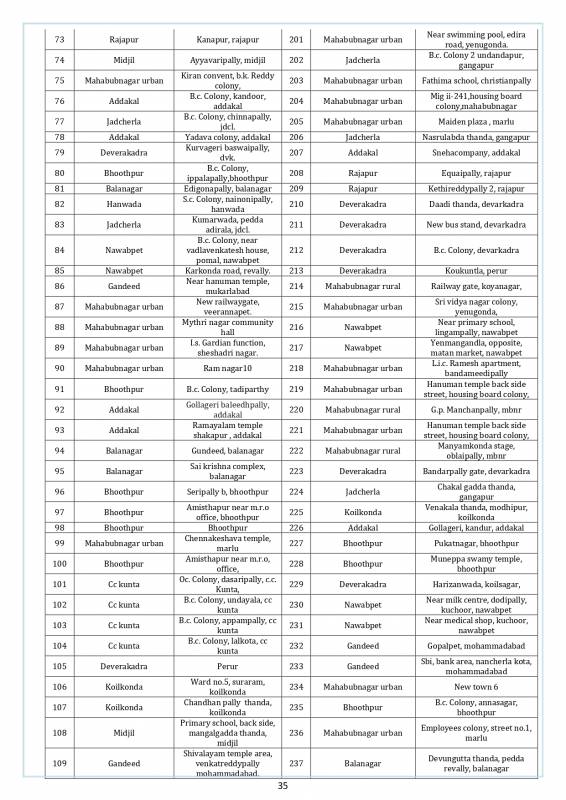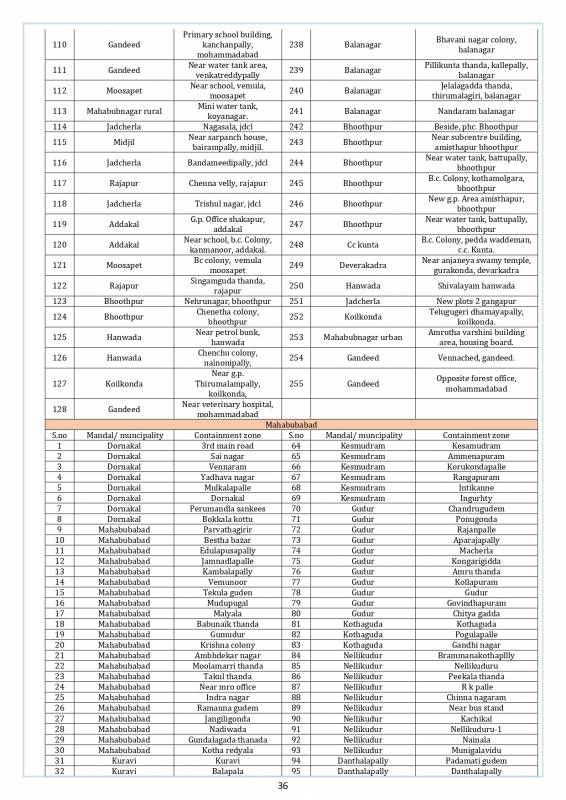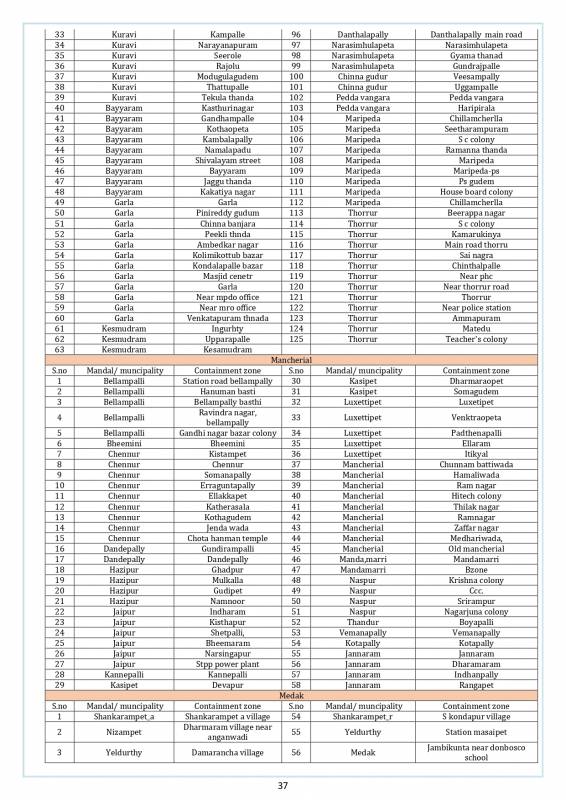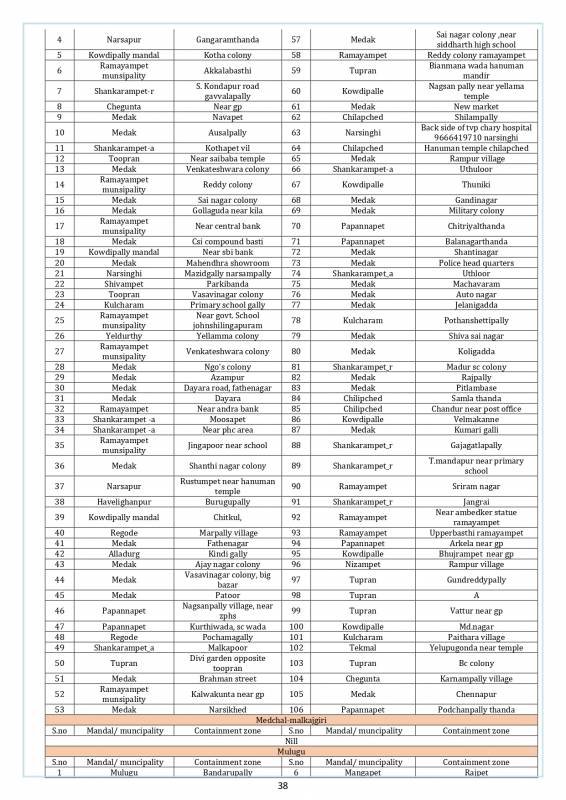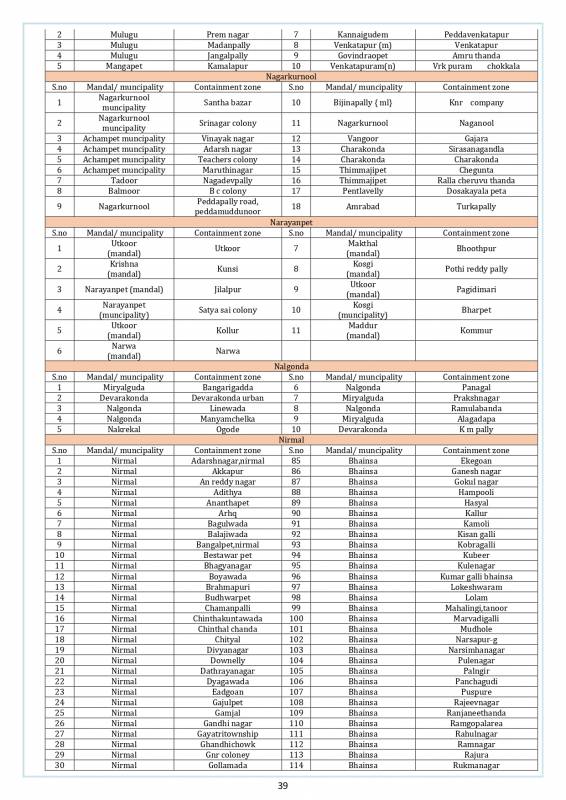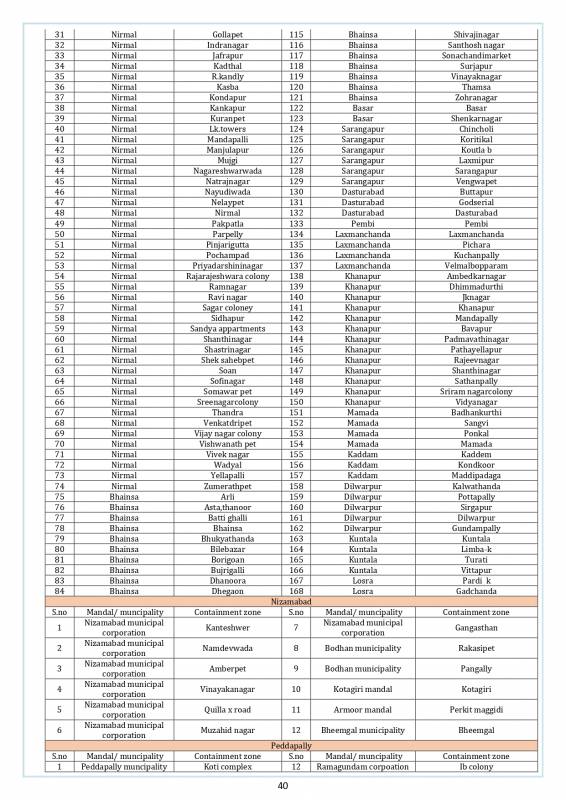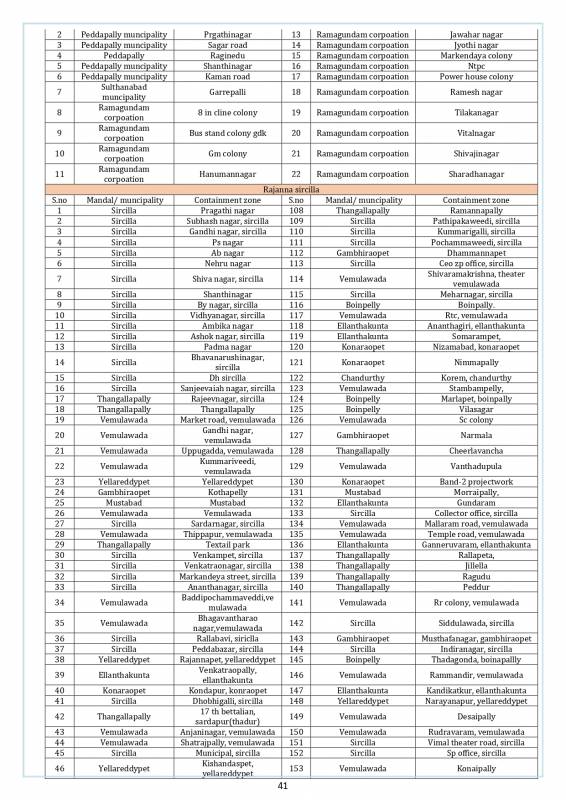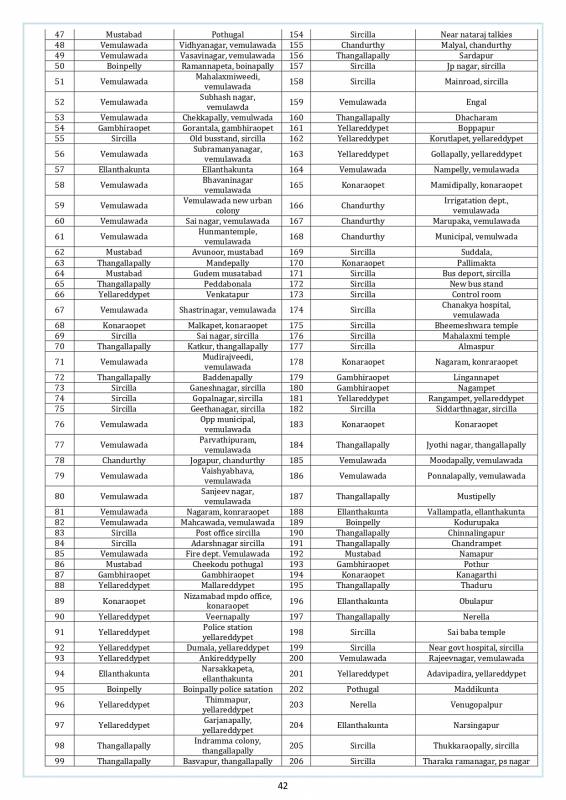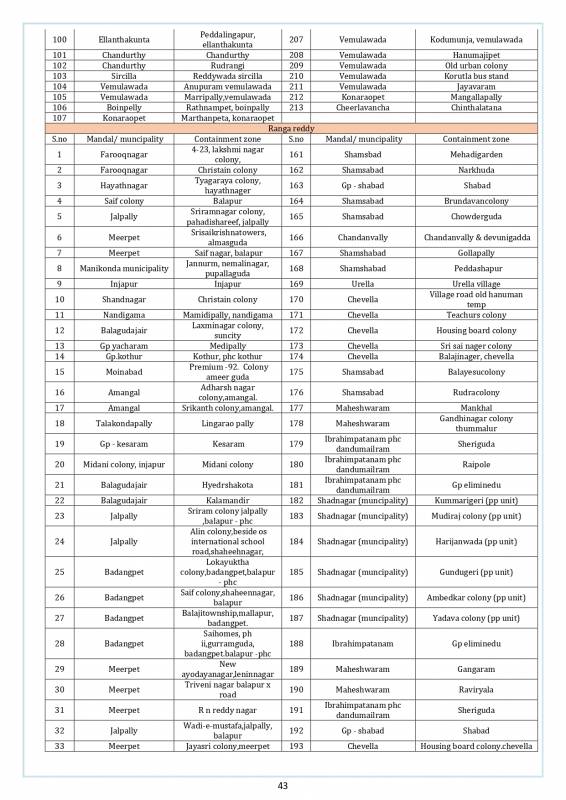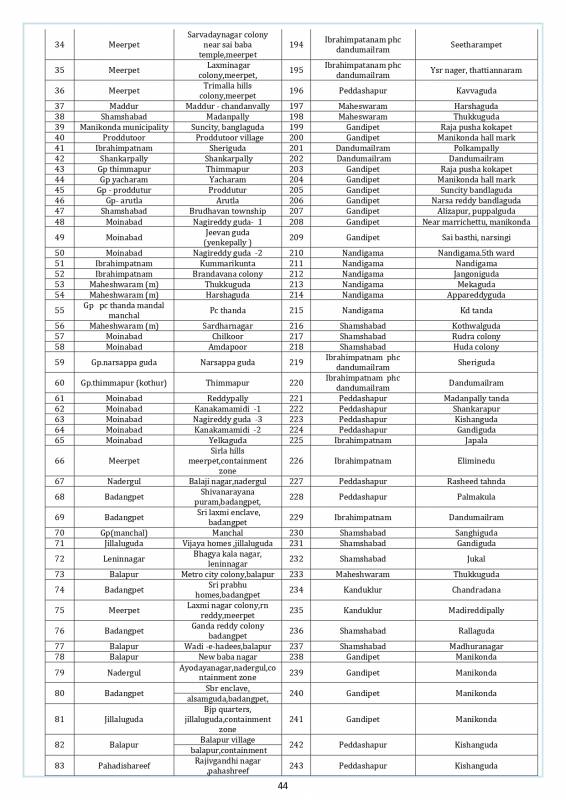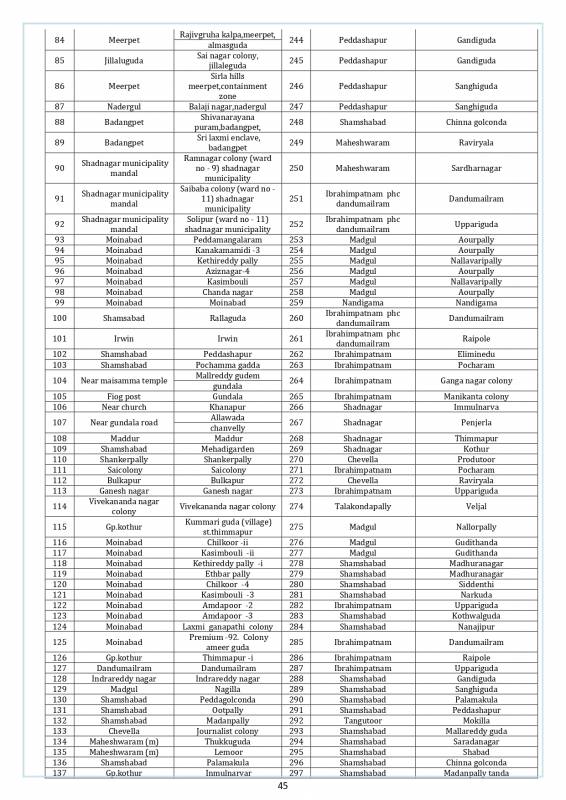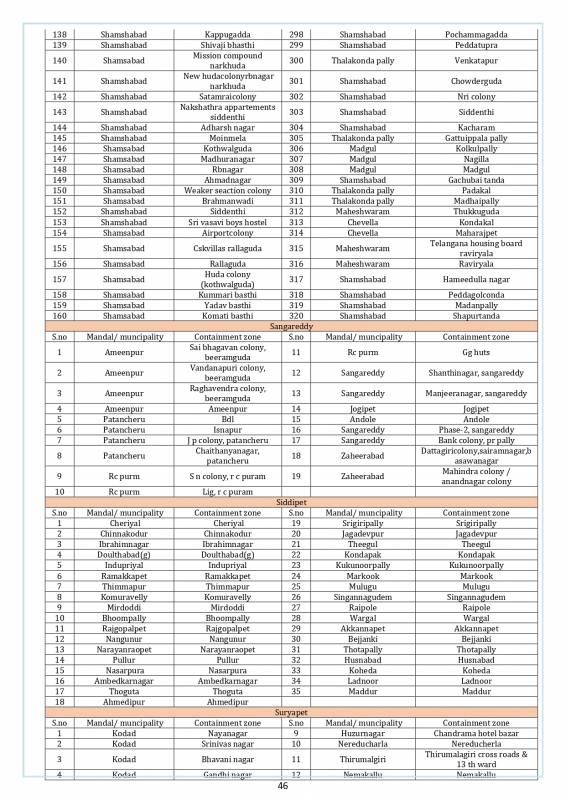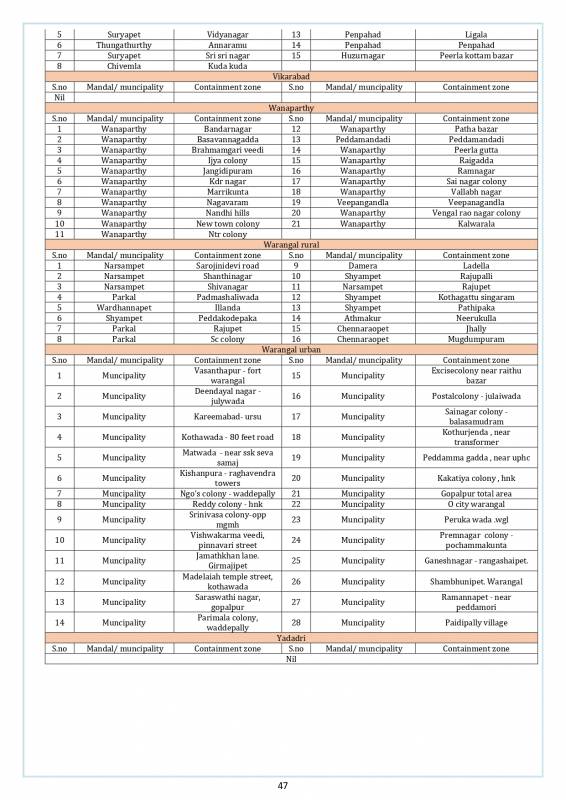 Telangana reported 2,892 new COVID-19 cases on Tuesday, taking the overall tally to 1, 30,589 in the state.
Ten new deaths are reported on September 1st taking the total tally to 846. The fatality rate in the state is 0.64 per cent which is less than the national average of 1.76 per cent.
The government tested 59,421 citizens for the virus on Tuesday. So far 14,83,267 samples have been tested in the state. Samples tested per million population stand at 39,952.
The health department further released the status of symptomatic and symptomatic patients. Of the total positive cases in the state, 90,106 (69 per cent) are asymptomatic COVID positive patients. The number of symptomatic patients stands at 40,483 (31 per cent).