Hyderabad: Alarm bells have started ringing after 1,879 more people were tested positive for COVID 19 in Telangana on Tuesday.
According to the government medical bulletin, the total number of positive cases in the state has crossed 27,612.
The government said of the 17.081 beds available, 15,746 are currently vacant.
The government currently has 11,928 isolation beds, 3,537 oxygen beds, and 1,616 ICU beds. Of these, 11,268 isolation, 3,041 oxygen beds, and 1,437 ICU bed are vacant. Only 1,335 beds are occupied presently.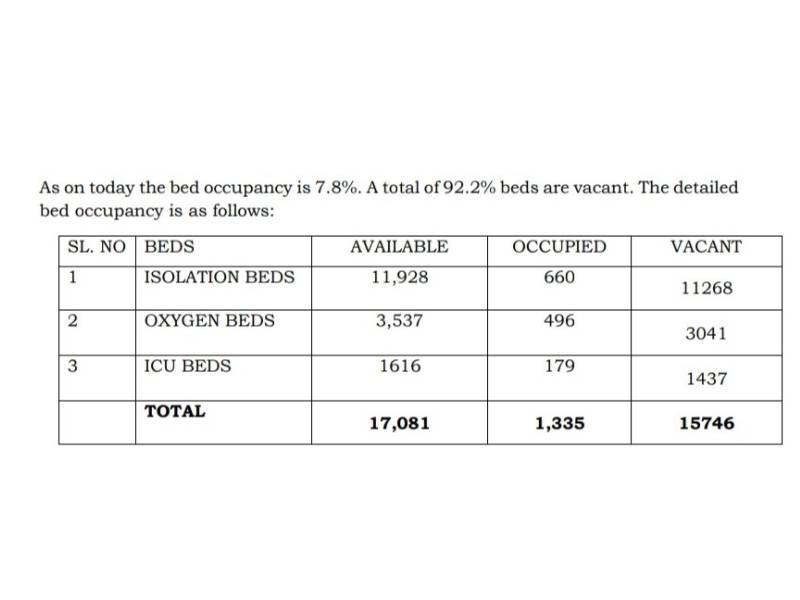 Gandhi Hospital has 1,150 vacant beds. Around 740 COVID patients are presently admitted to the hospital. Of the patients, 356 are on oxygen support, 130 are in the ICU, and 35 are on CPAP support.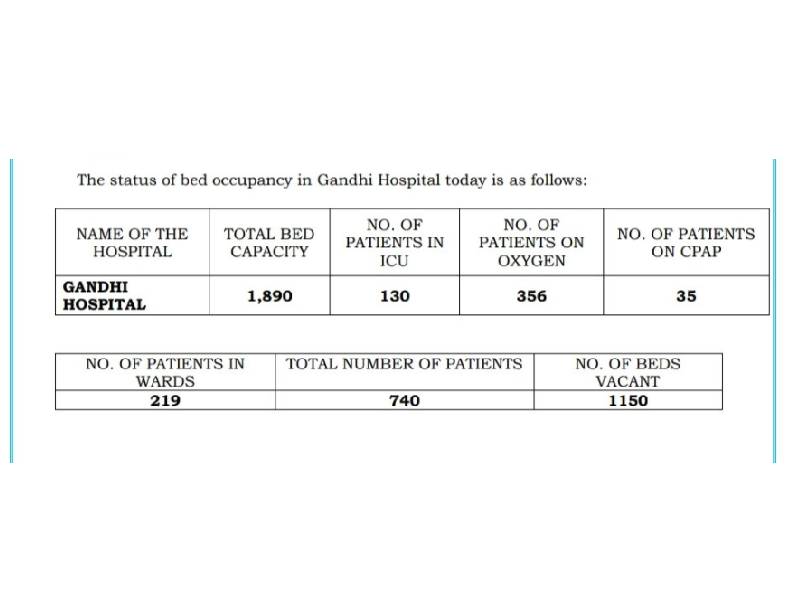 The government said only critical cases are admitted to Gandhi hospital, while patients with moderate symptoms are admitted to District Hospital King Koti, Government Chest Hospital, and Sir Ronald Ross Institute of Tropical Medicine (Fever Hospital).
Asymptomatic patients requesting institutional quarantine are admitted to Nature Cure Hospital, Government Nizamia Hospital, Ayurveda Hospital, and Government Homeopathy Hospital.