Vijayawada: The recovery rate of Covid-19 patients in Andhra Pradesh climbed to nearly 29 per cent with as many as 441 recoveries to date. AP has reported 509 Covid-19 cases in the last one week (from April 26 to May 2) and two Covid-19 deaths. However, as many as 270 patients recovered from the virus and were discharged from the hospitals in the state in the same period.
With 62 new Covid-19 cases on Saturday, the cumulative tally in Andhra Pradesh stands at 1,525. At present, there are 1,051 active Covid-19 cases in the state. The death toll in the state has remained at 33 with the fatality rate at 2.16 per cent as no further casualty was reported on Saturday.
Special Chief Secretary (Health) K.S. Jawahar Reddy said that as per the revised classification done by the Union health ministry, five districts of the state have been put in the red zone, while seven have been moved to the orange zone. Only Covid-free Vizianagaram district has been categorised as the green zone district.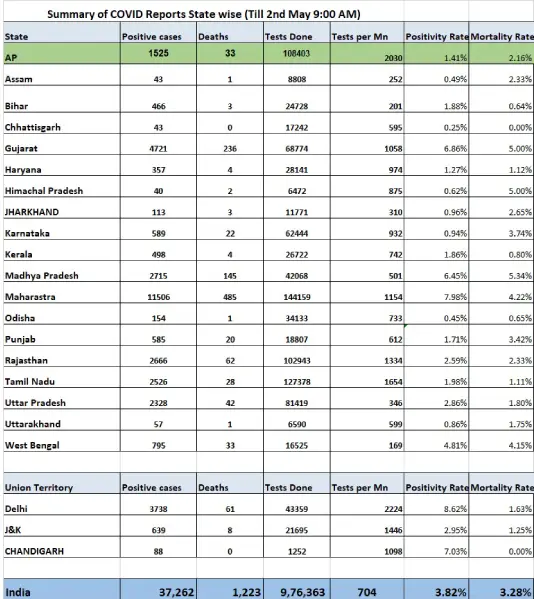 After nearly 50 days since the first case was registerted in Nellore district, the pandemic was most felt in the five districts of Kurnool (436), Guntur (308), Krishna (258), Nellore (90) and Kadapa (83).
Of the 62 new cases recorded on Saturday, 25 cases were registered in Kurnool, followed by 12 in Krishna district, six in Nellore, four each in Anantapur, Kadapa and Visakhapatnam districts, three in East Godavari, two in Guntur, one each in Prakasam and West Godavari districts.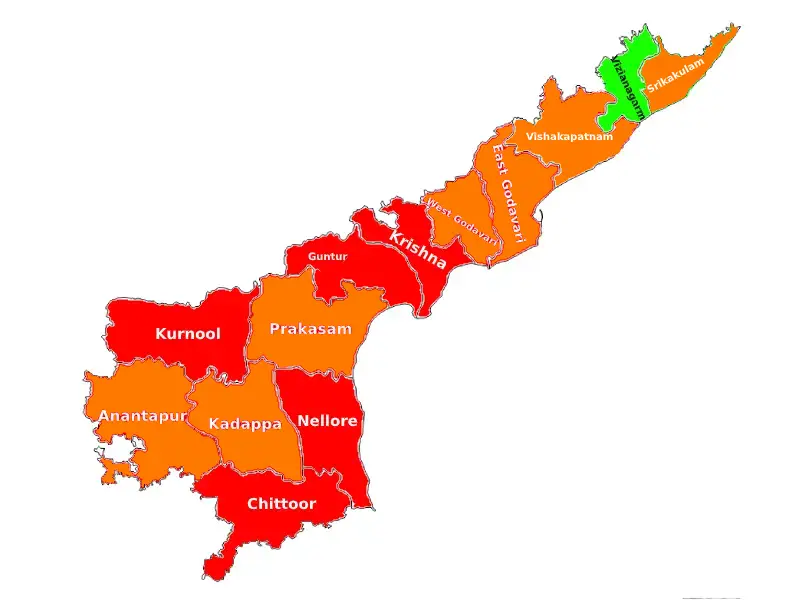 On Friday, Andhra Pradesh crossed the 1-lakh sample testing milestone. So far, the state has screened about 1.08 lakh people, including 5,943 tests carried out till Saturday morning.