Chittoor horror: On advice of Swamiji, mother kills two daughters after performing tantric puja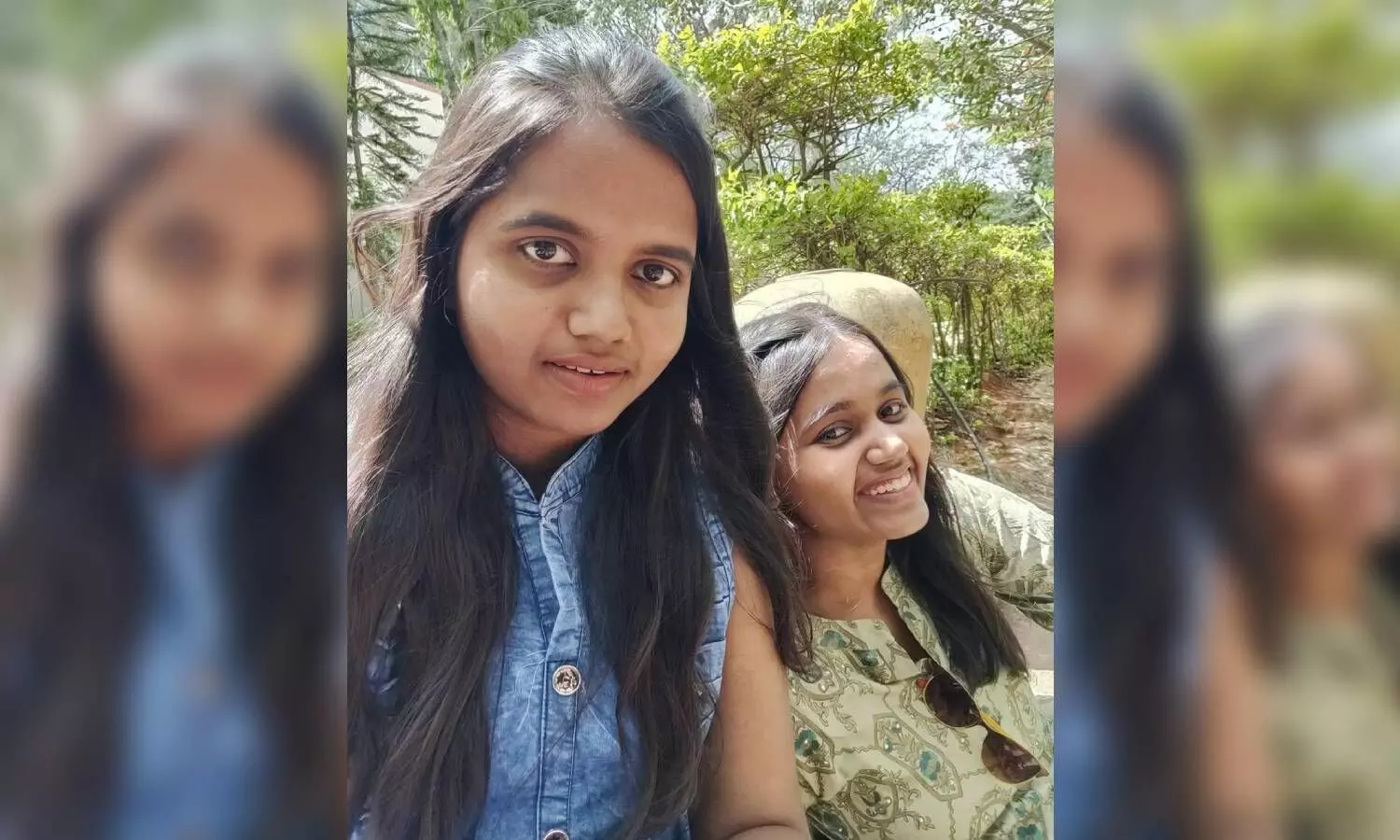 Chittoor: Andhra Pradesh has slipped into a shock after a woman killed her two grown-up daughters using a dumbbell and trident at Madanapalli in Chittoor district on Sunday.

Police said tantric pujas were the reasons for the murder of two girls, aged 27 and 22, as the couple used to follow instructions of a Swamiji.
N Padmaja wife of N Purushotham Naidu works at a private college at Madanapalli. Sources said Padmaja appeared to be mentally disturbed for a while now.
She allegedly killed both her daughters using a dumbbell and trident while her husband watched, at Siva Nagar locality in Madanapalli on Sunday.

The deceased were identified as N Alekya, a PG student in Bhopal and N Sai Divya, a BBA graduate and a Music Academy student.
Purushotham is a vice-principal of Government Women's Degree College at Madanapalli, while Padmaja is a correspondent with a private educational institute.
The four-member family has been staying in their new house at Siva Nagar for the past few months.

Locals said Padmaja and Purushotham have been performing some tantric pujas, believing that they could bring the dead back to life.
On Sunday, they again performed puja and initially, Padmaja killed her elder daughter Alekya using a dumbbell and trident. Later she killed Sai Divya with a false hypothesis that she can bring them back to life after puja.
When neighbors came to know about the double murder, they alerted the police.
DSP of Madanapalli Ravi Manohara Chari and his team visited the crime spot and started the investigation.
Suspecting that the couple may end their lives, the police took them into custody.
The neighbours informed the Madanapalle police that the family has been behaving strangely for the past few months and confined themselves to their house. On Sunday night, the neighbours heard loud noises from the house and dialled the cops.
'The couple initially prevented the police from entering the house citing various reasons. However, the team managed to enter and found one of the girls lying dead in the puja room, while the other in a different room covered with red colour cloth and some puja material around her body. The investigation has revealed that the couple is highly superstitious as they asked us to keep the bodies of their daughters in the house for a day stating that their daughters would come back to life'.
The probe also revealed that the couple received a divine message to sacrifice their daughters as the Kali Yuga was to end on January 24 and they would reborn on January 25 in the beginning of Satya Yuga. The couple had planned to end their lives but with the entry of Police, their efforts proved futile, Cops added

With much difficulty, the police shifted the bodies to the government hospital for postmortem. The couple was taken into custody for questioning.