COVID victim's family booked for trying to attack Virinchi doc for medical negligence, Video goes viral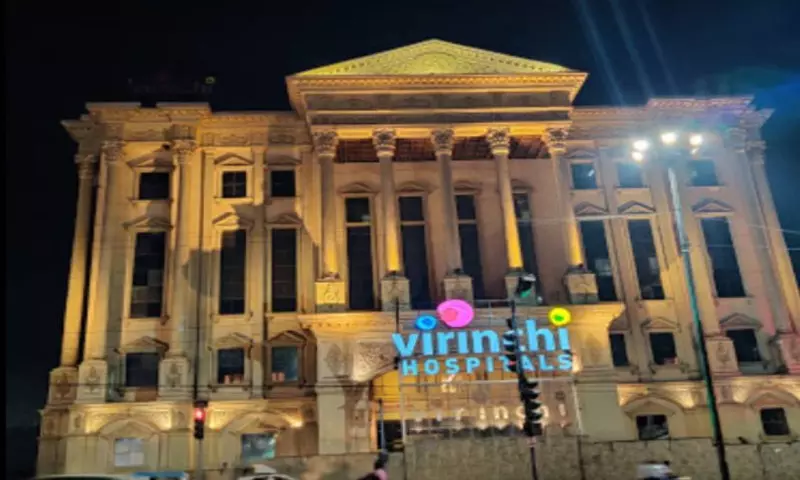 Hyderabad: The Punjagutta police have booked 16 people, including family members of a COVID victim, for attempting to attack a doctor at Virinchi Hospital in Banjara Hills on 27th May.
The family, meanwhile, alleged criminal negligence and said the victim was given an overdose of steroids and wrong dialysis. The man died after suffering a cardiac arrest. The family also alleged that the hospital overcharged them and the final bill came to a whopping Rs. 8 lakh. Claiming that the hospital was trying to save the doctor, the victim's family staged a protest at the hospital on Thursday afternoon.
It is pertinent to note that Virinchi hospital was stripped off its license to treat COVID patients in 2020, the hospital was pulled up for over charging patients. However the management moved the High court and got a stay order.

Speaking to NewsMeter, Punjagutta inspector of police, said V. Vamsi was admitted to Virinchi Hospital on 7 May after testing positive for COVID-19. However, his condition deteriorated and he died on 22 May. His body was handed over to the family but days after his cremation, the family returned to the hospital demanding an explanation for his death. A few doctors reportedly informed Vamsi's family that his death was due to medical negligence by the Virinchi doctors.
"A group of 16 people attempted to attack the doctor and even broke a computer and a glass door. A criminal case has been registered and they will be sent to judicial remand," the inspector said.

Meanwhile, Director of Public Health - Telangana Dr G Srinivas Rao said that, the department has acted against excess billing by private hospitals. "We have received 88 complaints against 64 private hospitals - all of these have been issued show cause notice. Action to be taken based on response. We have given time a stipulated time, if a satisfactory response is not received, action will be initiated against hospitals"he said.