She didn't try to understand her son: Kothagudem suicide victim's brother-in-law blames the mother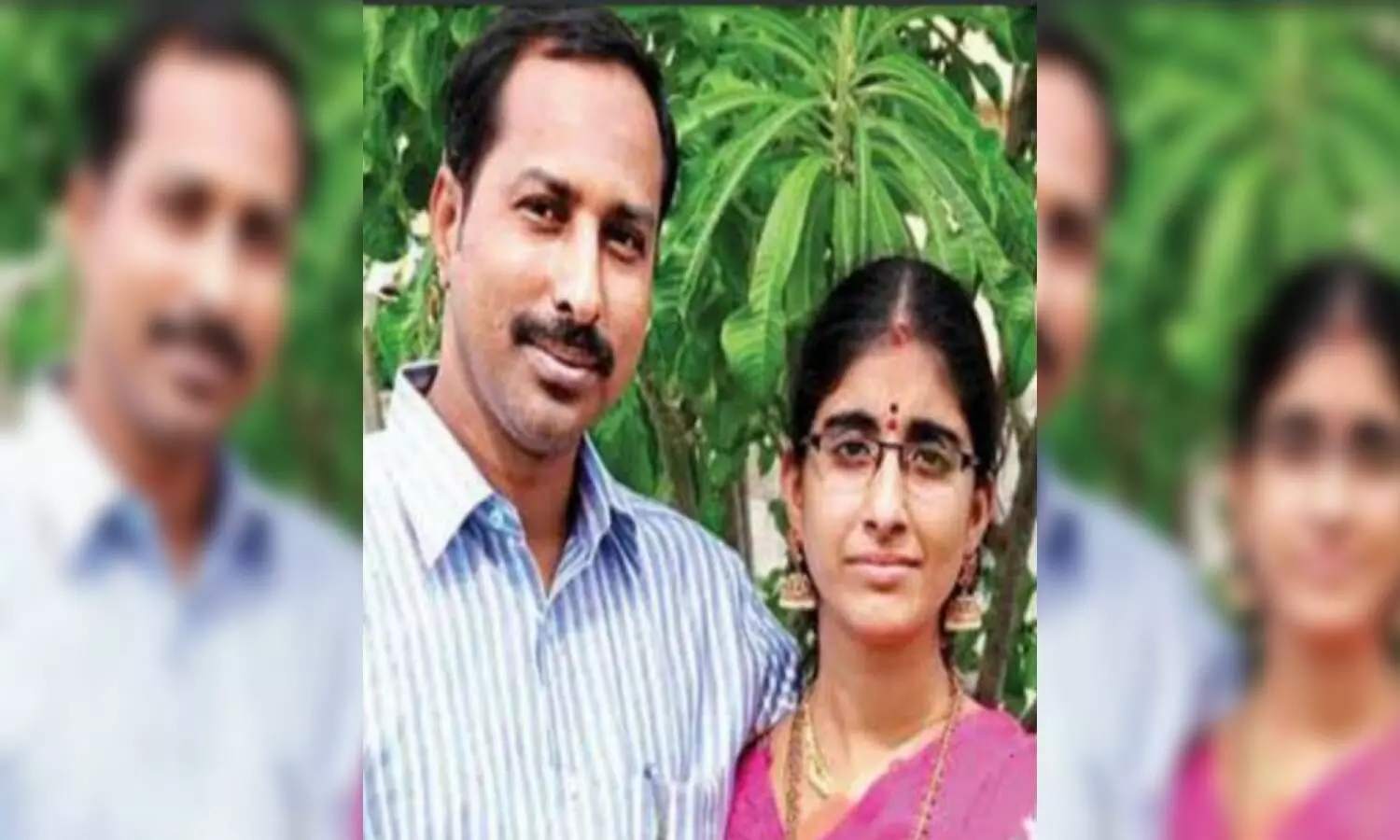 Hyderabad: Y. Janardhan, M. Naga Ramakrishna's brother-in-law, heaved a sigh of relief when he heard that all the accused named in Ramakrishna and his family's suicide case had been arrested. Janardhan blamed Ramakrishna's mother for her son's death. "Had she sat down with her son and dealt with the matter, it wouldn't have been necessary to go to the MLA's son. It is because she didn't even try to understand her own son that this incident occurred," he said.

While TRS MLA's son Vanama Raghavendra was arrested on 7 January after a four-day frenzied search by the Kothagudem police, Ramakrishna's mother Satyawathi and sister Madhavi were arrested on 10 January. Kothagudem assistant superintendent of police P. Rohit Raj said the two women have been remanded into judicial custody. They have been sent to Khammam sub-jail. "The duo was absconding but we apprehended them at Pathapalem, Mahbubnagar. Eight special teams were formed to find them," Mr. Raj said.
Ramakrishna set himself and his wife Sri Lakshmi on fire after he set fire to his minor daughters Sahiti and Sahitya. The incident occurred on 3 January. While Ramakrishna, his wife, and Sahitya died on the spot, Sahiti suffered 80% burns and was admitted to the hospital. She died three days later on 6 January. "In all the time Sahiti was in the hospital, Ramakrishna's mother and sister did not even visit her. They showed no sense of guilt or remorse," Janardhan said.
The three were named in the case after the police found the suicide note and a short video left behind by Ramakrishna. Janardhan had filed a complaint with the Kothagudem police and the police had started investigating the same day.
"Ramakrishna had a MeeSeva centre but it had not been doing so well. He was getting little income and was finding it difficult to stay on his feet," Janardhan said and added that due to financial problems, Ramakrishna went to his mother and sister asking them for a share in the family property."
According to Janardhan and the suicide note and video left behind by Ramakrishna, the mother and the sister refused to give Ramakrishna a share in the property. Janardhan said Ramakrishna had never asked for a share in the property before. "To my knowledge, such conversation hadn't happened before. He only asked for his share due to financial problems," he said.
"If our family cannot help us in our hard times then who will?" asked Janardhan and said his family, too, had helped Ramakrishna in every way they could. "But he didn't like taking on debts. He didn't like taking money from me, too. That's why he turned to his family," Janardhan said.
In the video, Ramakrishna explained how he was harassed by his mother and sister after he had demanded a share in the family property. In the same video, he also spoke about the involvement of the primary accused, Vanama Raghavendra Rao. He said Raghavendra had demanded sexual favors from his wife and also threatened that he would not get any share in the property should Ramakrishna fail to send his wife to him.
"The property issue was not getting resolved so Ramakrishna told me that he would reach out to some elders in Palvoncha so that they could help resolve the matter. But I didn't know that the MLA's son was involved. Ramakrishna didn't tell me," Janardhan said.
Recalling the day of the incident, Janardhan alleged that while the neighbours tried to douse the fires, Ramakrishna's mother tried to stop them. She told them "to let him die".