Cyber stalker held for blackmailing victim by posting sexually explicit content on Insta account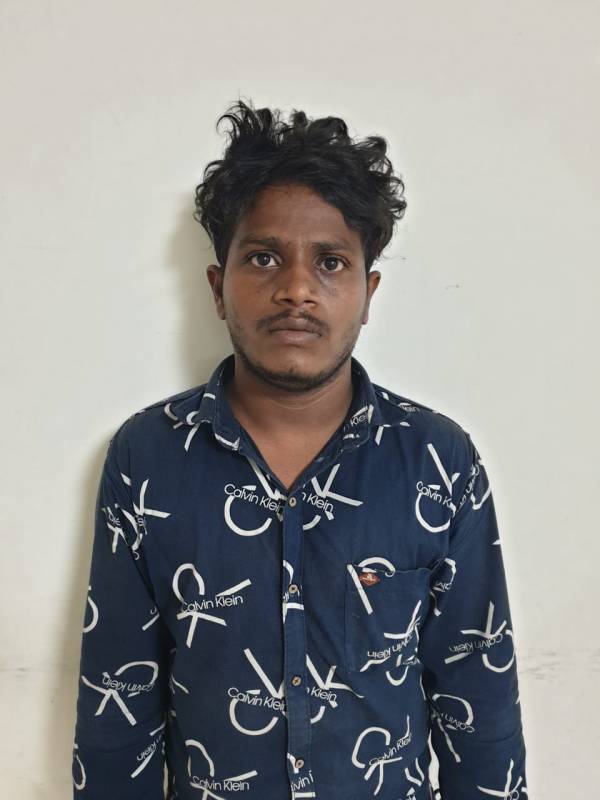 Hyderabad: The sleuth of Cyber Crime police station, Rachakonda, on 28th July, arrested a cyberstalker, Vorisa Sai Kumar, 22, under Sections 66D & 67B of IT ACT for creating a fake Instagram account impersonating the victim and posting sexually explicit videos on it to ruin her character and further blackmailed the victim to go for nude video calls on the same account. Based on a complaint, the Rachakonda police booked a case under Sections 354D, 509 IPC, Sec. 12 POCSO Act.
During the investigation, the police gathered technical evidence and took Sai Kumar into custody from his house at Moosapet, Hyderabad. On interrogation, he admitted his offence and said that due to financial problems, he discontinued studies in his 7th class and has been working as a centring labourer.
With an intention to collect nude videos of girls, he searched Instagram accounts of girls and found the victim's Instagram account. Then he copied the victim's profile pictures from her original Instagram ID and using that photo, he created a fake Instagram account similar to her original account and posted porn videos on that fake Instagram to spoil her character.
Later, the accused collected the victim's mobile number from her Instagram friends and blackmailed her. Then he collected her nude photos and videos and using the same, he again started blackmailing her that he would upload the same on all porn websites.
In a similar manner, the victim was getting threatening messages from another fake Instagram ID "@darksoul" in which the accused used victim mother's morphed photos as a profile picture and asked her nude pictures and videos, said the police. The arrested was produced before the court and sent to judicial remand.
There is one more accused involved in the crime who is absconding, the police said.