Hyderabad: Daggubati Abhiram, the younger son of producer Daggubati Suresh and younger brother of Bahubali star Rana, escaped unhurt from an accident at Raidurgam in Hyderabad on Wednesday. The BMW he was driving crashed into a Brezza car. A case has been registered in this regard at Raidurgam police station.
According to Raidurgam police officials, Raju, who was in the Brezza car, was on the main road at Panchavati Colony, Raidurgam. Meanwhile, Abhiram, in a BMW, was entering the main road from a bylane.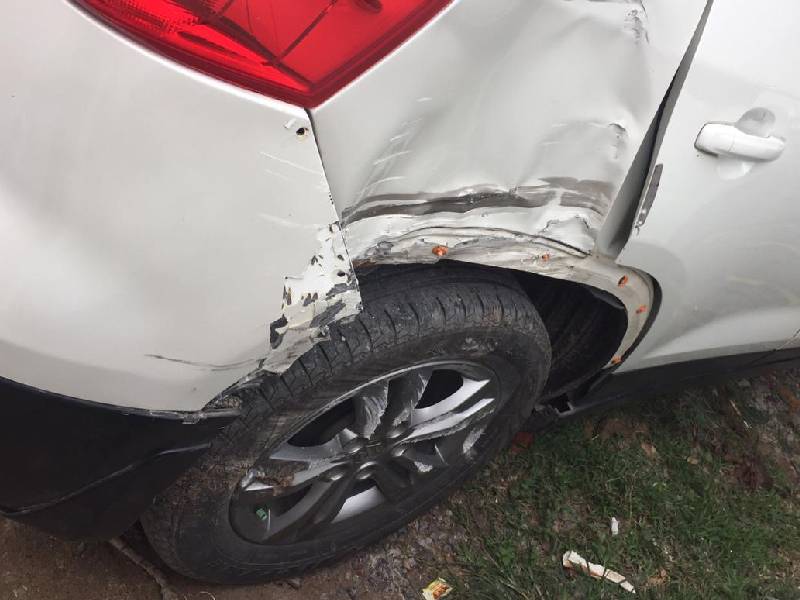 Due to confusion among both the drivers, their vehicles crashed. Raju lodged a complaint with police stating that Abhiram's car crashed into his vehicle leading to damage. Later, Abhiram also lodged a complaint stating that his car was also damaged.
Raidurgam police registered cases following complaints from the duo. Responding to rumours that the accident happened due to drunken driving, the police said both of them had been tested immediately after the incident and that their breathalyser reports were negative.
Meanwhile, Abhiram's family issued a statement stating that the car involved in the accident does not belong to them and that Abhiram also has no connection with the accident.
Police seized both the vehicles and began investigation.