Indigenous aircraft carrier `INS Vikrant' to be commissioned by 2022; Navy launches Project 17 to foil Chinese intrusion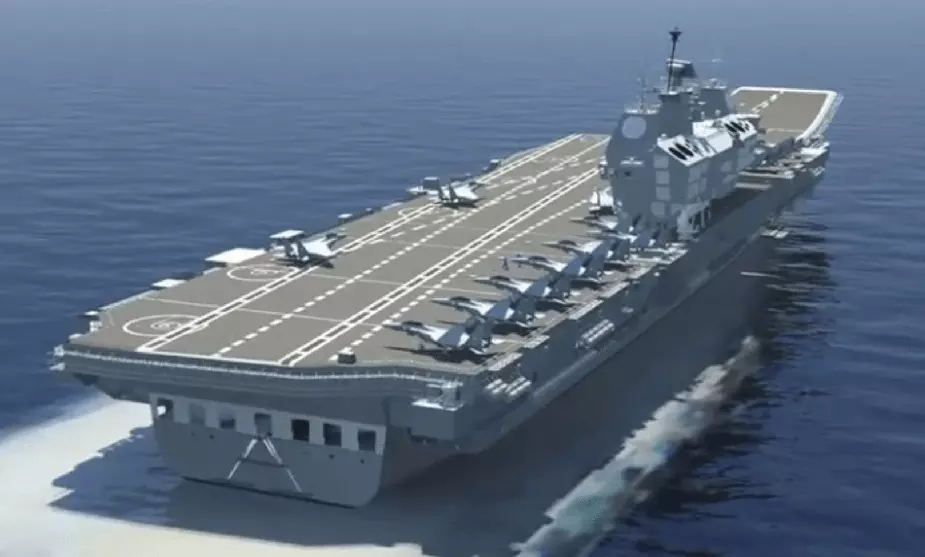 Visakhapatnam: INS Vikrant, India's indigenous aircraft carrier 1 (IAC 1), is all set to be commissioned in 2022.

After a successful basin trial, the sea trial of the vessel is expected will be held in early 2021. It is expected to join Eastern Naval Command by 2022-23.
INS Vikrant is a 260 meters long and 60 meters wide vessel displacing 37,500-tonnes. The maximum speed of the ship is 28 knots, with a range of 7,500 nautical miles at a speed of 18 knots.
Meanwhile, the Indian Navy has launched Project 17 to foil Chinese intrusion.
Easter Naval Command Chief, Vice Admiral Atul Kumar Jain said the project has been launched to foil the intrusion of Chinese submarines
"Project 17-A involves the construction of seven warships. Mazagon Dock Shipbuilders will build four vessels, while Garden Reach Shipbuilding and Engineers, Kolkata will construct the remaining ships. The project demonstrates the nation's indigenous capabilities to design-build and integrates systems for modern stealth combat ships," he said.
These vessels will have the technologies onboard Milind Kulshreshtha, Artificial Intelligence, and C4I.
Vice Admiral Atul Kumar Jain said six months ago Indian Navy picked up signals of a Chinese submarine at Malacca straits entrance and keeping in view of such unwarranted presence, four ASW vessels were launched under P 28 programme and last of the four vessels INS Kavaratti under P31 was commissioned in March this year.
He said all the vessels under the Project 17 Alfa would be indigenous and the defense ministry has allowed Indian companies to sign MoUs for a strategic partnership with Original Equipment Manufacturers of foreign origin. There will be technology transfer and Indian companies would manufacture both equipment and the components.
"Unlike China which builds naval projects at a faster rate, India needs another 10 years to achieve total indigenization,'' Vice Admiral Jain said.