Claims that Delhi CM Arvind Kejriwal has asked for building hospital instead of Babri Masjid are FALSE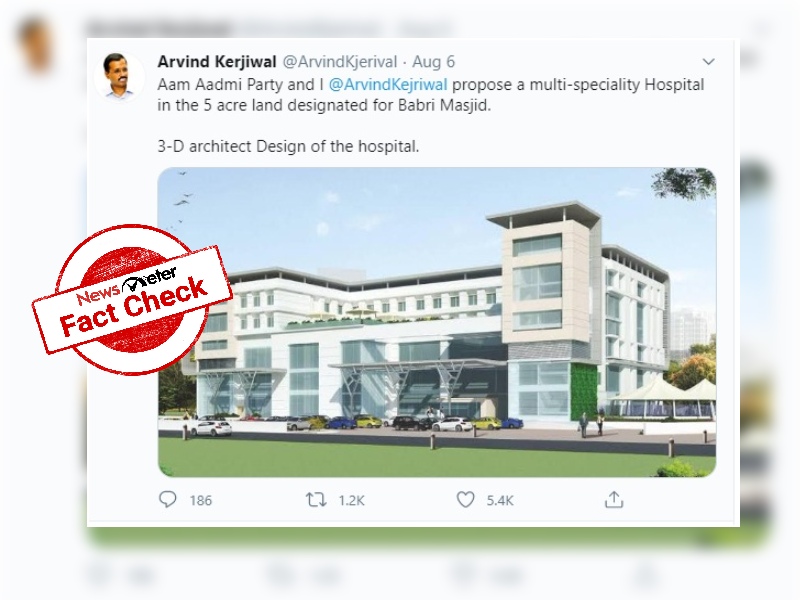 Hyderabad: Tension has gripped some parts of the country after the groundbreaking ceremony of Ram Mandir at Ayodhya a few days ago.
As per OpIndia at least 12 Bajrang Dal activists were injured and several bikes and a four-wheeler were burnt in the clashes in Sonitpur district of Assam.
Sonitpur Deputy Commissioner's vehicle was also reportedly damaged in the clashes.
Archived article is here.
Twitter user Arvind Kejriwal has tweeted a beautiful 3D image of a building claiming that "Aadmi party and @Arvind Kejriwal propose a multi-specialty Hospital on the 5-acre land designated for Babri Masjid.
3-D Architect design of the hospital" is now circulating on Twitter.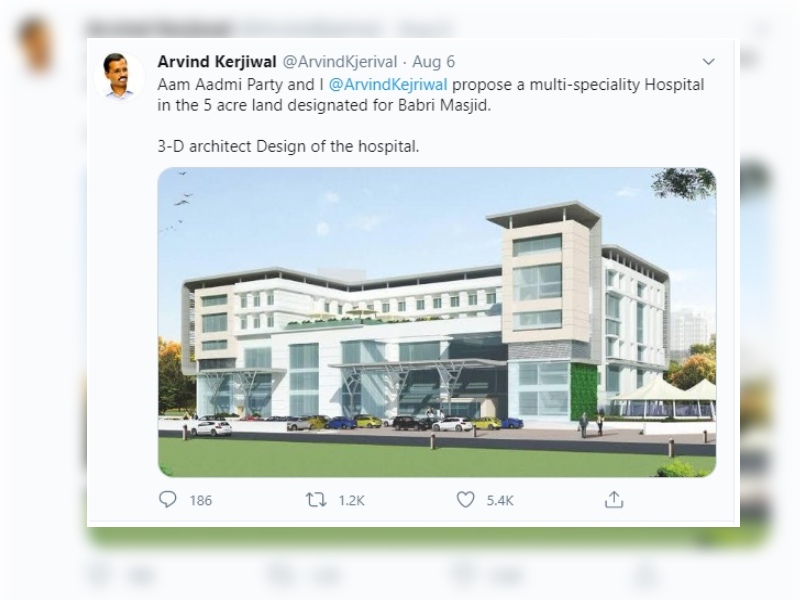 Archived claim can be found here.
Soon it attracted the attention of social media users. The post was liked by more than 5,400 people.
Some users have commented it's a parody account while some others said this is the genuine account of Arvind Kejriwal.
Fact Check:
The claim that Delhi's Chief Minister Arvind Kejriwal is proposing a multi-specialty hospital instead of Babri Masjid is FALSE.
When we searched the account on Twitter which shared the viral post, we found that this is not the original Twitter account of Arvind Kejriwal, but a 'Parody account' as per its description. We also checked the original Twitter account handle of Arvind Kejriwal and found none of such posts.
Even the profile picture seemed to be morphed.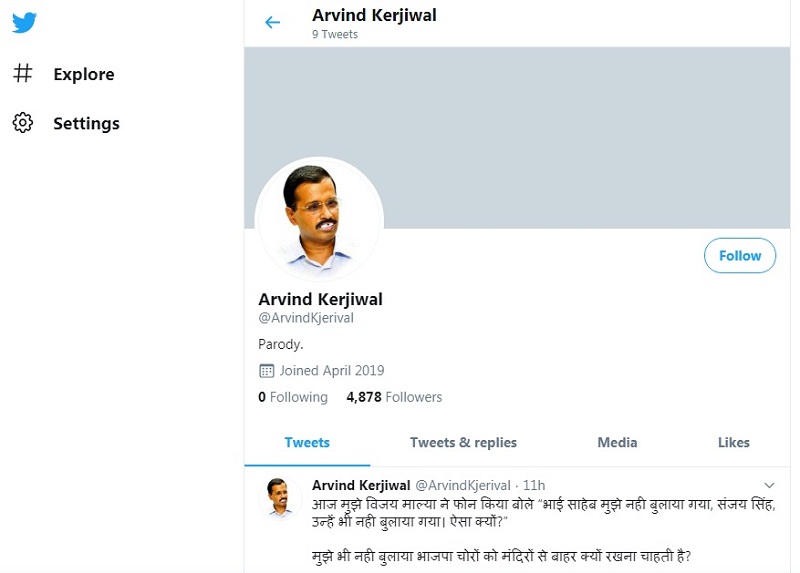 Upon searching the offical twitter account of Arvind Kejriwal, we did not find any such tweet on August 6, 2020.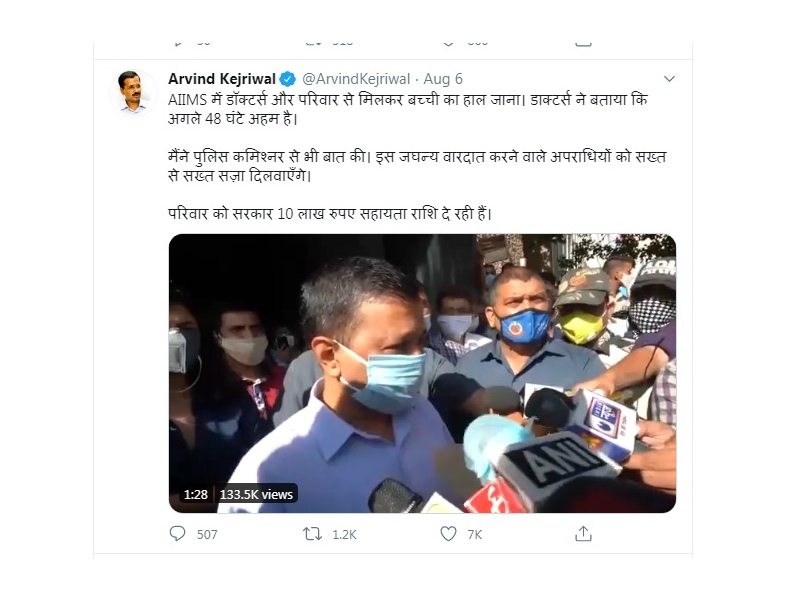 Hence, the claim that Arvind Kejriwal has proposed a multi-specialty hospital instead of Babri Masjid is FALSE.
Claim Review :
Delhi CM Arvind Kejriwal has asked for building hospital instead of Babri Masjid
Claimed By :
Social Media User