Hyderabad: Latest satellite images released by the Himawari satellite show that stubble burning in Central India contributed to the smog on Tuesday night in Hyderabad.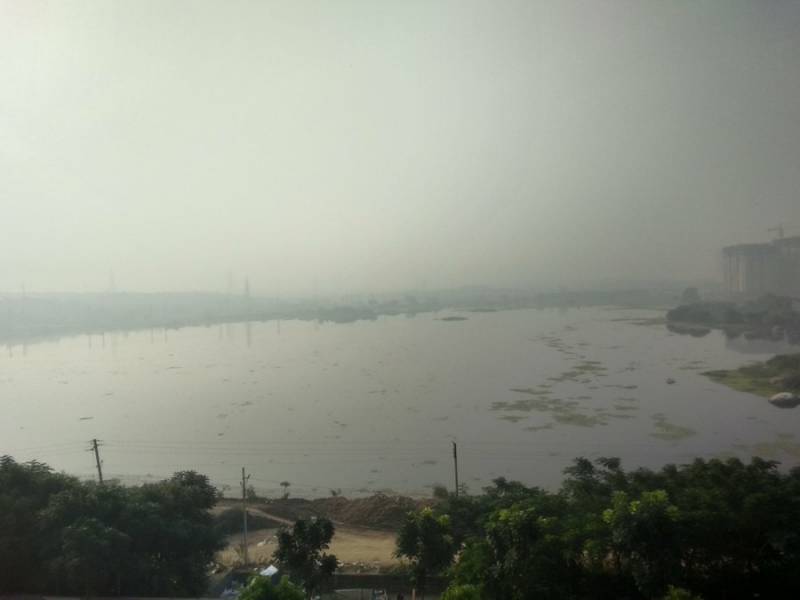 Nallagandla In West Hyderabad
According to the images captured most of the smog from North India was transferred to the south-east coast a few days ago. In addition, a few crop fires in the northern part of India contributed to Hyderabad smog yesterday.
Pic1,2: Crop Fires from Central India(Chattisgarh)

Pic3: NASA 🛰️data showing crop fires across India

Pic4: West #Hyderabad showing smog

Crop fires in central India were contributing to Hyderabad smog yesterday besides the North Indian crop fires. https://t.co/D94auwKs1D pic.twitter.com/EMCdPmgDsE

— Pradeep Goud Macharla 🌍 (@Macharlazz) November 6, 2019
As per the latest weather monitoring data collected from Hyderabad, Sanathnagar reports a high level of fine particulate matter, PM2.5 of 230. Unhealthy air quality index (AQI) was reported from five locations in the city due to Delhi smog . Hyderabad US Consulate had an unhealthy AQI of 194. IDA Pashamylaram and Bollaram industrial area also reported unhealthy AQI of 163. The Central University of Hyderabad reports an unhealthy air quality of AQI of 161 this due to Delhi smog.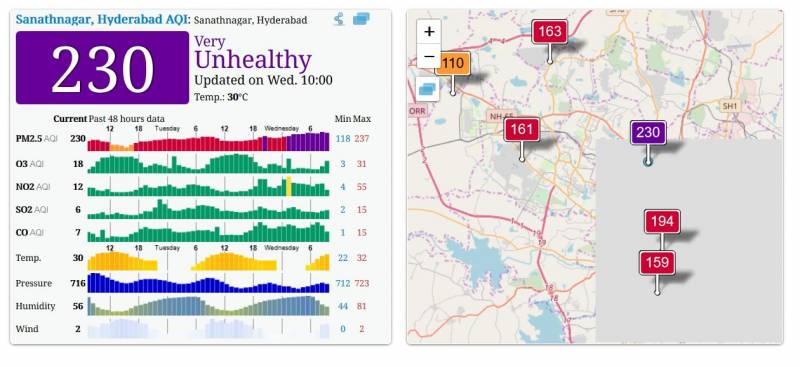 Delhi is facing an extreme air quality crisis with dangerously high levels of fine particulate matter, PM2.5.
The animation from Atmosphere Monitoring Service @CopernicusECMWF shows PM2.5 levels in the whole of India from 30 October to November 8.