Dominos pizza outlet in Inorbit mall booked for charging above MRP on bottled water and soft drinks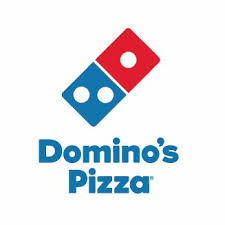 Hyderabad: The Telangana legal metrology department has registered a case against Dominos pizza store in Hyderabad for charging extra on bottled water and soft drinks. A case has been booked for violation of Section 10, Section 11 and Section 13 of the Legal Metrology Act, 2009. The incident occurred on October 1, 2019, during inspections of the Dominos pizza outlet at Inorbit mall food court in Hyderabad.
As per Section 18 (2) of the Legal Metrology (packaged commodities) rules 2011, "No retail dealer or other person including manufacturer, packer, importer and wholesale dealer shall make any sale of any commodity in the packed form at a price exceeding the retail sale price thereof. It is also a violation of the Consumer Goods act of 2006."
According to Section 10 of the legal metrology Act, 2009, use of weight or measure for particular purposes — any transaction, dealing or contract in respect of any goods, class of goods or undertakings shall be made by such weight, measure or number as may be prescribed.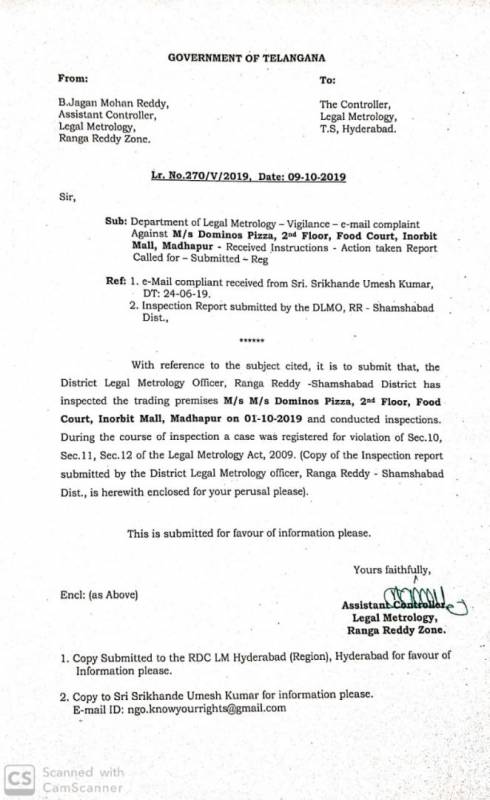 On September 27, the complainant Srikhande Umesh Kumar lodged a complaint with the legal metrology department against the Dominos pizza outlet at Inorbit mall Madhapur stating that the outlet is selling aerated drinks above the Maximum Retail Price (MRP). The MRP of Pepsi is Rs 40. However, the establishment collected Rs 60.
Mr Srikhande Umesh Kumar, founder of Know Your Rights NGO and a certified consumer protection activist told Newsmeter, "As per the consumer rights, restaurants are not supposed to charge an additional amount above MRP. However, the Dominos pizza outlet in Inorbit charged Rs 60 for a Pepsi, when the actual price is Rs 40. This is illegal. The above-mentioned esta¬bli¬s-h¬ment didn't mention the quantity in the invoice. They should mention the net quantity in the bill. Like how much they have served the consumer's example 200ml, 300ml, etc."
He further adds, "If they are importing any pre-packaged commodities then they have to mention the name and address of the importer on it. A hefty penalty should be imposed against the above establishment for violating the legal metrology rules to avoid such violations in the future. A fine amount of approximately Rs 10,000 should be imposed against the establishment by the legal metrology department."