Hyderabad: When Jaya Mishra's car, hired via Drivezy, broke down in the middle of the night last year from Bangalore, she realised how unsafe rental car services could be, especially so if you are on a road trip to an unfamiliar place.
"Service-based industries believe that the customer is right if the latter has even the slightest chance of being right. But Drivezy believes that the customer is wrong even if s/he provides strong evidence of being right," says the customer, who had hired a Drivezy car from Bangalore for a trip with her friends.
Elaborating on her experience with Drivezy, she said, "Before picking up, the car's front bumper was damaged and had engine oil marks all over it. When we expressed our concern with their station executive, he asked us to take a picture of the car and assured us the car is working fine," says Jaya.
However, things took a wrong turn as their car broke down in the middle of flyover after 136 kms of drive.
Describing the callous manner in which the Drivezy maintenance team handled this situation, Jaya said, "The maintenance team arrived two hours later after multiple calls. They will always blame the customer which happened in this case as well. After figuring out the source of engine oil leakage, they immediately blamed us for lower chassis damage and charged us Rs 9,999. They also confiscated my friend's driving license for one month for the insurance claim."
After four days of providing complete evidence and explanation for damage, the customer service had concluded that it was running damage and so Jaya should be charged for it. Jaya ultimately ended up with a spoilt trip and a loss of Rs 9,999.
Similar is the experience of many other customers who hired rental cars from the service provider. Drivezy is a self-drive car retails company based in Bangalore. The company offers service at around 11 cities in India.
Drivezy is often criticized for offering damaged vehicles to customers and later asking them to pay for the damages which they are not at fault.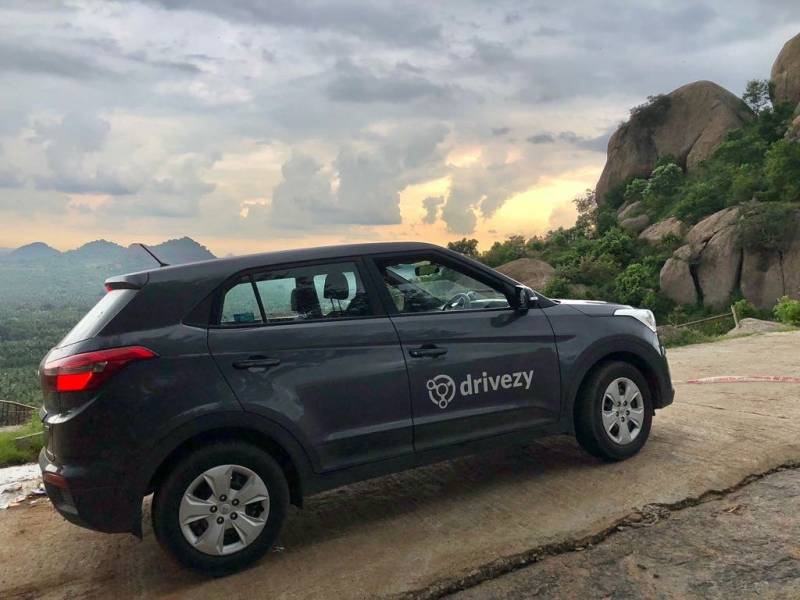 Drivezy accused of giving out defective vehicles, charging repair cost from customers
Apart from this, the company is also accused of listing defective vehicles and charging repair cost for the same from consumers.
Another customer, Koushik Mangugari had to cancel his entire trip due to the poor service of Drivezy. Moreover, there was no service or a quality check for the two vehicles he booked. "We took a vehicle for which the fuel tank was almost empty. We filled fuel worth Rs 2,000. Then, we experienced a noise coming out of the car. We complained about this and got the vehicle replaced. We took a second vehicle and fuelled it. The second vehicle had AC issues. We had to finally cancel our plan only because of the worst service provided by Drivezy. This was really disgusting and this is the only reason to cancel our entire plan," said Koushik.
The alternative provided by the company for Koushik was to travel 15km from that location and take the third vehicle when he was already late for the trip.
Apart from offering damaged vehicles, people also raise complaints on the poor customer service of Drivezy.
Krishna Mahi, a frequent user of self-driving car rentals, booked Hyundai Creta from Drivezy for 14 hrs. A few hours later Mr Krishna received a message from Drivezy telling "Your drop time has been extended by 5 hours. Now your drop time is 11pm."
Since Krishna had not made any request of this form nor his Drivezy app showed any indication, he didn't bother to get back to Drivezy. However, once he went to return the car, he was asked to pay an extra amount for the extended time. "I tried to call their customer care 4- 5 times but did not get the opportunity to talk to them as they did not pick my call also, their customer care call is chargeable. Finally, we decided to pay and complaint about this later as we had already planned everything and we were getting late," said Krishna. No refund was provided to Krishna in spite of his repeated complaints.
Several customers prefer Drivezy because it is a cheaper option. However, the rental services' fraudulent business model puts customers at risk, as another customer Dinkar Pandey explains. "I paid Rs 1,560 in advance for booking a vehicle for 12 hours and later the vehicle broke down on my way back. According to Drivezy, it's a clutch damage due to harsh driving which seems to be clearly a case of poor maintenance. They didn't give me any support, I only had to tow my vehicle to the nearest drop off point," said Pandey. He was asked to pay Rs 18,000 for damage and distance charges. He also had to pay extra to transport his family back to home.
"They have duped me with my hard-earned money. They have made me spend more than Rs 16000 for a trip of 258 km. On top of this, my entire family, including three women and my ailing father had to go through a highly frustrating journey and mental agony," Dinkar recalls.
Why is nobody complaining?
Most customers are, however reluctant to register their complaints against the company at the Consumer Forums. This is because Drivezy insists that the cases need to be filed at Bangalore and no other state.
Ms Nagalakshmi, deputy task in-charge and in-charge of the Telangana Consumer Information and Redressal Centre told NewsMeter, "Most companies are not willing to hold hearings on consumer cases at other states. For instance, companies like Drivezy are not willing to co-oporate with the forum. They want customers to file complaint at Bangalore where their main office is located. This makes most customers reluctant to file complaints."
The official clarified that cases can be registered by complainants from the state of purchase. Drivezy is at fault by forcing complainants to register cases from Bangalore.
However, customers have every right to register a complaint at the place of purchase. "In fact, we are waiting for the implementation of the Consumer Protection Act, 2019 that permits customers to file complaints locally, at their native place. They no longer will have to register complaints at the place of purchase," added the officer.