Stanford University's global researchers list: Four UoH faculty members make India proud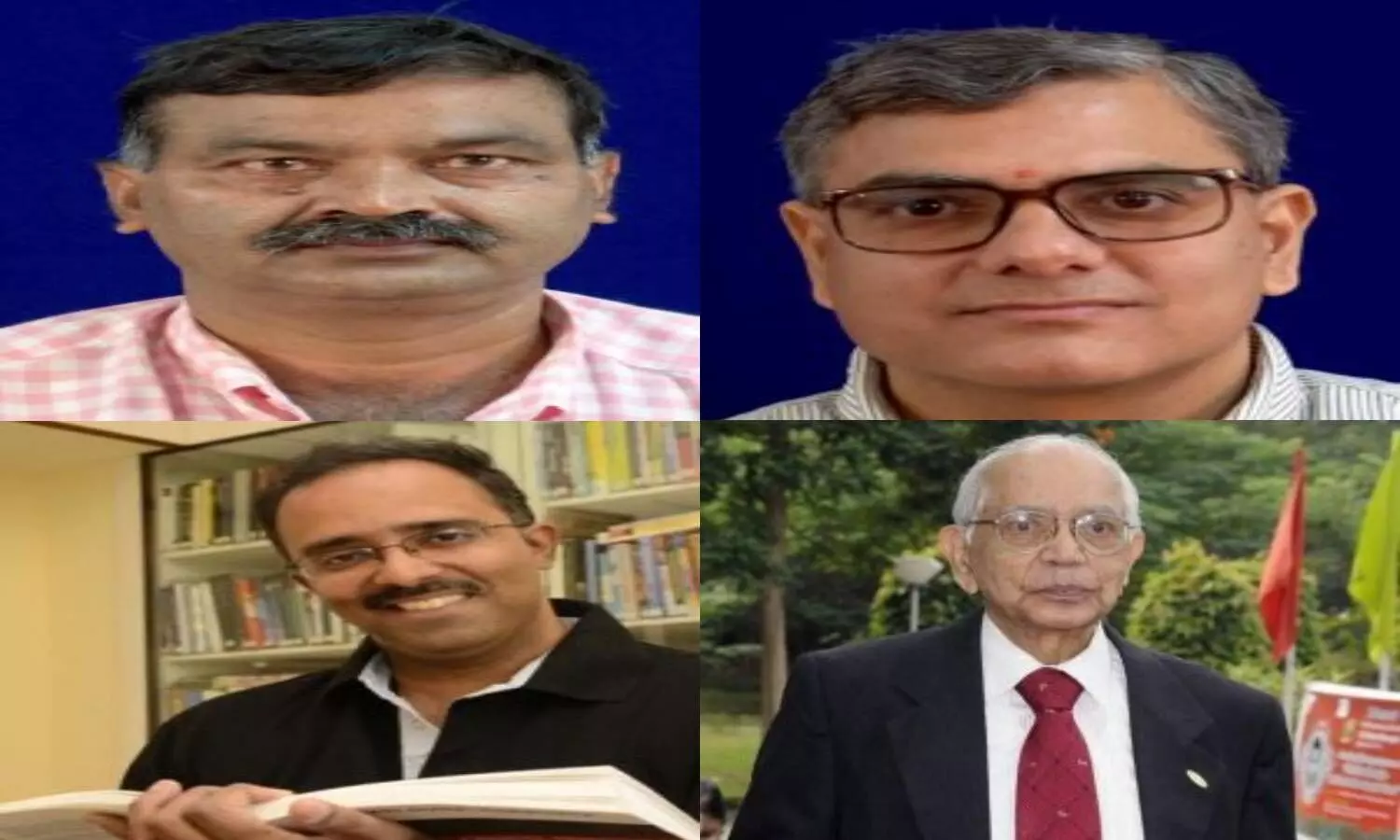 Hyderabad: Stanford University Elsevier and SciTech Strategies have named four University of Hyderabad (UoH) faculty members among the 200 top global researchers.
MNV Prasad of the School of Life Sciences is ranked 102 in the field of Environmental Sciences. Ashwini Nangia of the School of Chemistry is ranked 121 in the field of Inorganic and Nuclear Chemistry. C R Rao from the research area of statistics and probability is ranked 184 and Pramod K Nayar of the Department of English is ranked 120 in the field of Literary Studies.
MNV Prasad and Pramod K Nayar have improved their ranking from the last study conducted in 2020. They were earlier ranked 116 and 189 respectively.
UoH continues to have a significant presence in the "Subject-wise ranking of top 2% Scientists from India (all fields)" list created by this independent study.
A total of 20 UoH faculty/researchers and another two who are not employees but are associated with the university in research have made it to this coveted list, which is based on the citation percentage of the SCOPUS publications.
Other UoH researchers on the list are Anunay Samanta (Chemistry); Goverdhan Mehta (Chemistry); Deevi Basavaiah (Chemistry); K D Sen (Chemistry); Mariappan Periasamy (Chemistry); S. N. Kaul (Physics); Niyaz Ahmed (Microbiology); Ashok Chatterjee (Physics); Agepati S. Raghavendra (Plant Sciences); Alok Singh (AI & Image Processing); Soma Venugopal Rao (Optoelectronics & Photonics); Samudranil Pal (Chemistry); Vineet Padmanabhan (AI & Image Processing); M Kalle Arunasree (Medicinal & Biomolecular Chemistry); K. Bhanu Sankara Rao (Materials); and Nagender Kumar Suryadevera (Electrical & Engineering Science).
M Kalle Arunasree (Medicinal & Biomolecular Chemistry); K. Bhanu Sankara Rao (Materials); and Nagender Kumar Suryadevera (Electrical & Engineering Science) are the latest additions to the list.
Two scientists-- Saumitra Sengupta (Chemistry), an independent researcher, and Manojit Pal (Chemistry), associated with DRILS, an institute on UoH campus -- also figure on the list.
UoH demonstrates excellence across multiple disciplines as can be seen from this data, with concentrations of high-impact work in Computer & Information Sciences, Physics, Chemistry, Life Sciences, and English.
In the case of English/literary studies, UoH takes pride in having the only researcher Prof. Pramod K Nayarin on the world's top 200 list.
Vice-Chancellor Prof B J Rao congratulated the faculty members for their wonderful achievements in research and publications.
"I am delighted at those of our researchers who are performing extremely well in research across several disciplines, and at a level on par with the world's best. It is also a matter of huge pride that there has been an improvement of ranks in two cases, with one (Pramod Nayar) making a quantum leap from 189 to 120 globally, besides being the only one in the global top 200 in his field. I can rightly say that these outstanding researchers who set such high standards will inspire the younger faculty and scholars/students to perform better and take our university to greater heights," he said.