Narappa review: Faithful remake of Asuran; Venkatesh, Priyamani give stellar performance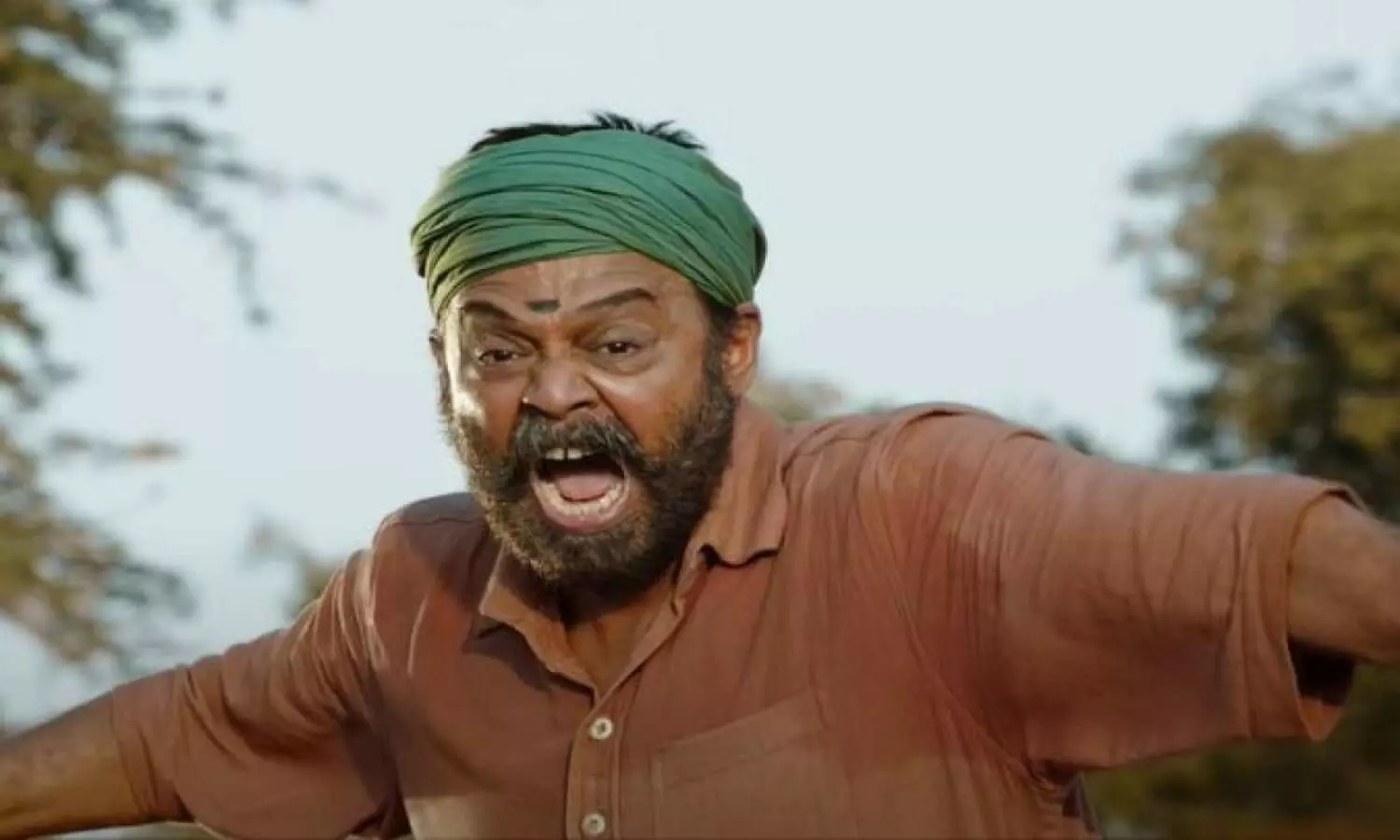 Hyderabad: 'Narappa', the Telugu remake of Tamil blockbuster 'Asuran', finally released on Amazon Prime Video sans theatrical release. Starring Venkatesh Daggubati, Priyamani, and Karthik Rathnam in lead roles, the film is directed by Srikanth Addala and produced by Suresh Babu and Kalaipuli S. Thanu.

'Narappa' is a faithful remake of 'Asuran'. The filmmakers have made no changes to the script or the plot. The Telugu nativity, the Chittoor dialect, their attire, sets, village backdrop, and a lot more are the assets of the film.
Venkatesh shines in 'Narappa' and gives one of his most stellar performances. In every single take and scene, he gets into the skin of 'Narappa' and the audience sometimes forgets Venkatesh, the actor. Priyamani who is making a Tollywood comeback after some time has also nailed her performance. She is the perfect choice for the role of Sundaramma. Budding actor Karthik has also done a good job and this is his first big-budget film. Every actor in the film has given their best.
Though all the actors shine in their roles, the screenplay is slow and not as exciting as 'Asuran'. The beginning of the film is boring and it takes a lot of time to get to the actual plot. Srikanth Addala has done justice to 'Asuran' by remaking it in the best possible way. But still, he should have made sure the film was exciting for the audience.
The background music, visuals, cinematography, and camera work are good. The technicalities of the film deserve appreciation. On the whole, 'Narappa' is worth a watch this weekend for all those who love intense action dramas.