Putham Pudhu Kaalai Vidiyaadhaa: Best stories from lockdown told in the most beautiful way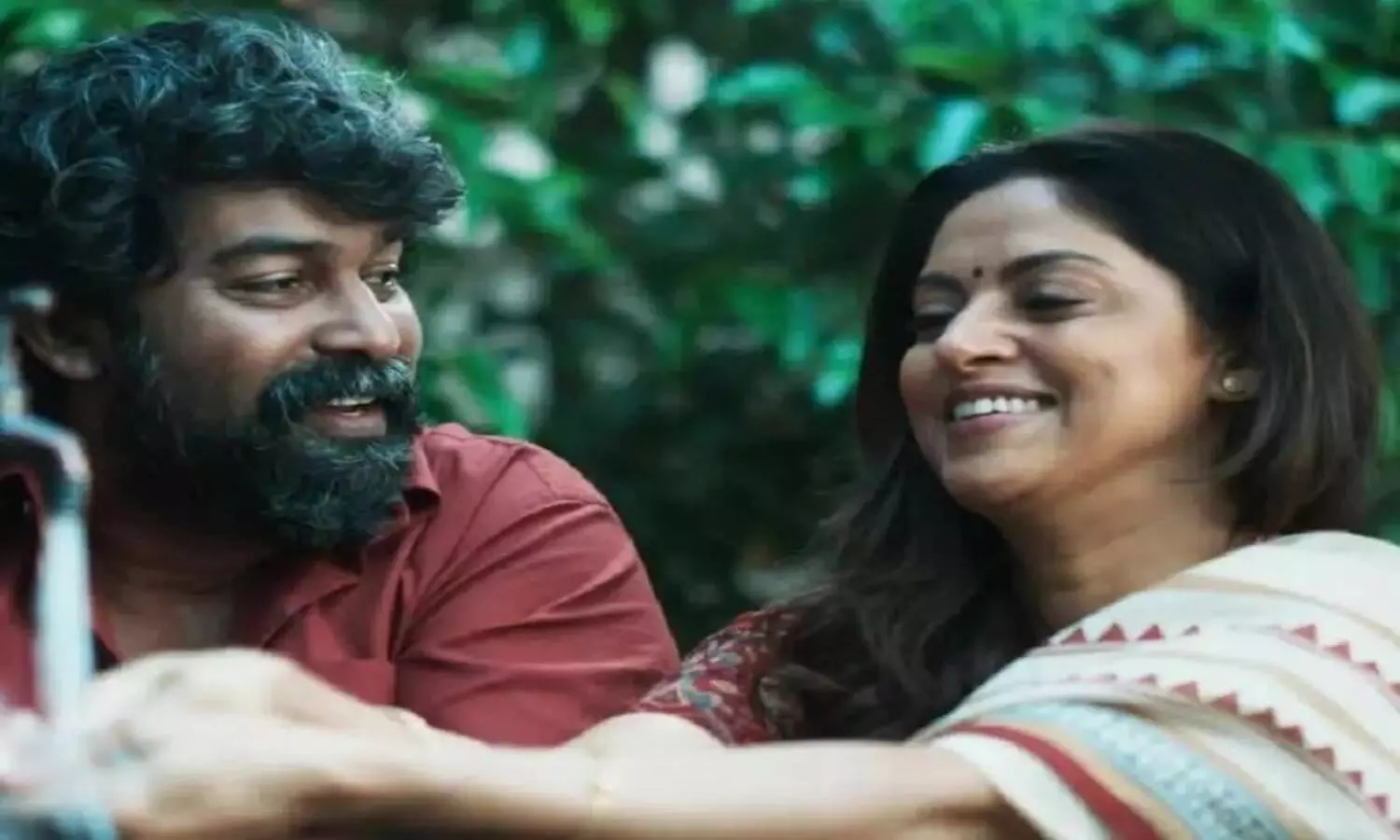 Putham Pudhu Kaalai Vidiyaadhaa
Cast: Joju George, Nadiya, Arjun Das, Lijomol Jose, Gouri Kishan, and Aiswarya Lekshmi.
Director: Balaji Mohan, Halitha Shameem, Madhumitha, Surya Krishna, and Richard Antony
Some young and amazing storytellers come together to tell the best stories from the lockdown in 'Putham Pudhu Kaalai Vidiyaadhaa'. The anthology series is now streaming on Amazon Prime Video. It has five episodes, each about 30 to 40 minutes long. Here's the review.
The first episode is "Muga Kavasa Mutham" directed by Balaji Mohan and starring Gouri G. Kishan and Teejay Arunasalam. Two constables who are on duty during the lockdown help a couple elope. It is a cute love story and Gouri and Teejay's performances are worth watching.
The second episode, "Loners", is a feel-good story directed by Halitha Shameem. It has Arjun Das and Lijomol Jose of 'Jai Bhim' fame in the lead roles. The title says it all. This film is about two individuals who lost their loved ones during the pandemic and are stuck in different places. It shows how they get connected to each other. Arjun plays an introvert while Jose plays someone who is full of energy.
The third episode is called "Mouname Paarvayai" and has Joju George and Nadiya in the lead roles. It is a wonderful story with beautiful performances. Both the senior actors have nailed their characters in the most beautiful way. The 40-minute episode has only two dialogues. It is worth watching again and again. It is directed by Madhumitha and team.
"The Mask" is the fourth episode and is directed by Surya Krishna. Its stars Sananth and Dilip Subramanyam in key roles. Sananth comes out to his parents and leaves the house when they refuse to accept him. This one is an emotional journey.
"Nizhal Tharum Indhum" by Richard Antony has Aiswarya Lekshmi in the lead role and is a sad and depressing tale. It explores the bond between a father and a daughter. Aiswarya has outdone herself with this one.
"Putham Pudhu Kaalai Vidiyaadhaa" is all about the emotional support, love, and care that a person needs during these tough times. As we continue to feel the effects of the pandemic, this Tamil series on Amazon is worth watching.