Venkatesh is Venkatesh and Dhanush is Dhanush: `Narappa' actor on Telugu remake of `Asuran'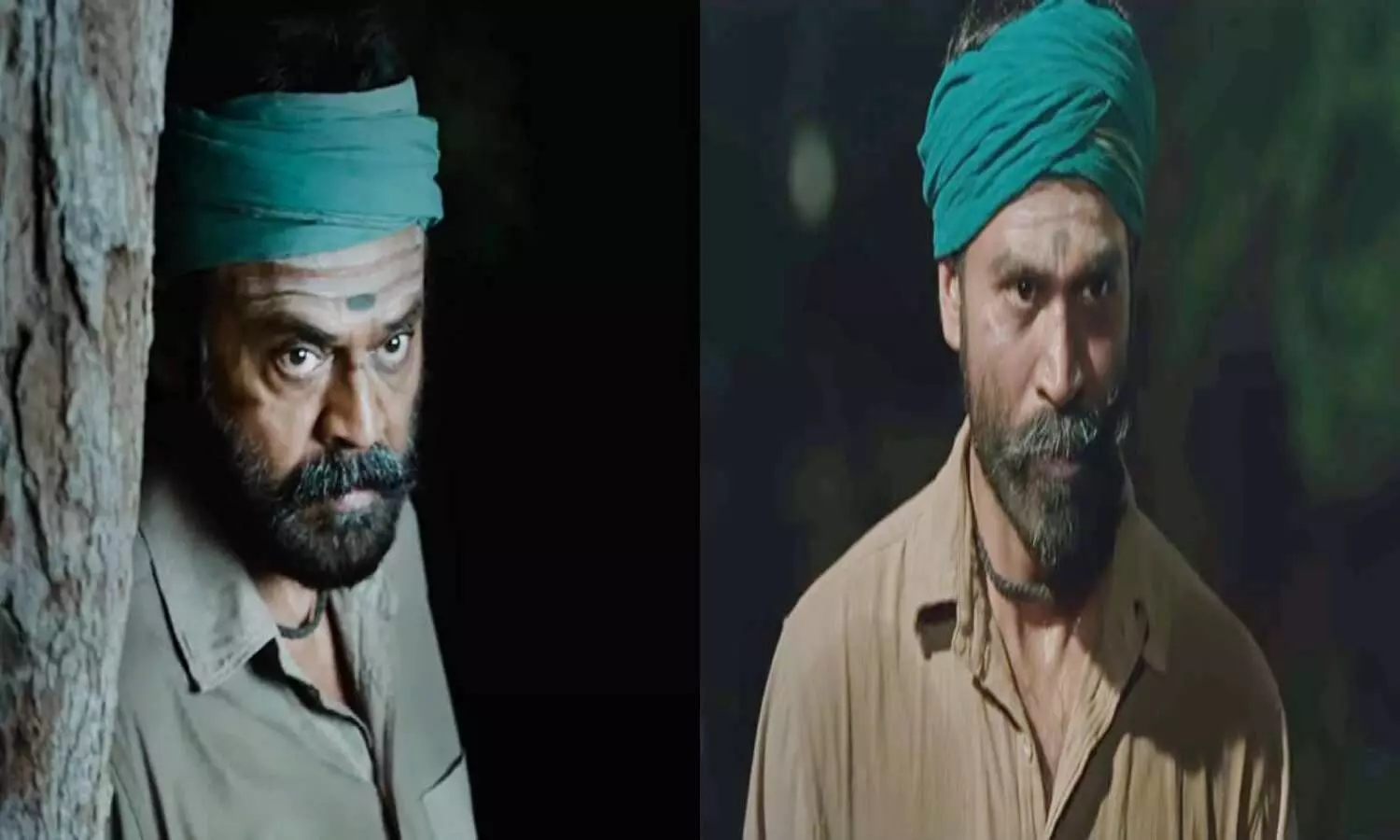 Actor Daggubati Venkatesh's upcoming film Narappa is all set to stream on Amazon Prime Video from July 20. The film skipped a theatrical release and is directly streaming on the OTT giant.

Talking to the media as part of the promotions, the actor gave a glimpse into the much-awaited movie. Excerpts:

For the first time, your film is releasing on OTT directly. What is your take?
Nobody has control over the situation. I am an actor and I detach myself from the character and the film once I complete it. I leave the rest to the producers. I know fans will feel the pinch. They will be disappointed. But, they have always understood and they will definitely understand.
How's the experience of playing Narappa?
I would call it exciting. Narappa is the most exhausting film in my career. To be frank, I have never worked this hard. I was completely into the character in terms of looks, physical appearance, body language, and a lot more. I was in the same costume for around 50 days and that was even when I was in the hotel while shooting in Madhurai. For some sequences, I could not come out of the character for some time even after finishing the shot. It used to get carried forward for the next shot. I did so much action as well and they have come very well. After so many years, I got such a strong character.
How was stepping into the shoes of Dhanush?
I am very happy with the response the trailer and my role in the movie got. Comparisons are imminent but at the end of the day, Venkatesh is Venkatesh and Dhanush is Dhanush. He proved to be one of the finest actors in the country. He did a fantastic job. After some time, you come out of that remake thought and only feel the emotions that you feel in the film.
You almost shot for three different films at a time. How could you handle all the stress?
Whatever I am working on, I have a nature to exit from it very fast. Though I involve in the character very much, I make sure I come out of it quickly. We shot Narappa at a stretch and I finished it even though I am very much involved. F3 is something in my elements and there is Drushyam 2 which I have got a gap and I finished it.
How was working with Srikanth Addala once again?
He is a good director. He is under pressure for the film and so are all others. My working with everybody is good and there are no confusions at all.
You have finally worked with Priyamani. How was she?
Priyamani is a great actress. We feel she is a good fit for the character and she did very well. Mani Sharma is always there. He is a busy music director. We have been working together for a long time. He did some terrific scores. You will get to see it in the film.
What about your next projects?
Drushyam 2 is completed. I am shooting for F3 and it is a crazy comedy. Some scripts have come to me but they will happen when they have to. There are times you will be busy with multiple projects and there are times when you have no projects in hand.