Visakhapatnam: The artisans of Etikoppaka toys in Vizag, hit by Covid-19, pin hopes on the India-China face-off as they expect their toys would again be in demand with the cheap Chinese toys being phased out.
As the Union government is mulling ban on imports from China, the artisans are of the opinion that traders and people will have no other option but to buy locally-made goods, including toys. The proposed ban on China-made toys and promotion of 'Make in India' and 'Self-Reliant India' campaigns can
be a blessing to the toy manufacturing sector in the long run.
The Etikoppaka toy production was granted GI (Geographical Indication) in 2017. The toys display the rich and traditional art form in ivory wood (Ankudu wood in local parlance), found in the forests and on the hills of KD Peta near Narsipatnam in Vizag Agency.
The toys beautified with lacquer are popularly known as "Lakka Pidathalu". The 200-year-old legacy passed on to the artisans of Etikoppaka village in Yelamanchili mandal, Vizag district, was hit by the Chinese toys, which are available at a cheaper price.
China's ability to make Etikoppaka-look-alike toys had dealt a blow to the artisans as they neither can make the goods at such a cheap price nor in such a huge quantity.
Consequently, they lost their livelihood.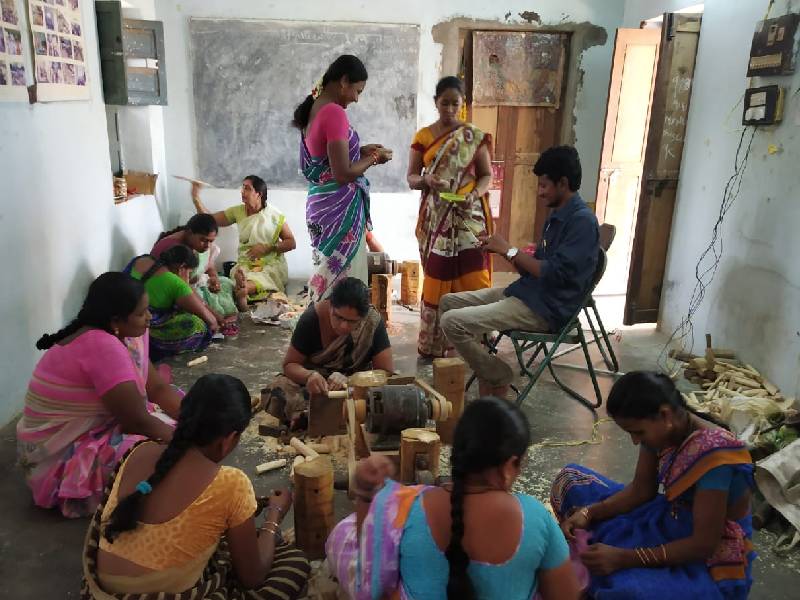 The Etikoppaka village has a total of 152 artisans. Before the Covid-19 lockdown, all the artisans used to produce toys worth Rs 25 lakh in a month. Due to lockdown, the production has dropped and they are making toys worth only Rs 5 lakh per month. The production depends on orders from traders and e-commerce platforms (online retailers).
"A decade ago, we used to produce toys worth Rs 40 lakh but the cheap Chinese toys hit our production," recalls a senior artisan, Peddapati Rama Venkata Satyanarayana, popularly known as Sarath in Etikoppaka. However, we expect the demand for our toys to be restored with the ban on imports from China, he added.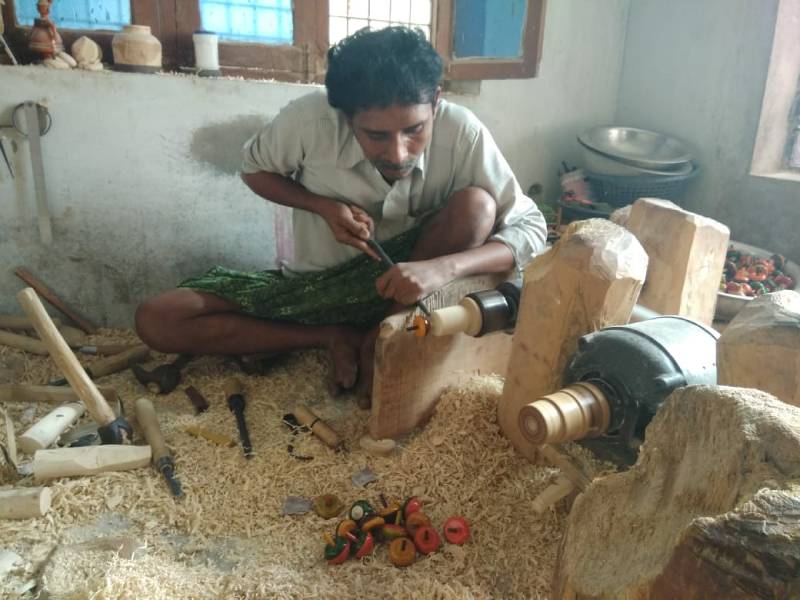 Another senior artisan of Etikoppaka, Srisailapu Chinnaya Chari, said some traders purchase Chinese toys at Rs 100 and sell it for Rs 250, branding them as Etikoppaka toys.
"Now, the traders have stopped placing orders for toys from China following the call to boycott Chinese products. We are hoping that the traders will procure Etikoppaka toys in a large quantity in the coming days," he added.