Ex-Union minister Sujana's firm defaults on loans worth Rs. 400 cr, assets to be e-auctioned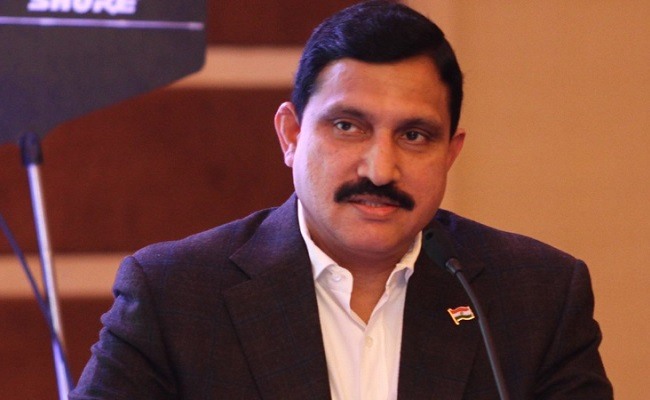 Hyderabad: The Sujana companies, controlled by former Union minister Y.S Chowdhury alias Sujana Chowdhury, and his associates, has come under the scanner for a loan default worth Rs. 400 crore. The Bank of India has further slapped a sale notice, as per the SARFAESI Act, 2002, on the borrowers and guarantors associated with Sujana Universal Industries Limited.
According to the notice, the e-auction is to be held on 23 March, from 11.30 a.m to 12.30 p.m, while the last date for the submission of online bid is 21 March. The authorities will inspect the properties on 20 March. The Bank of India has also named Sujana Capital Service Limited, Sujana Pumps and Motors, erstwhile Sujana Towers, which is now named Neueon Towers, as the guarantors in the e-auction sale notice. Other guarantors include the late Y. Shivalinga Prasad, Y. Jithin Kumar, Y. Shivaramakrishna, S.T Prasad, Gottumukkala Srinivasa Raju, and SAARC Net Limited, compiling a total of 11 guarantors. Sujana Universal Industries Limited, located in Punjagutta, is classified as a public limited company.
Earlier in 2018, the Enforcement Directorate had accused the former Union minister Mr Chowdhury in a money-laundering scam to the tune of Rs. 5,700 crore. In December 2019, the BJP Rajya Sabha Member had been accused by YSRCP national secretary Vijaysai Reddy of banking fraud and money laundering. In his letter, Mr Reddy wrote, "Sujana Universal and Sujana Towers together have defaulted loans worth Rs. 920 crore taken from state-run Central Bank of India and Bank of India. Between fiscal years 2011-2014, the debt burden on the books of Sujana Towers grew to Rs. 1,750 crore from Rs. 565 crore and market capitalisation declined to Rs. 37 crore from Rs. 1,534 crore. This group owes Rs. 8,000 crore to different banks and financial institutions, whereas its market capitalisation is just Rs. 132 crore. The shareholders of these publicly-listed companies are at a huge loss."