Fact Check: Amul's 'Rangeela Makhan' ad from 1995 goes viral after Kangana's remarks about Urmila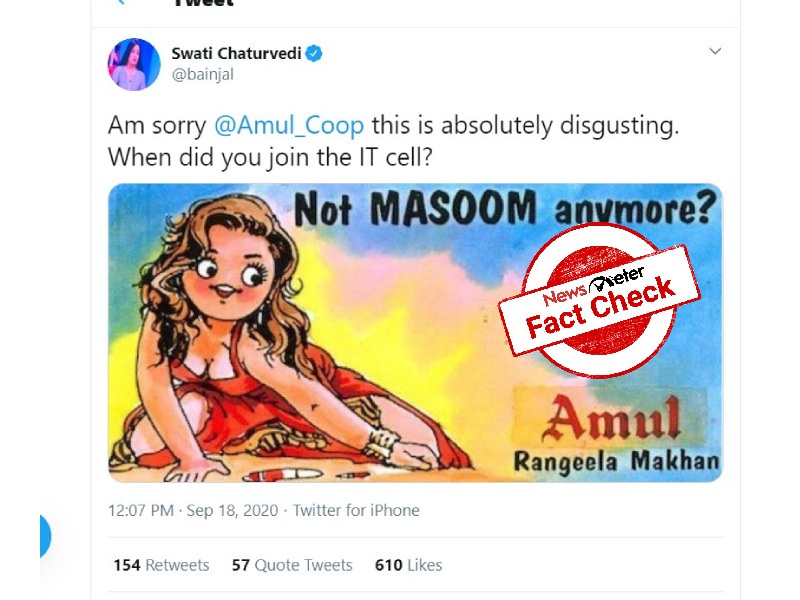 Hyderabad: Bollywood has been in turmoil following the death of actor Sushant Singh Rajput. Actress Kangana Ranaut has hit the spotlight with her comments about the drug mafia in Bollywood and Mumbai. She recently called actress Urmila Matondkar a "soft porn star", starting yet another controversy.
Amidst this, an image of an Amul advertisement showing a woman in a red dress, allegedly depicting Urmila Matondkar in the movie 'Rangeela', is doing the rounds of social media. The caption reads, "Not masoom anymore? (Not innocent anymore?) – Amul Rangeela Makhan." The claim is that Amul has released the advertisement amid the controversies.
The image was also shared by journalist Swati Chaturvedi along with the caption, "Am sorry @Amul_coop this is absolutely disgusting. When did you join the IT cell." Chaturvedi is implying that Amul is working with the BJP IT cell to produce such controversial advertisements.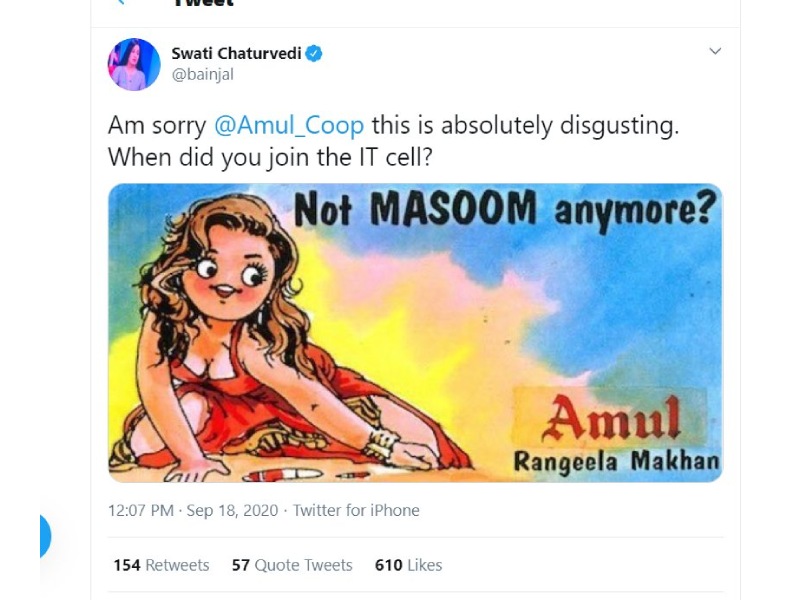 Archive of the claims can be found here.
Fact check:
The claim that the advertisement was produced by Amul Coop recently is FALSE.
Several users tweeted that the ad came out after the release of 'Rangeela' and it surfaced again when Ram Gopal Varma, the director of the movie, tweeted the ad on the occasion of the 25th anniversary of the movie.
Twitter users, including director Anurag Kashyap, explained that Amul had released the ad in 1995 and it was intended to appreciate the growth of Urmila as an actress. "If I am not mistaken, this came out when "Rangeela" released and not now. And it was based on the fact that Urmila was the child actor in "Masoom". It was meant to be an appreciation. Now misused by trolls after the current scenario," Kashyap tweeted.
Since 1976, Amul has released several graphic ads on current topics. We can see all their advertisements on Amul's website under the caption Amul Hits.
Here is the link to the viral ad released in 1995.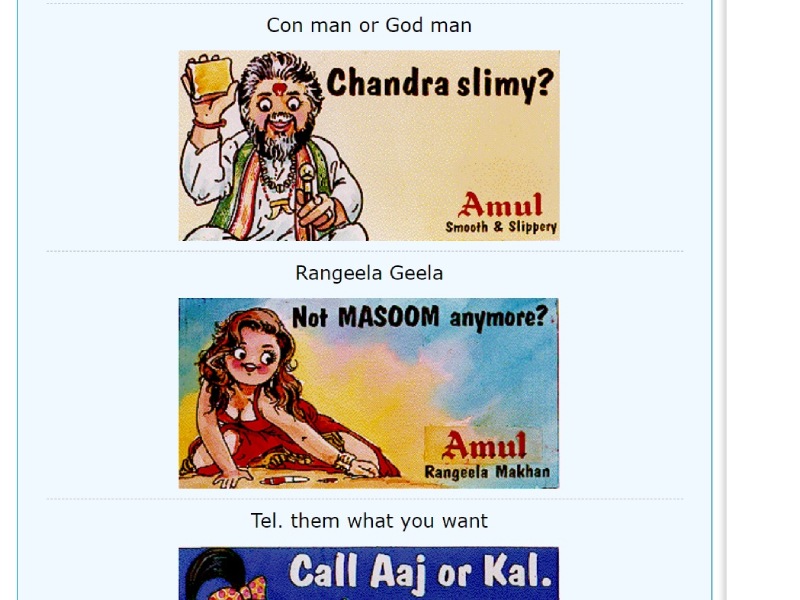 Therefore, the claim that the Amul's advertisement "Rangeela Makhan" showing Urmila Matondkar is released by Amul after the recent controversy is FALSE.
Claim Review :
Amuls Rangeela Makhan ad
Claimed By :
Twitter Users