Fact Check: BJP leader's claim on Muslims protesting to open mosque at Tolichowki is false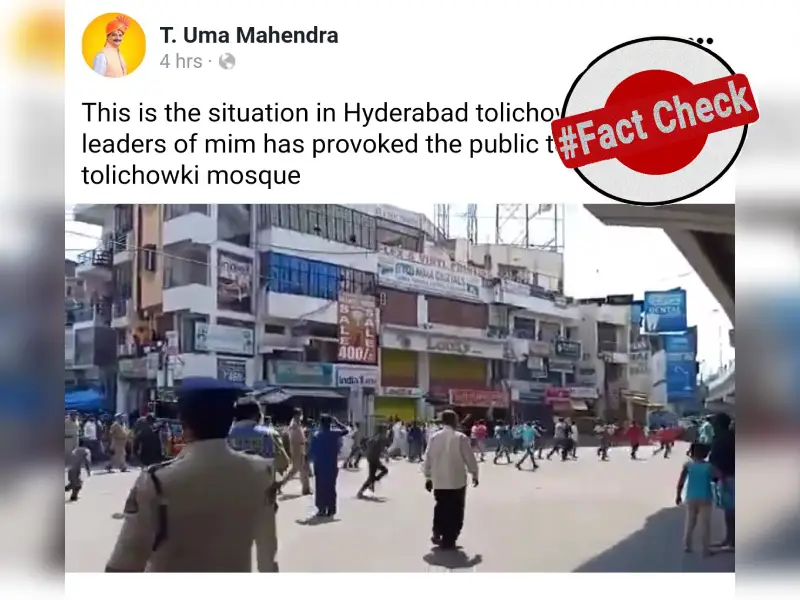 Hyderabad: India has extended the COVID-19 lockdown till 17 May. Amidst this, many videos targeting Muslim community in the country have been doing the rounds. One such video is from Hyderabad's Tolichowki where some Muslims allegedly staged a protest demanding the reopening of a mosque during the lockdown.
The video was widely shared on Facebook with a caption that, in English, translates to: "Muslim men are causing a disturbance at Tolichowki, under the flyover bridge, demanding the reopening of a mosque."
The video was also shared on YouTube.
It was also shared by BJP's Hyderabad vice-president T.Uma Mahendra on his Facebook page.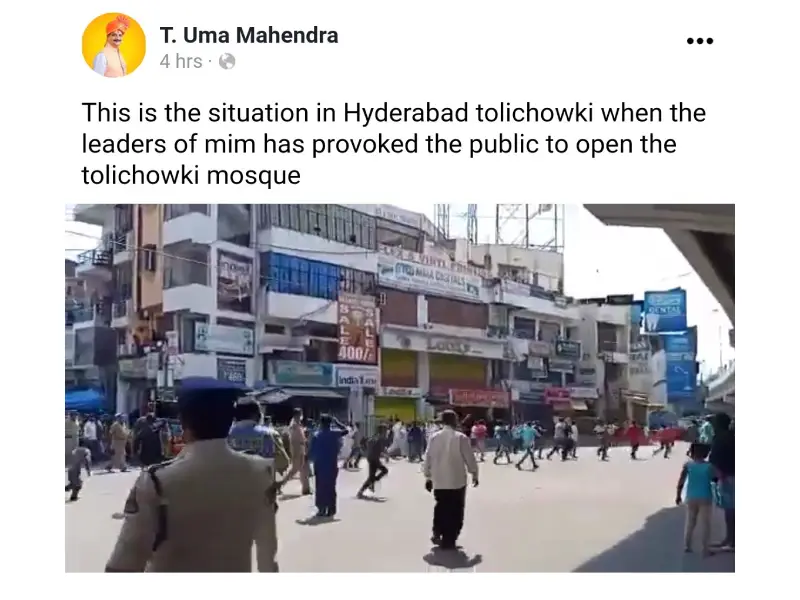 Fact Check:
NewsMeter did a simple search using the keywords 'Tolichowki Protest' and found that some migrants had protested demanding permission to travel to their homes.
Local channels have reported the incident. According to a report by Siasat Daily, "The west zone DCP AR Srinivas told the workers that they would convey their pleas to the higher-ups of the state government and urged them to withdraw their protest program. Convinced at this, the migrant workers withdrew their sit-in protest. Later, speaking to media persons, the DCP said that the migrant workers came on the roads following false reports that the authorities were arranging special trains for migrant workers to drop them at their native places."
Sakshi Post also covered the protest.
Political strategist Syed Abdahu Kashaf from Hyderabad filed a case against T.Uma Mahendra for sharing the video with a false claim. Speaking to NewsMeter, he said, "I filed a case with the cybercrime police against Uma Mahender and two other people who shared the video. The police have not initiated any action yet."
The BJP leader later apologized for sharing the video.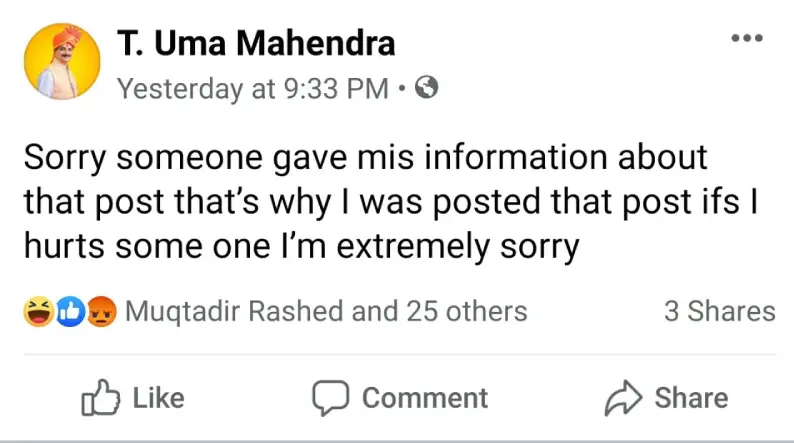 Hence the claim that Muslims protested at Tolichowki demanding the reopening of a mosque is false. The video is of migrant labourers demanding permission to go home.
Claim Review :
BJP leaders claim on Muslims protesting to open mosque at Tolichowki
Claimed By :
Social Media Users