FACT CHECK : Claim that new 200rs Notes will be printed with Sivaji Maharaj's Picture is False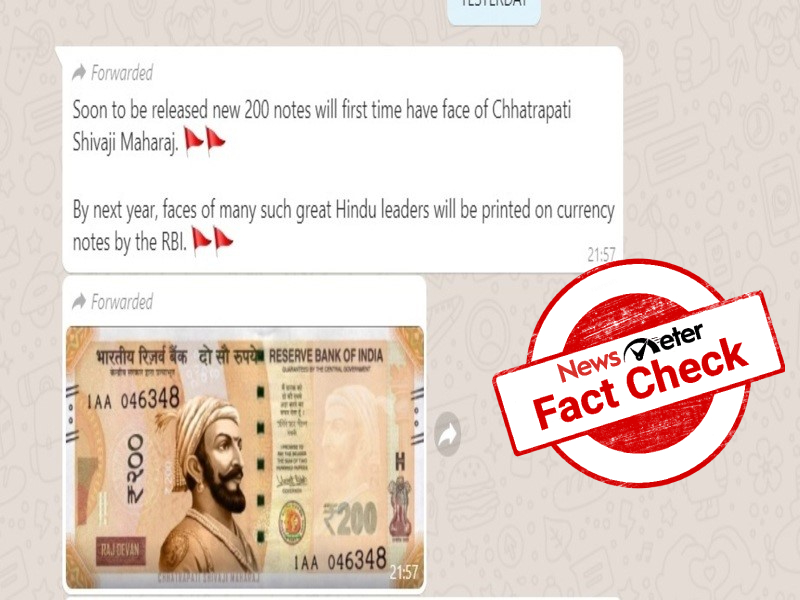 Hyderabad: An image is viral on social media with the claim that the new 200 Rupees notes with the face of Chhatrapati Shivaji Maharaj on it will soon be printed by the Reserve Bank of India (RBI).
Many people have received Whatsapp forwards of this claim which reads, "Soon to be released new 200 notes will first time have face of Chhatrapati Shivaji Maharaj. 🚩🚩By next year, faces of many such great Hindu leaders will be printed on currency notes by the RBI. 🚩🚩".
Newsmeter received requests to fact check this claim.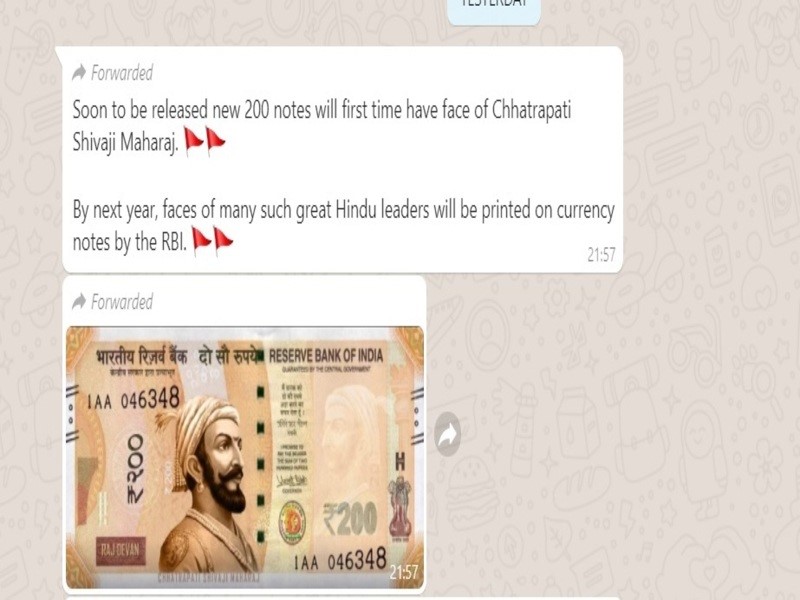 Many users on twitter are tweeting about this claim as well.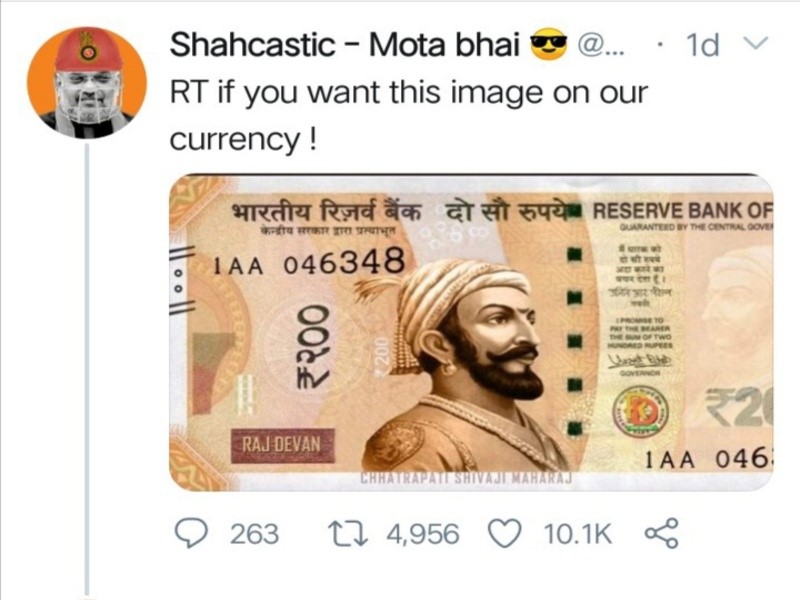 FACT CHECK:
Newsmeter found a thread on twitter where users were discussing this claim. Through the thread it was understood that netizens were editing the Indian currency and adding the face of freedom fighters like Chhatrapati Shivaji Maharaj, Bhagat Singh and Subhas Chandra Bose. This indicates that users were editing the currency with different pictures and asking people to retweet and make it popular to gain media attention.
View the threads here and here.
Newsmeter checked the official site of RBI which states that the first banknote from the new series after the demonetization in 2016 was introduced on November 8, 2016. Banknotes in this series in denomination of ₹500, ₹200, ₹100, ₹50, ₹20 and ₹10 were also introduced in 2016.
The Economic Times wrote an article on the timeline of the Indian currency. In 1196 The Mahatma Gandhi series of Notes were issued starting with Rs 10 and Rs 500 notes. This series replaced all notes of the Lion capital series
Later, in November 2016, Rs 500 and Rs 1,000 notes got demonetised and new Rs 500 and Rs 2,000 notes were introduced. No further change with respect to the image of Chhatrapati Shivaji Maharaj was mentioned.
Articles and reports of other news organisations were also checked but no article that proves the claim true was found.
After the change in currency notes in 2016, no other change has been made or proposed, thus proving the claim is false.
Claim Review :
new 200rs Notes will be printed with Sivaji Maharajs Picture
Claimed By :
Social Media Users