Hyderabad: An image is viral on social media with the claim that the logo of Madras High Court has been changed from "Vaimaiye Vellum" to "Satyameva Jayate".
A Facebook user wrote, "The Tamil logo in the judiciary has been replaced by Sanskrit/Hindi. Is Tamil too low for the judiciary? The nerve to put Sanskrit when the whole world knows that Tamil is independent of Sanskrit. Trying to establish Sanskrit and Hindi servitude/ tarnish the credibility of Tamil's independence and make it look as if it is an offshoot of Sanskrit. This is symbolic hegemony of Sanskrit/ Hindi."
The text in Tamil, written on the picture, also reads that the Tamil Nadu government has changed its motto from Tamil (Vaimaiye Vellum) to Hindi. It translates to: Tamil script "Vaimaiye Vellum" has been removed from the Tamil Nadu government's logo.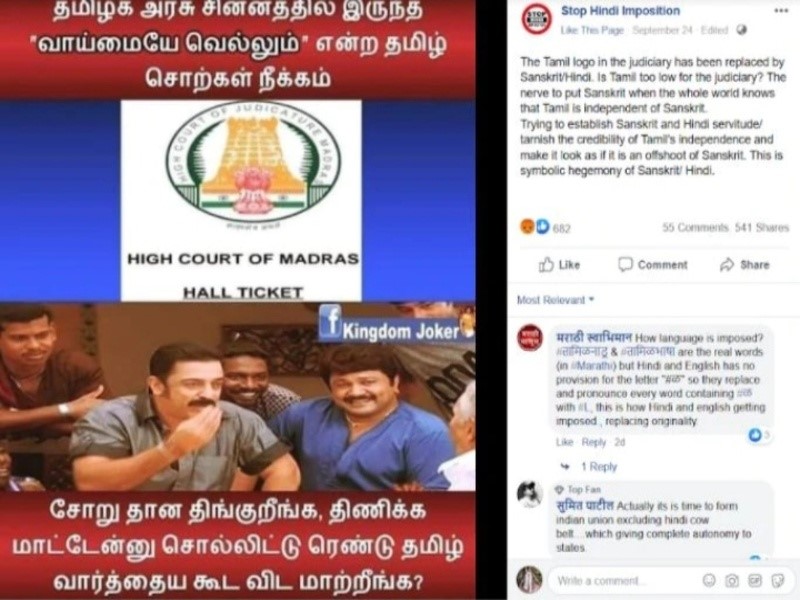 This post is now deleted but similar claims from 2019 can be viewed here and here.
FACT CHECK:
This claim is false.
Newsmeter checked the official website of Madras High Court and found that its emblem has the motto written in Hindi.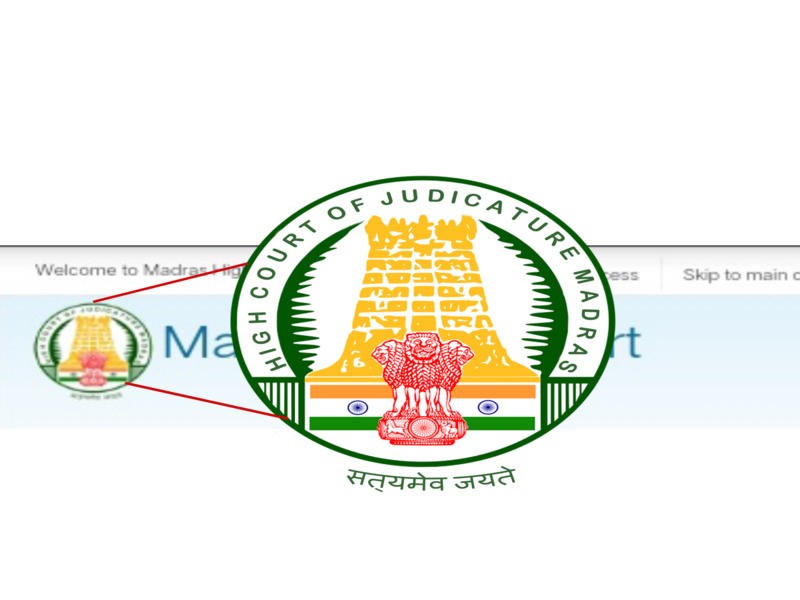 We found saved versions of the current URL of Madras HC from May 2, 2006, December 31 2019 and June 29, 2020, which proves that the motto has always been in Hindi.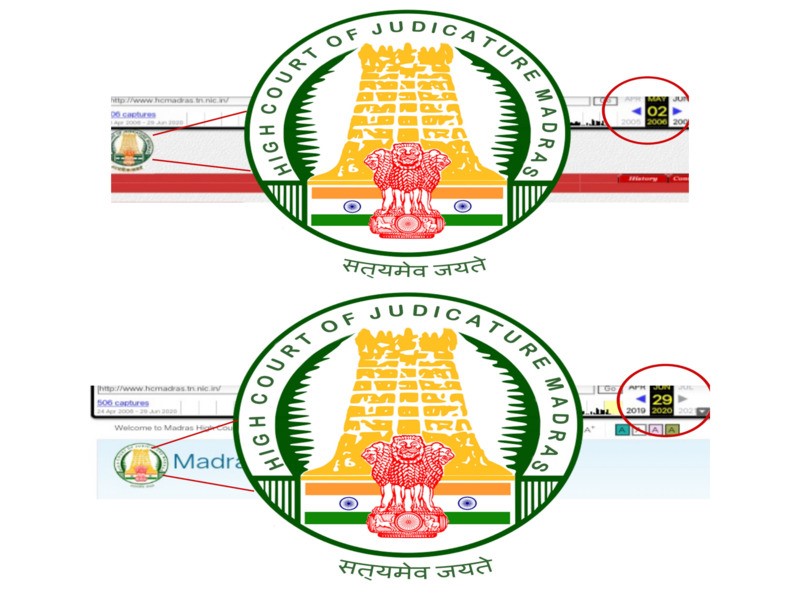 Newmeter also searched for articles that highlighted this issue and found that no news was recently reported. A report by The Hindu in 2006 said that the Tamil Nadu legislative Assembly passed a resolution urging to the Centre to make Tamil the official language of Madras HC but this was rejected by the Supreme Court.
Thus, it is clear that the Madras HC motto has always been in Hindi and no change has been made in terms of its language which proves that the claim is FALSE.
Claim Review :
TN High Court Changed Its Motto From Tamil To Hindi
Claimed By :
Facebook Users