Hyderabad: A video of a Japanese bullet train is being widely shared on social media along with a claim that it travels at a speed of 4,800km/ hour and covers 502.3 km in 10 minutes.
The caption of the video reads, "The new Japanese bullet train reaches unimaginable Mach speeds of 3.7 (4800 km / h), completing the route from Shin Osaka station to Tokyo (502.3 km) in just 10 minutes. Watch this."
Archive of the post can be accessed here.
NewsMeter received a request to fact-check the claim.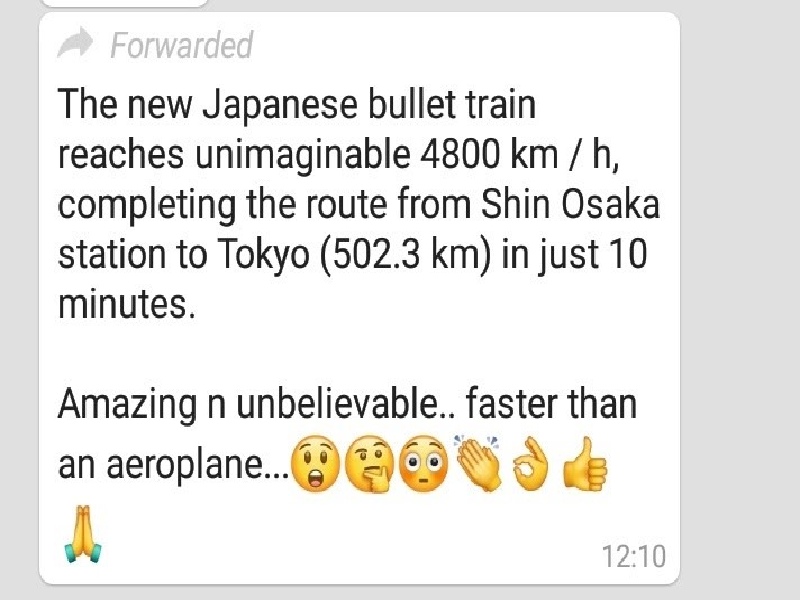 The same video was also shared on Facebook and Twitter.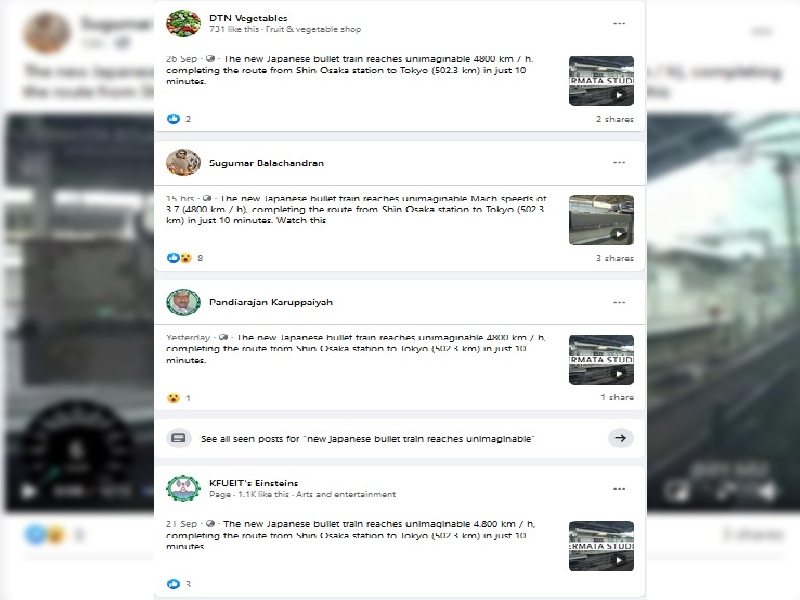 Archive of the posts can be accessed here and here.
Fact check:
The video is NOT real. It is a time-lapse video, digitally recreated by Fermata Studio of Japan.
Preliminary visual observation revealed that a watermark, 'Fermata Studio', can be spotted on the upper left corner of the video. Even the video starts with the Fermata Studio title card.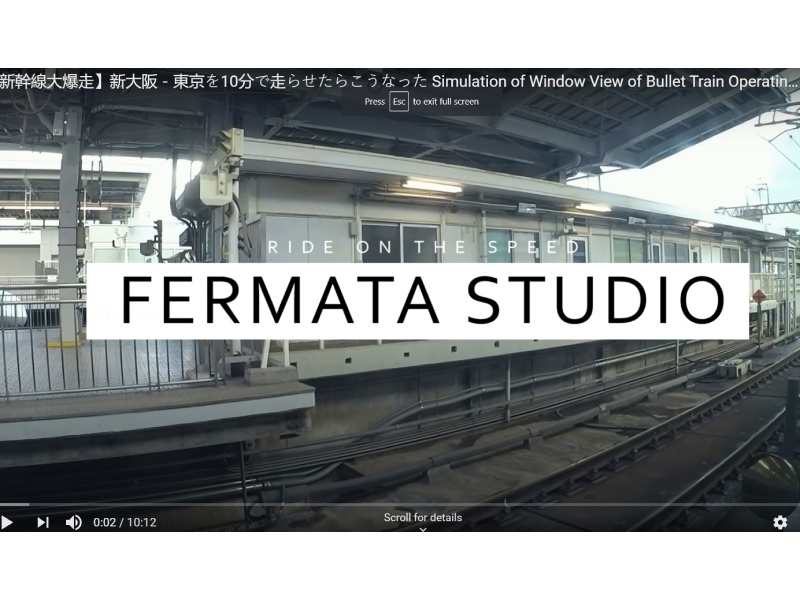 Taking a cue from the word Fermata Studio, NewsMeter did a keyword search and came across a YouTube channel named Fermanta Studio. The video that is in circulation was uploaded by the same channel on 2 August 2020 with the title "Simulation of Window View of Shinkansen Bullet Train Operating from Osaka to Tokyo (515km) in 10 min."
The YouTube channel clearly mentioned in the video description, "This video is a fiction. Normally it takes 2.5 hours from Shin-Osaka to Tokyo (515km). Made by a method called 'Time variant hyper-lapse/time-lapse'."
The video description further states that "The innovative hyper-lapse video effect gives you the ultimate speed experience that is impossible to achieve in reality. The original speed was recorded by GPS, at the same time as filming the view of the train window. The displayed speed was precisely calculated from the original speed to match the speed of the hyper-lapse."
Also, according to the OsakaStation.com, the fastest train between both cities Shin Osaka and Tokyo is 'Nozomi' (a variant of bullet train), and it takes two-and-a-half hours. According to the website "The Nozomi is the most frequent and the fastest train as it travels between Shin-Osaka and Tokyo in just 2 hours and 30 minutes."
Finally, the video of a Japanese bullet train traveling at 4,800km/ hour is FALSE. It is a time-lapse video created by Fermata studio of Japan.
Claim Review :
Digitally recreated time-lapse video of Japanese bullet train
Claimed By :
Social Media Users