Hyderabad: A message is going viral on Whatsapp claiming that Andhra Pradesh Government has changed its logo overnight. The message allegedly states that the government under Chief Minister Y S Jagan Mohan Reddy, a Christian, has replaced the Purna Kumbham in the logo with the Holy Water container that is used in the church.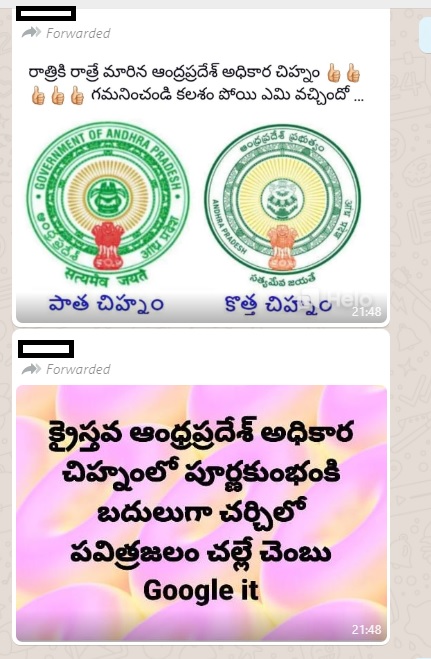 Fact check:
After the bifurcation of the Telugu states, Telangana adopted its new State emblem on June 2nd, 2014. But Andhra Pradesh government continued with the old emblem till November 2018. Later, inspired by art from the ancient Buddhist town of Amaravati, after which the State's capital is also being named, the emblem was re-designed.
According to an official release, the emblem consists of a 'Dhamma Chakka' (Dharma Chakra), the 'Wheel of Law' embellished with a ring of triatnas (Buddhist symbol) alternating with pinnate leaves and precious stones. The three circles of decorative beads in ascending order of numbers – 48 in the inner, 118 in the middle and 148 in the outer circle.
'Puna Ghataka' or 'The vase of plenty' is at the hub of the 'Dhamma Chakka' (Dharma Chakra). It is decorated with a four-banded garland on the main body with medallions and tassels. There is a braid around the thin neck and a flaring mouth.
The national emblem is also placed at the bottom of the emblem, which should never be reduced to a size of less than 24 mm in height.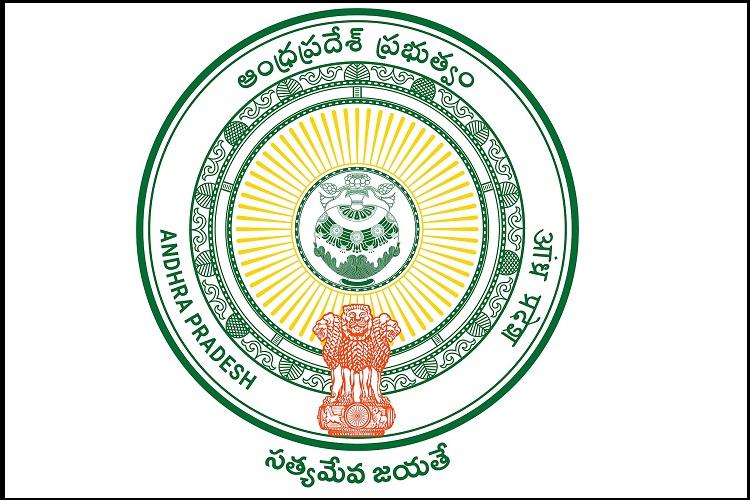 There have been several media reports about this change in November, 2018
https://www.ndtv.com/andhra-pradesh-news/andhra-pradesh-gets-a-state-emblem-with-dhamma-chakka-1947646
https://m.ap7am.com/lv-302202-ap-govt-new-logo-andhra-pradesh-state-emblem-2018.html
Central design of the emblem was changed, but it is still represents Purna Kumbham. As it was inspired by Buddhist art, the Purna Kumbham was decorated with a four-banded garland on the main body with medallions and tassels and the neck was made thinner. Even though it looks different, this symbol does not resemble a Holy Water container used in a church.
A traditional Holy Water container, which looks like a pot, can be seen here.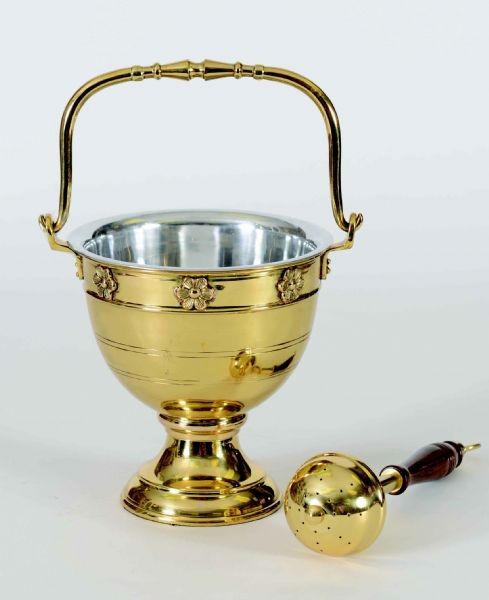 Though the logo was changed, it did not happen now. This was more than a year ago and was done due to official reasons and not with religious intentions. YS Jaganmohan Reddy assumed office on May 30, which was way after the changes were effected and when N Chandrababu Naidu was the Chief Minister.
Therefore, the claim that the incumbent government has changed the State emblem overnight is FALSE. Apparently, old thumbnails have been used in a malicious way to give a religious colour.
Claim Review :
Andhra Pradesh government change its emblem
Claimed By :
Social Media Users