Hyderabad: On May 14, locals at Hyderabad's Golconda spotted a big cat entering Masjid E Noorani in the wee hours. Within hours, a morphed image of a black panther was circulated on social media claiming it is the wild animal that entered the mosque. Following the news, panic gripped the Fathe Darwaza area of Hyderabad.
"A black panther in Golkonda. Stay safe!!!"
"A black panther was spotted last night at Fathe Darwaza, Golconda near Masjid E Noorani. Request residents to stay safe and stay alert," read the messages.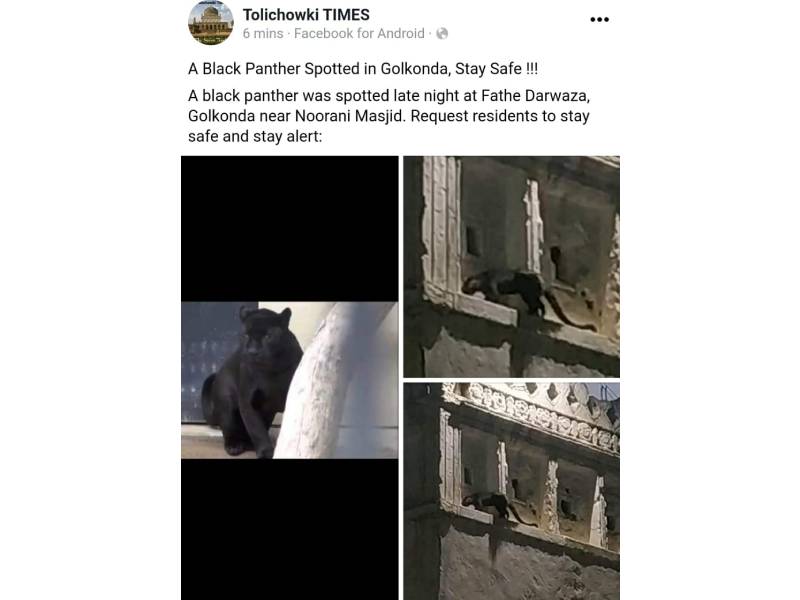 Fact Check:
NewsMeter did a fact check on this rumor.
"It was found that the animal entered through the minaret of the masjid. A panther cannot enter into an 8-inch gap. We have seen the dropping, it is not of a panther," an official at Nehru Zoo told NewsMeter.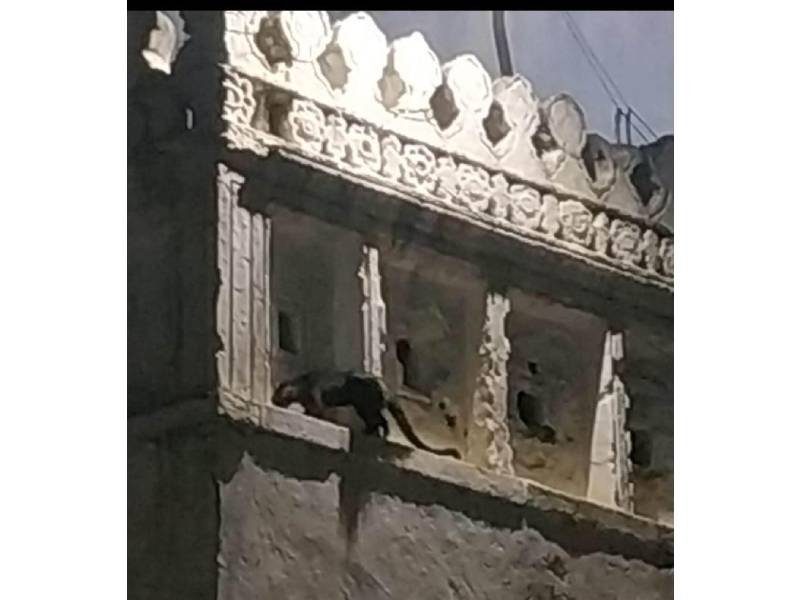 The rescue operation was started at 4.30 AM and ended at around 9.30 AM on Thursday.
Anti-poaching teams from the Nehru Zoological Park deployed at the mosque later identified the creature to be an Asian Palm Civet.
"The Civet cat was isolated inside the mosque. The entry and exit doors have been closed. It is a nocturnal animal. It will withdraw to a dark place at the sunrise. The team has located and rescued the animal," the official said.
Authorities said Civets are found in and around Chilkur and Golconda area.
Golconda Police Inspector K Chandrasekhar Reddy also confirmed there is no black panther in Telangana.
"The area has been cordoned off and instructions were given to the residents not to step out. Some photos of Civet morphed as a black panther are also being circulated. There is no black panther in Telangana," he said.
Result
Therefore, the claim that there is a Black Panther movement in Hyderabad's Golconda area is FALSE.
Claim Review :
Did locals spot black panther at Golconda mosque
Claimed By :
Social Media Users