Fact Check: Distance between Gandhi and Green thread cannot determine Rs 500 note is genuine or fake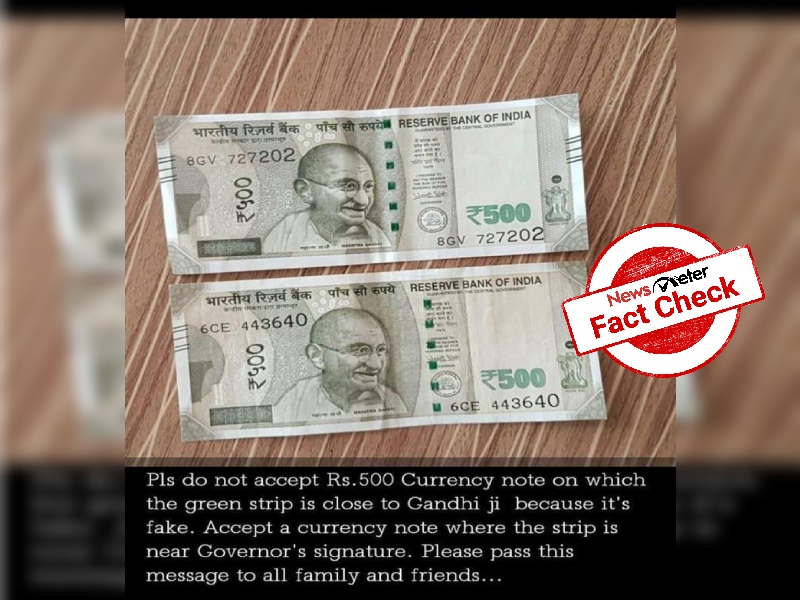 Hyderabad: For the past few days, the WhatsApp and other social media websites are flooded with a photo comparing two Rs 500 notes and the security strip on it and claiming that one note is a counterfeit. These kinds of claims were more frequent after the Reserve Bank of India released the new Rs 2000 and Rs 500 notes after demonetization.
"Pls do not accept Rs. 500 currency note on which the green strip is close to Gandhi ji because it's fake. Accept currency note where the strip is near Governor's signature. Please pass this message to all family and friends..." a message reads with an image of the currency note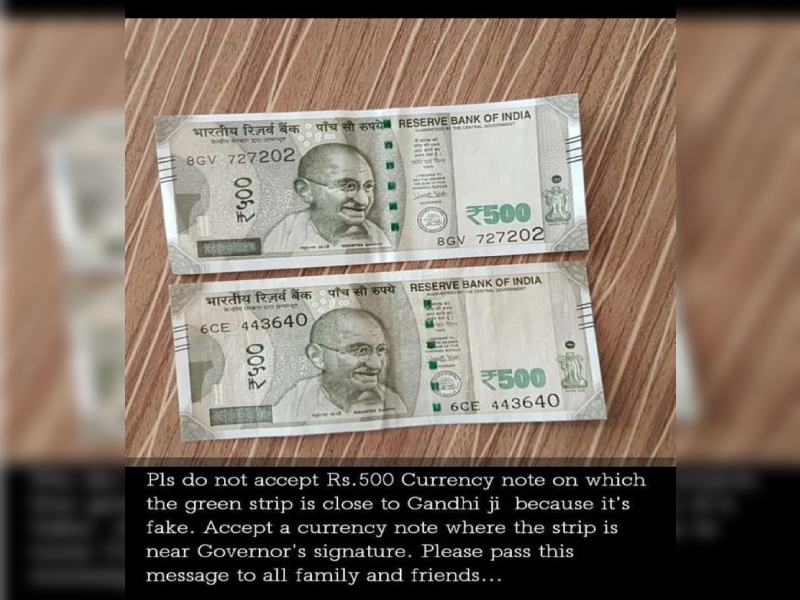 Fact Check:
The claim is FALSE. Every note has specific identification marks that prove whether it is genuine or counterfeit.
The RBI explained that the new ₹500 notes in the Mahatma Gandhi (New) Series are different from the present series in color, size, theme, location of security features, and design elements. The size of the new note is 66mm x 150mm. The color of the notes is stone grey and the predominant new theme is Red Fort.
The complete features of the Rs 500 note on the obverse and reverse sides can be found at RBI.org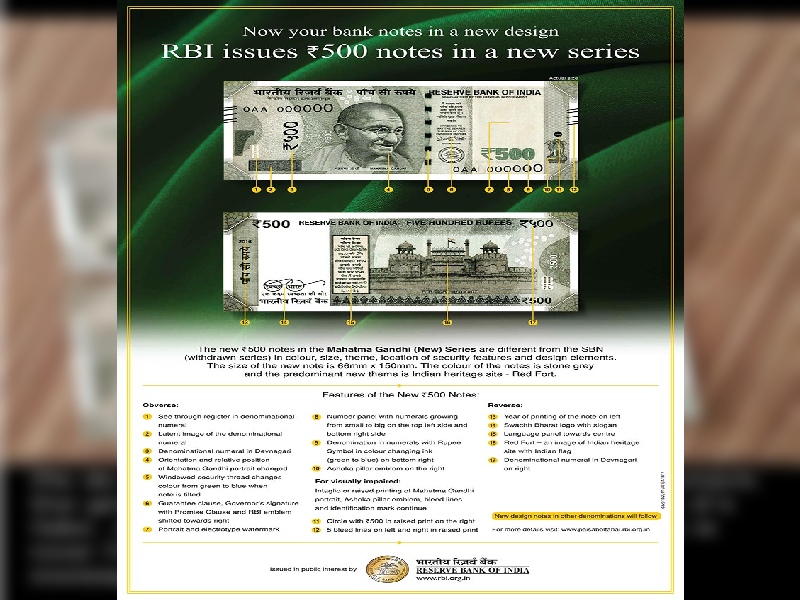 But in all these features, the RBI didn't mention about the distance between the security strip or green thread to Mahatma Gandhi or signature of the governor. Even the thread shown in the specimen note above is not in the same place mentioned by the people sharing the message on social media.
Hence, it is understood that just by observing the distance between the green thread and Mahatma Gandhi picture or signature of the RBI governor, one cannot claim a currency note as a counterfeit and the claim is FALSE. The people should observe the features on the front and backside of the note and can inform the authorities about the fake note only if they find any discrepancies in it.
Claim Review :
Distance between Gandhi and Green thread can determine Rs 500 note is genuine or fake
Claimed By :
Social Media Users