Fact Check: Video showing tallest Indian flag at Wagah border is from Hyderabad's Tank Band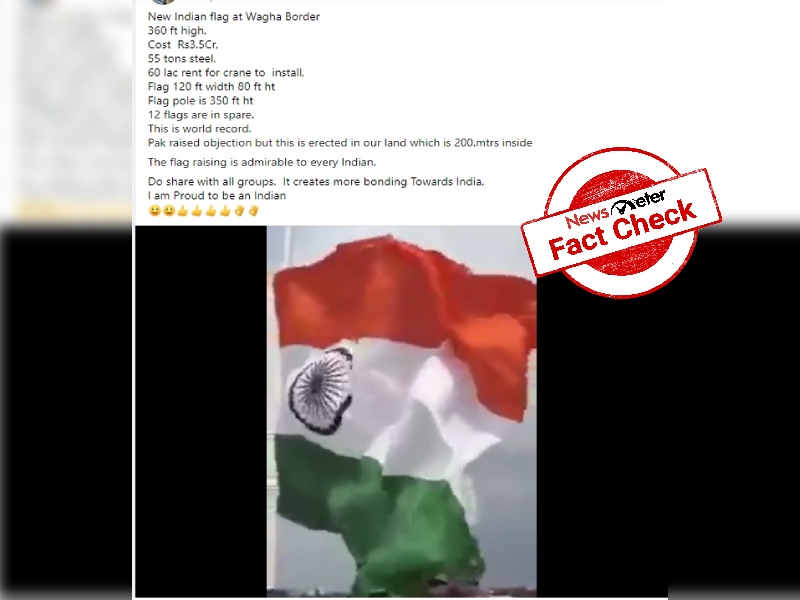 Hyderabad: A video allegedly showing the Indian national flag at the Wagah border has been doing the rounds of WhatsApp. The message further claims that it has set a world record.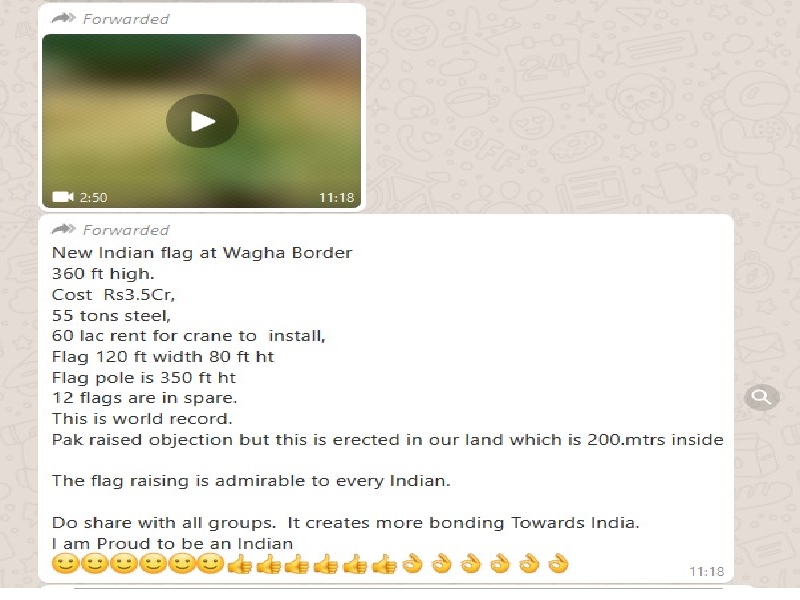 Here is the video that arrived in whatsapp:
"New Indian flag at Wagha Border 360 ft high. Cost Rs3.5Cr, 55 tons steel, 60 lac rent for crane to install, Flag 120 ft width 80 ft ht Flag pole is 350 ft ht 12 flags are in spare. This is world record. Pak raised objection but this is erected in our land which is 200.mtrs inside. The flag raising is admirable to every Indian. Do share with all groups. It creates more bonding Towards India. I am proud to be an Indian (sic)," the messsage read.
The same video with a similar claim appeared on Facebook and YouTube.
Archive of the posts can be accessed here and here.
Fact Check:
The Indian Tricolour seen in the video is NOT from the Wagah border. The video was taken during the installation of the national flag at Tank Bund in Hyderabad in June 2016.
NewsMeter extracted keyframes from the video using Invid tool. We performed a reverse image search of one of the keyframes and found that the same video had been posted on Facebook in 2017 claiming it was from Tank Bund, Hyderabad.
NewsMeter did a keyword search and found another video, taken from another angle, uploaded by the YouTube channel 'Online Publicity' on 2 June 2016. This video has the same music as in the viral video. Preliminary visual observations also revealed that various elements of both the videos are same, confirming that this video shows the Indian flag at Tank bund.
Viral Video from another angle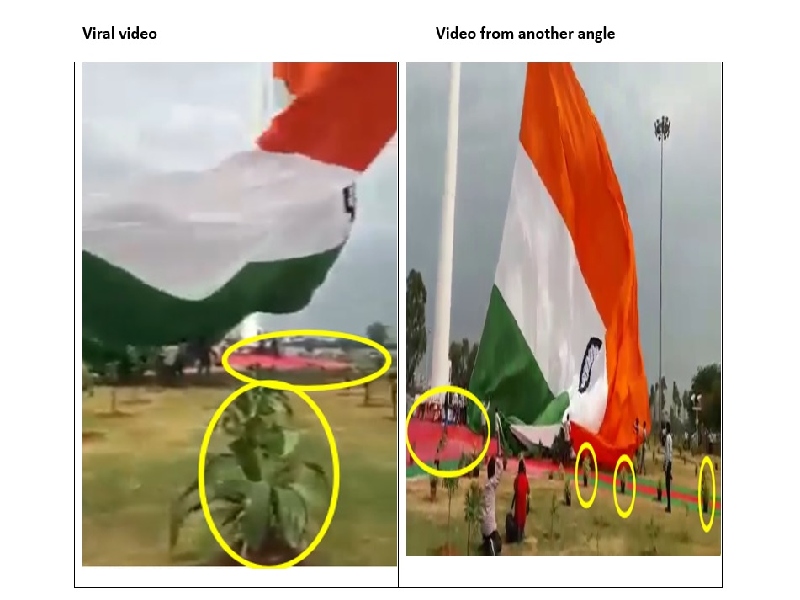 Same planters and red carpet can be seen in both the videos.
Also, the claim that the Indian flag at the Wagah border is the tallest is not true. This record has changed from year to year.
The Tricolour installed in Hyderabad on 2 June 2016 is 291 feet tall. It had set a record as the tallest national flag in India.
Later, in March 2017, this record was broken after a 360-feet Indian flag was installed at Attari, near the Wagah border in Punjab, by the Indian government. This move was opposed by Pakistan and later, in retaliation, Pakistan had installed a 400-feet Pakistani flag on the other side of the border.
But again, in March 2018, beating the existing record, the tallest Indian flag, 361-feet, was installed at Belgavi in Karnataka.
In January 2019, several media reports had claimed that a 380-feet tall Indian flag would be installed in Meerut in Uttar Pradesh.
Hence, the viral WhatsApp video claiming to show the tallest Indian flag at the Wagah border is FALSE. In fact, the Tricolour in the video is the one installed at Tank Bund in Hyderabad.
Claim Review :
Video showing tallest Indian flag at Wagah border
Claimed By :
Social Media Users