Hyderabad: A video of a man, who is allegedly the owner of Himalaya Drug Company, exhorting the Muslim community to set targets for education and enable their people to join all professions so that other communities become dependent on them has gone viral on social media.
Archived links to the claims are found here and here.
Fact check:
The man in the video is NOT the owner of the Himalaya Drug Company.
As debunked by NewsMeter earlier in two different articles, this person is not the owner of the Himalaya Drug Company. The founder of Himalaya Global Holdings is Mohammed Manal, who passed on the company to his son Miraj Manal.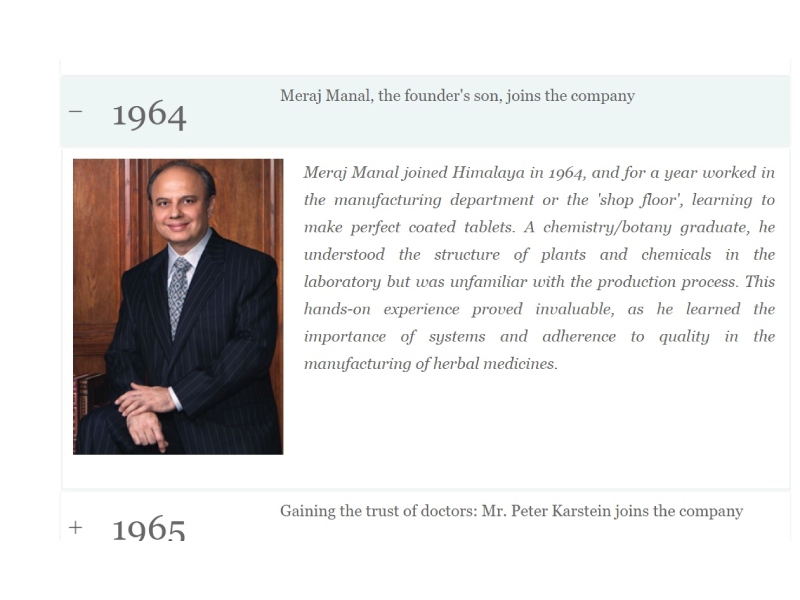 At present, he and his son Nabeel Manal are taking care of the Himalaya Drug Company and Himalaya Herbal Health Care.
We performed a reverse image search on Google and Yandex and found a few videos on various YouTube channels.
According to one of the video titles, the man's name is Naqi Ahmed Nadwi.
When we added the keywords 'Naqi Ahmed Nadvi' to the reverse image search, we found a page on Bayt.com, a job site in the Middle East and North Africa. But according to this page, Naqi Ahmed Nadwi is an administrator in the CEO office in a Saudi Arabian mining company Ma'aden. However, there is not enough proof to link the person in the viral video to this man.
We found a website, HD9.in, where we found several videos of the same person. HD9.in is an mp3 search engine and does not host music files. The website does not index, host, cache, or store media files on its server. They are located on third party sites that are not obligated in anyway with the site, HD9.in claimed, adding that it is not responsible for third party website content.
NewsMeter also found a YouTube channel under Naqi Ahmad Nadwi's name with several videos.
We also found a Facebook page of Naqi Ahmad Nadwi. According to the description in Arabic, he is from Riyadh, Saudi Arabia, and is the author of Cloning and Islam, Nishan Rah, and Biography of Sheikh Abdul Aziz Bin Baz.
According to his LinkedIn profile, he has a Masters degree in business administration (human resources and personnel administration), a Bachelor's degree in Arabic, and diplomas in modern English, and Arabic translation. He has an extensive knowledge of translation/interpretation in English and Arabic languages and 20 years of experience in HR, administration, in different positions in Saudi Arabia.
Hence, the person seen in the viral video is Naqi Ahmed Nadwi working in Saudi Arabia and NOT the owner of Himalaya Drug Company. Therefore, the claim is FALSE.
Claim Review :
Man in viral video urging Muslims to set targets is owner of Himalaya Drug Co
Claimed By :
Twitter Users