Hyderabad: An image has been received by Newsmeter, the text on which says "Because of writing on Indian currency notes, our govt loses around Rs 2,600 crore. So please don't write anything on our currency notes." "When will we learn to value and respect our own currency? Please spread this to aware of everyone."
This image claims that the government is losing some Rs 2,638 crore each year because of scribbled notes.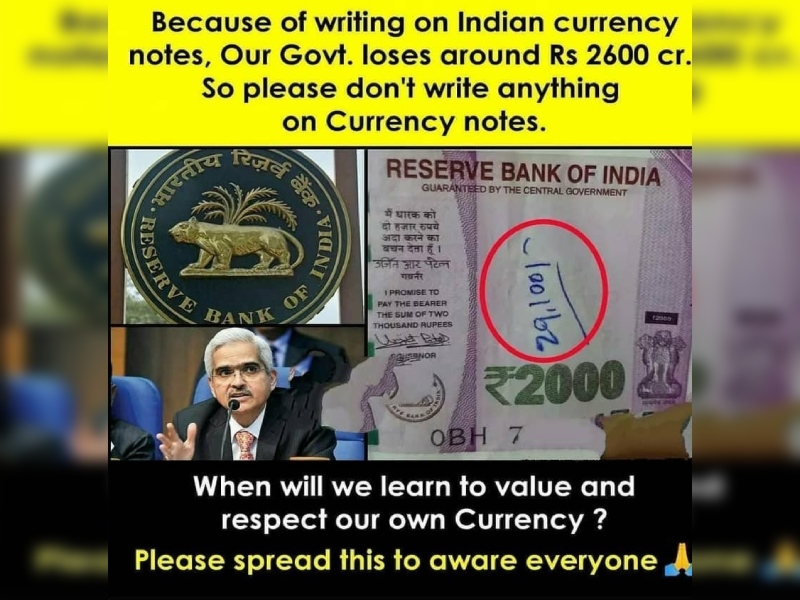 Fact Check:
The claim is FALSE.
None of the government shows any such calculation. This message was viral in December 2015, with the same claim. After the circulation of this message, RBI has refuted these claims.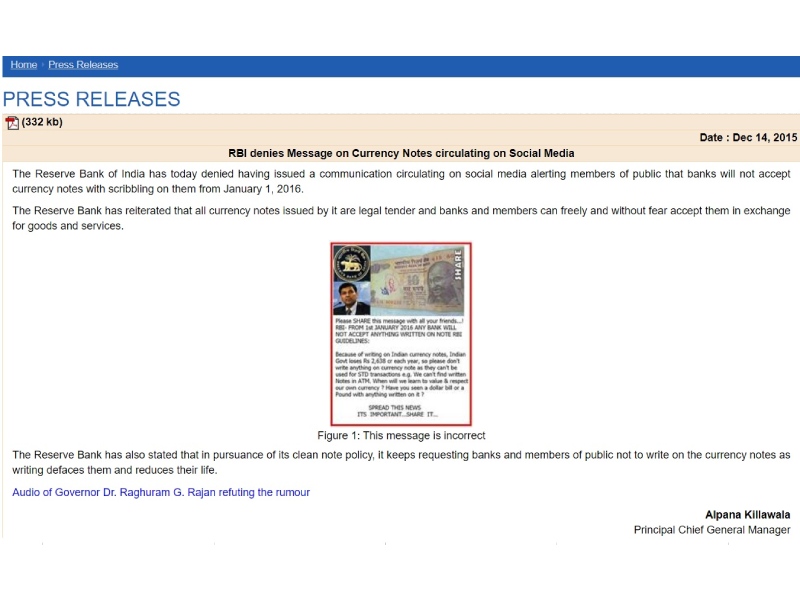 India Today published an article stating that the viral message is False. There is no such law that calls it a punishable offense, though it is strongly discouraged.
According to an analysis published in Livemint, in April 2015, in reply to a Right To Information request, the RBI, in 2012, released data on what it costs to print notes of each denomination. In absolute terms, the trend is one of increasing costs as the denominations become larger. This can be explained by the fact that higher denomination notes require more complex security features embedded in the note.
However, the cost of printing a note as a percentage of its value is higher for notes of lower denominations. For example, the cost of printing a Rs.10 note is almost 10% of the value of the note whereas the cost of printing a Rs 100 note is less than 2% of its value.
According to the approximate calculations done and published by itsmydesh.in in 2016, the RBI increased the money supply from 2012-13 to 2013-14 from INR 12.835 trillion to INR 14.265 trillion (difference of INR 1.43 trillion). And below is the composition of total currency in circulation.
Assuming that the composition remains the same, the total number of notes printed will be (2,5,10,20,50,100,500,1000) = (0.47, 0.83, 2.97, 0.48, 0.38, 1.65, 1.27, 0.57).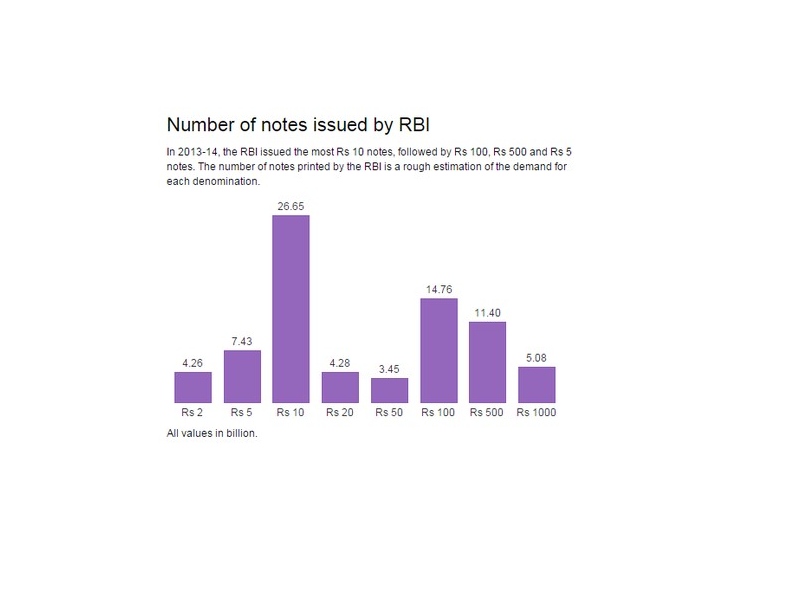 The cost of printing these notes would be = sumproduct (0.47, 0.83, 2.97, 0.48, 0.38, 1.65, 1.27, 0.57) * (0.48, 0.96, 1.5, 1.81, 1.79, 2.5, 3.17)
= INR 12.8 billion
= INR 12,800 Crore.
Notice that not all notes printed are for replacing old/defaced notes. Some of it is printed to increase the money supply and depends on many factors like macroeconomic outlook and forecast, GDP growth, inflation, etc. But even if one-fifth (~20%) were printed to replace the said notes, the total cost would be around Rs 2,600 crore. This is only approximate statistics published in an article on itsmydesh.in website.
Even though it is not advisable to deface the currency for any reason, it is FALSE that it costs the government Rs 2,600 crores to replace this currency.
Claim Review :
Govt losing Rs 2,600 cr due to scribbled notes
Claimed By :
social media users