Hyderabad: On February 5, 2020, an article published in a news website, AB-TC or City News, claimed that Chinese officials are seeking permission from the Supreme People's Court to kill 20,000 patients infected with the deadly Corona virus to stop it from spreading.
The article said the state "is on the verge of losing its health workers to Corona virus as at least 20 health workers are contracting the deadly virus daily. The state argues that Corona virus patients admitted at hospitals only have their deaths delayed and infect many others while receiving care at the hospital."
It concludes saying, "China has been under criticism for human rights violations and organizations have questioned China's approach in dealing with the Corona virus outbreak and it is believed the country has already killed many of its Corona virus patients."
Fact Check:
Major Chinese news channels like Xinhuanet, People's Daily, and China Daily have not picked up the news. This report was found only on ab-tc.com, an English news site which mostly publishes news about the US. Surprisingly, the website does not have a contact page nor does it mention the name of the company that owns it. On the website's "Who Is" page Newsmeter found that the domain is registered in Guangzhou city of Guangdong province in China. The admin name seems to be Yue Shangfen and was created in June 2019.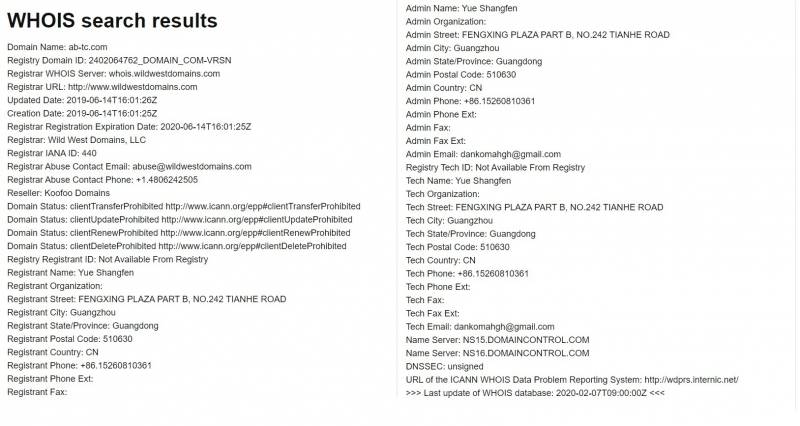 On January 30, 2020, Singapore government agency website published an article titled "Corrections and clarifications regarding falsehoods published by AB-TC City News website" where it condemned the claims made by the website, another proof that shows this website is not to be trusted.
https://www.gov.sg/article/factually-clarifications-on-falsehoods-posted-by-abtc-city-news
International Fact-checking website Snopes.com, in an article, has also said that the website has been publishing many hoax articles and junk news with several false claims.
https://www.snopes.com/fact-check/china-kill-coronavirus-patients/
The website ab-tc.com does not mention names of authors and all articles only mention "local correspondents".
Therefore, the claim that China is seeking permission from the Supreme People's Court to kill around 20,000 patients affected by the Corona virus is FALSE. No major Chinese news agencies have reported the news and the only source is ab-tc.com which is known for peddling fake news.