Hyderabad: As the Rakshabandhan is around the corner, the People for Ethical Treatment of Animals (PETA) placed billboards of a cow last week, urging the public to go leather-free for life.
These billboards irked the Hindu fraternity and they reverted back with a campaign alleging that PETA was anti-Hindu and portrays itself as an animal rescuer for funds but kills more than half of them to save money. The anti-PETA organizations and people spearheaded the campaign and took to social media with a statement of the number of animals euthanized by PETA and screenshots of PETA awarding 'Hero to Animals' award to Shilpa Shetty, who roasted a turkey for her YouTube channel.
Archived version of the claim is here.
FACT CHECK:
In this, there are two issues we should verify. One, the claim that PETA is working to protect distressed animals and two, Shilpa Shetty receiving the award from PETA even after roasting a turkey.
After going through the social media accounts and website of PETA India, we found that PETA started the campaign for Rakshabandhan with the billboards of a cow from second week of July, 2020. On July 15, 2020, PETA India made a post on its blog with title, 'A cow on PETA India billboards in seven cities urges the public to go leather-free for life', but removed it later.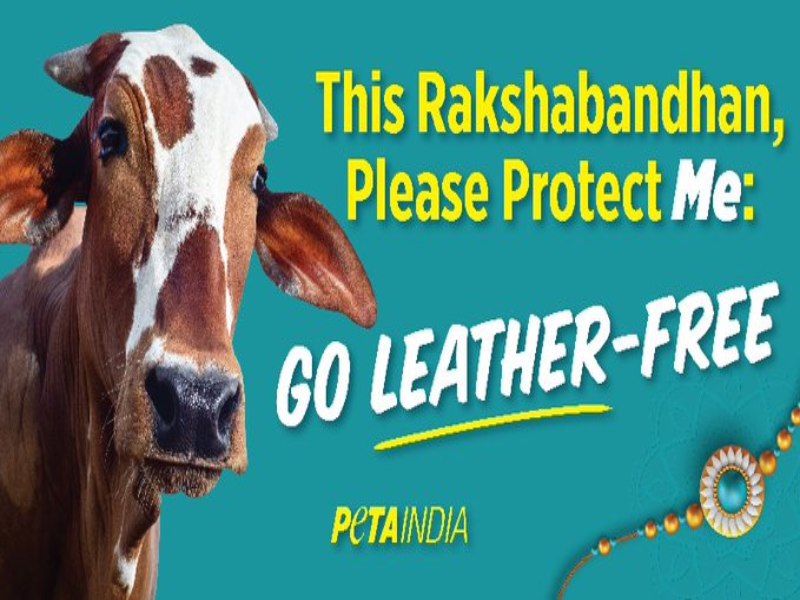 The webcache of the post can be found here.
PETA wrote in the post: 'As Raksha Bandhan approaches, PETA India has placed billboards in Ahmedabad, Bhopal, Chandigarh, Jaipur, Kanpur, and Patna featuring a cow proclaiming, "Protect Me – Go Leather-Free."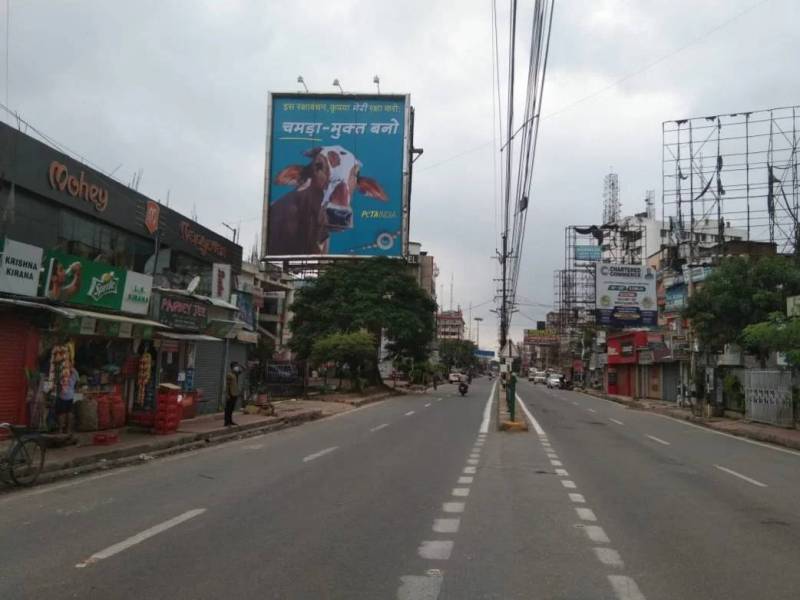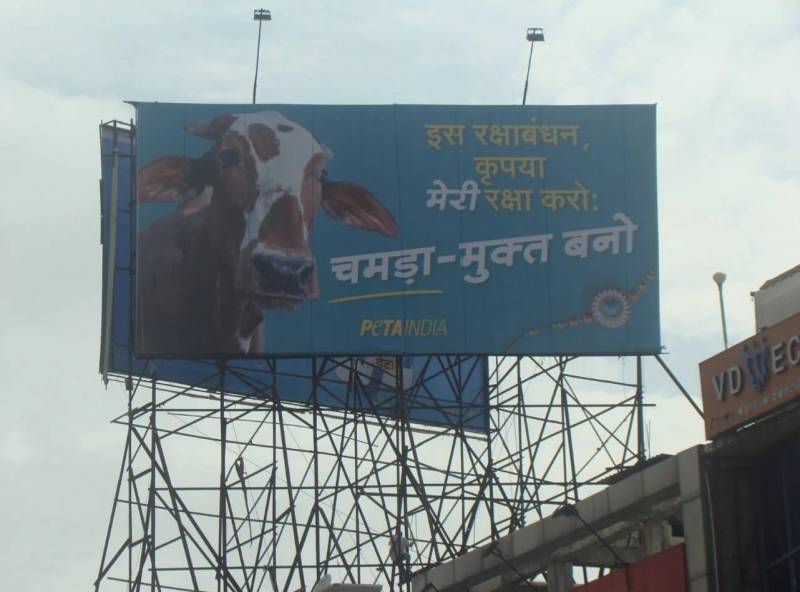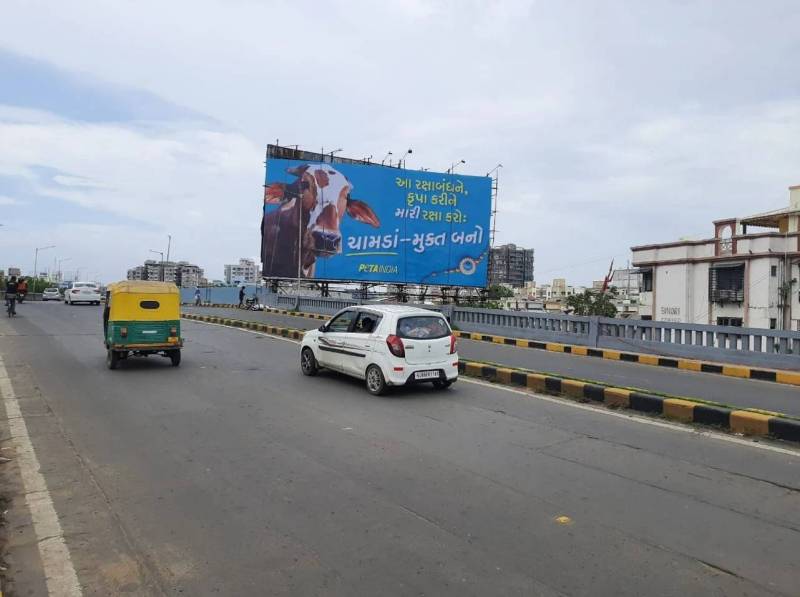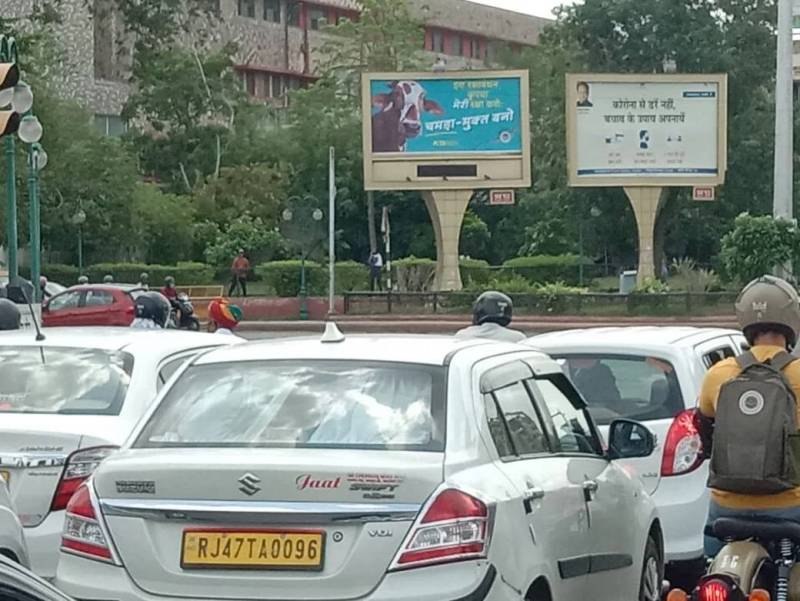 Cows are our sisters under the skin, and like us, are made of blood, flesh and bone and want to live. And so, the festival provides a great opportunity to celebrate our cow sisters by including them in our circle of protection, by pledging to go leather-free for life.'
These billboards and their timing confused many online users and they stumbled over understanding the link between a cow and its leather to the rakhi. Many users replied to the PETA that they didn't see any rakhi made of leather.
Some users shared a table of statement showing that PETA has killed more than 50 per cent of the animals they received at their shelters.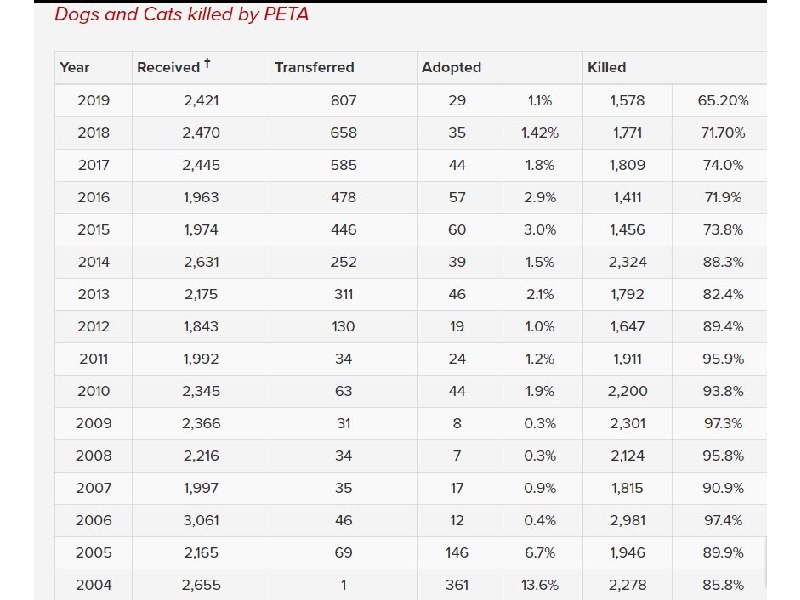 To verify the data, we conducted a search with key words 'Dogs and Cats Killed by PETA' and received results from a website, https://petakillsanimals.com/proof-peta-kills/
The website has given data in order of year, received, transferred, adopted and killed and their percentages. It provided a document set as a proof for its claim at https://petakillsanimals.com/wp-content/uploads/2014/05/PetaKillsAnimals.pdf
After going through the said proof, we found that the data is related to the state of Virginia in the USA and the reports are said to be issued by the Department of Agriculture and Consumer Services. So, NewsMeter visited the Virginia.gov website and then the Department of Agriculture and Consumer Services through it.
In the Animal Care section, we went through the Animal Custody Record System and then to Animal Custody Record Online Reporting System at https://arr.va-vdacs.com/Reports06.
After filling in the details, like Reporting Year: 2019, Report Type: Individual Agency Reports, Individual Agency Reports: People for Ethical Treatment of Animals- 2019, we received information just as the documents shared by https://petakillsanimals.com
The Virginia government website provided updated information and revealed that PETA has euthanized 1,614 of the 2,482 animals in 2019, 1,798 of 2,512 animals in 2018, 1,864 of 2,513 animals in 2017 and so on. However, PETA defended the process of euthanizing in its blog. In the post written by Ingrid Newkirk on February 1, 2018 and updated on February 18, 2020 at https://www.peta.org/blog/euthanasia/, PETA said.
"It's easy to point the finger at those who are forced to do the "dirty work" caused by a throwaway society's casual acquisition and breeding of dogs and cats who end up homeless and unwanted, but at PETA, we will never turn our backs on neglected, unloved, or homeless animals—even if the best we can offer them is a painless release from a world that doesn't have enough room for them in its heart or homes. People may throw stones at us, but we are against all needless killing: for hamburgers, fur collars, dissection, sport hunting—the works." And,
"As long as companion animals are still deliberately bred and people aren't spaying and neutering their dogs and cats, open-admission animal shelters and organizations like PETA must do society's dirty work. Euthanasia is not a solution to overpopulation but rather a heartbreaking necessity given the current crisis. PETA is proud to be a "shelter of last resort," where animals who have no place to turn or who are unwanted or suffering are welcomed with loving open arms."
The claim that PETA kills more than 50 percent of the animals it is receiving is TRUE as per the data limited to the Virginia state in the USA and whatever the procedure is called.
Coming to the other part of the claim,
Shilpa Shetty shared a roasted turkey recipe video on her YouTube channel at https://www.youtube.com/watch?v=JbbbOWLMI08 on December 21, 2017. She runs the channel by name 'The Art of Loving Food' and shares many recipes of non-vegetarian dishes.
The PETA India honored Shilpa Shetty on December 16, 2017 with 'Hero to Animals' award 'for her exemplary work, which includes speaking out against the cruelty of circuses; signing a petition asking the government to uphold the ban on jallikattu, bull races, and bullfights; and adopting a stray kitten.' Detail press note by PETA India is at https://www.petaindia.com/media/bollywoods-shilpa-shetty-kundra-honoured-petas-hero-animals-award/
Hence, it is TRUE that PETA India honoured Shilpa Shetty and she shared the recipe of roasted turkey on her YouTube channel. But the award is given for her work with PETA.
Claim Review :
PETA killing more than half of the animals it is sheltering
Claimed By :
Social Media Users