Hyderabad: Popular Tollywood actress Tamannah Bhatia is again in the news after her picture with Pakistani Cricketer Abdul Razzaq surfaced on social media.
The picture has been shared with the claim that the south Indian actress is tying the knot with the cricketer.
Many entertainment media platforms have reported this news. A picture has been shared with this claim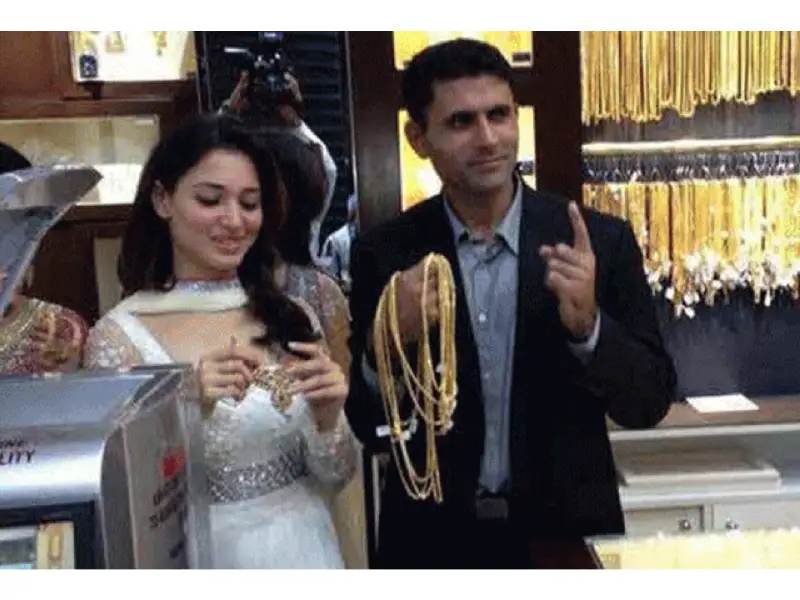 Fact Check:
The claim that both are getting married is FALSE.
When the picture shared with the claim is checked using Google reverse image search, we found that the image is an old one. We found this image has been used by an entertainment website 'parlho' in a report that discusses affairs of Pakistani Cricketers with Indian actresses. This report was published in 2018.
We also found an Urdu report published in September 2017.
When translated, the report established that the pictures were taken when both inaugurated a Jewelry shop in Dubai. Based on those pictures, rumors of them getting married spread.
The report noted that Abdul Razzaq is married to Ayesha and is considered to be one of those Pakistani cricketers who have not been involved in a sleaze.
By this report, it is obvious that the marriage rumors were floated in 2017. These rumors have surfaced again now.
When the actress's social media accounts were scanned, there are NO such announcements from her side. We also found that she is at her home following the COVID-19 lockdown.
According to website india.com, Tamannah Bhatia has rubbished the news. "The only thing I'm romancing right now is my cinematic endeavors. I really wonder where these speculations constantly crop up from when all I'm doing is shooting. It's really prejudicial and disrespectful. The day I decide on going down that road, I will announce it to the world myself because the institute is consecrated, it's not as casual as the numerous speculations being floated," Tamannaah said.
Other websites like iwmbuzz.com and rozonaspokesman.com has reported the same.
Therefore, the claim is FALSE.
Claim Review :
Tollywood actress Tamannah marrying Pakistani cricketer Abdul Razzaq
Claimed By :
Social Media Users