FACT CHECK: Janshakti Party leader passed off as Congress MLA Anil Upadhyay in viral video.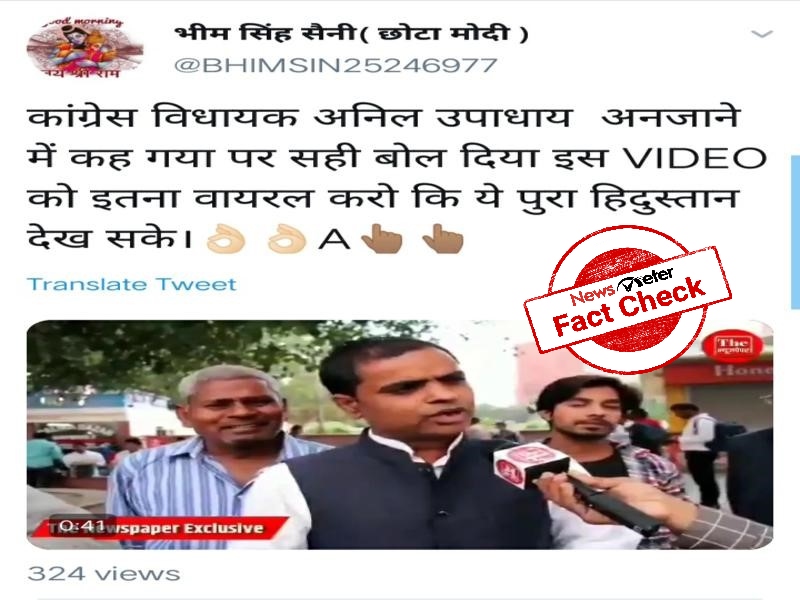 Hyderabad: A twitter user posted a video claiming "Congress MLA Anil Upadhyay" is speaking against certain politicians and journalists. In the video, he is demanding that 100 people should be sent to jail for bringing about peace in the country.
"Congress MLA Anil Upadhyay inadvertently said, but said rightly, make this VIDEO so viral that it can see the entire Hindustan. 👌🏻👌🏻 A👆🏽👆🏽 https://t.co/nGYIcnqVNT", the tweet reads.
FACT CHECK:
This claim is false.
The video doesn't feature "Congress MLA Anil Upadhyay" because there is no such lawmaker by this name. Newsmeter checked the 'my.neta' portal, a database of contesting political candidates, and found that there was no candidate by this name.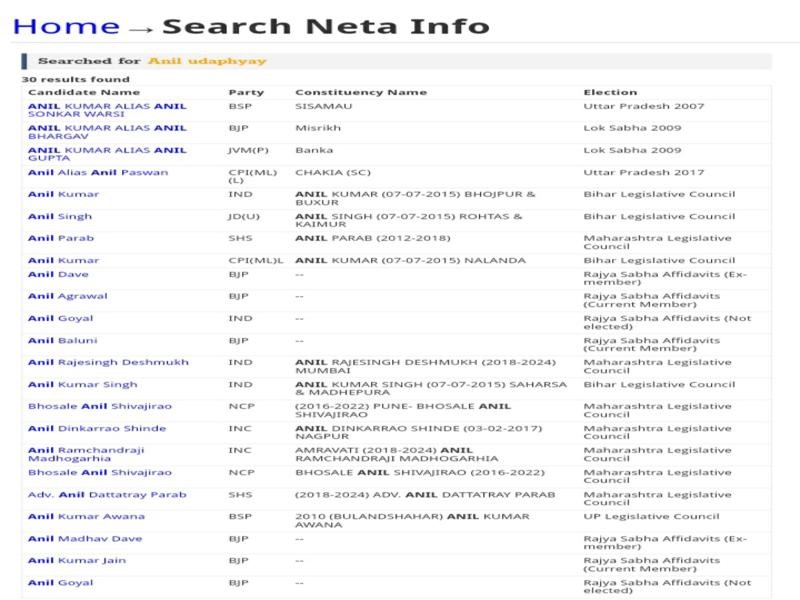 This is a fictitious name and is used every few months with different news stories. Here are a few articles that have debunked and proved that the name is fictitious.
Fictional BJP MLA 'Anil Upadhyay' revived, now with false claim that he was thrashed by women, Alt news published
Congress MLA Anil Upadhyay' Returns: This Time, to 'Support Modi, titled The Quint article.
Unmasking Indian politician Anil Upadhyay, a 'man of many faces', reports The Observers.
At the bottom left corner of the video the words 'The Newspaper Exclusive' can be seen.
When researched, it was found that'The Newspaper Exclusive' is a verified channel called 'The Newspaper' on YouTube that has more than 5 lakh subscribers. After performing a keyword search, we found that the video in the tweet was taken from an 11-minute video on March 4, 2020. The video was titled, "What did this professor say about Rahul Gandhi that made people lift him up in the air? | Delhi."
This video is now deleted from the channel.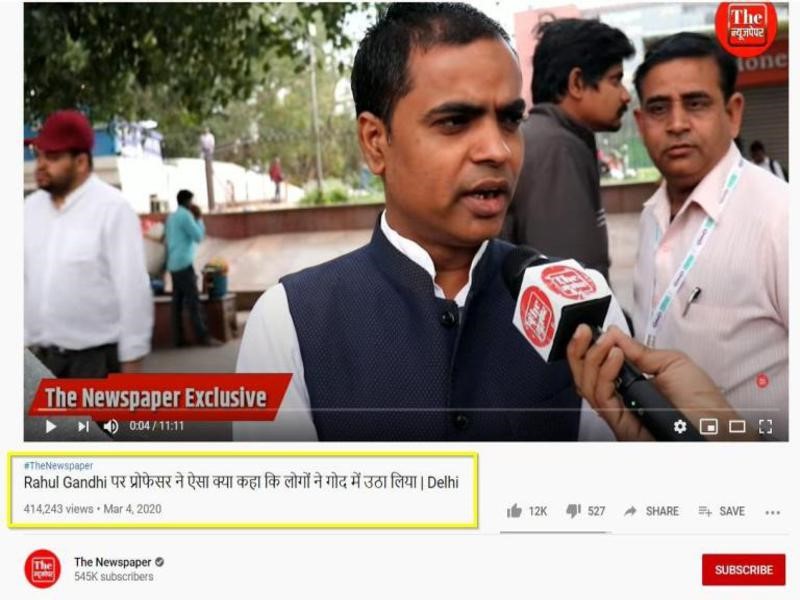 Newsmeter found that the man in the video is Vinay Kumar Singh. When we searched his name on myneta.info, we found that he had contested elections from Patparganj on a Janshakti Party (Rashtriya) ticket in the recent Delhi Assembly Elections of 2020.
Here is the entry of him along with his picture and other information and affidavits on the Election Commission of India website.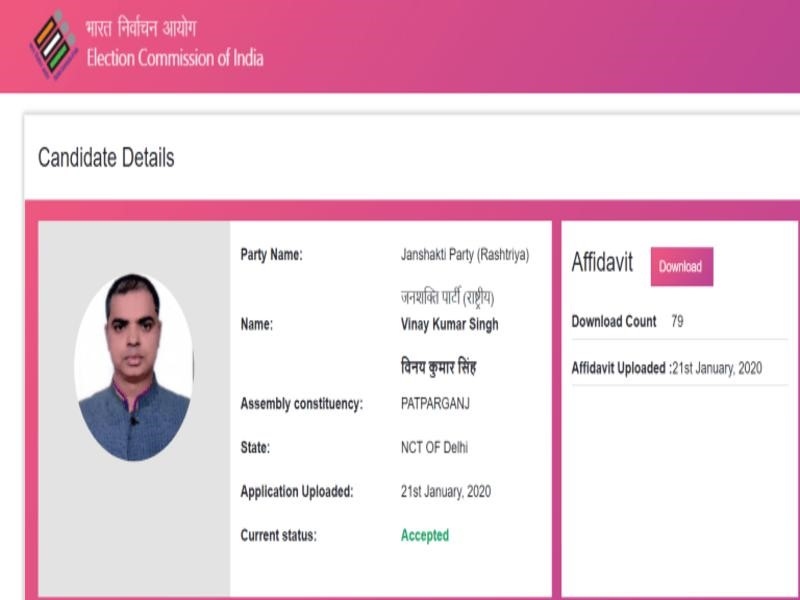 Therefore, the Delhi-based Janshakti Party (Rashtriya) leader Vinay Kumar Singh has been passed off as Congress leader Anil Upadhyay. The claim is False.
Claim Review :
Congress MLA Anil Upadhyay in viral video.
Claimed By :
social media users