Another controversy has sparked in Andhra Pradesh, when ration cards of Vadlamuru, East Godavari district were seen having a picture of Jesus on them. This picture is going viral both on Facebook and Twitter.
Some shared the image, asking whether this is true or fake.
Few stating that AP CM Jagan has new ration cards with Jesus photo on them:
Few websites even reported that "the ration card says only people whose picture is on the card must come and collect ration every month. There is picture of Jesus on the card, does that mean only Christians can collect the ration??"
https://www.telugubulletin.com/telugu/jesus-photo-on-ap-ration-card-26209
The card is in Telugu, with title "Ration Supply Card" Vadlamuru. Details like Card Holder Name, Card Number are empty. Name of Ration Shop Dealer given is M. Mangadevi and M. Satya Sairam. Shop number mentioned as 034.
Fact Check:
A Ration card is an official document issued by state government in India to households that are eligible to purchase subsidized food grain from the Public Distribution System (under the National Food Security Act). They also serve as a common form of identification for many Indians. There are 39,648 fair price shops in Andhra Pradesh.
Newsmeter has checked the details of the Fair price shop (ration shop) in Vadlamuru and confirmed that Shop no 34 is in Vadlamuru and the dealer's names are M. Mangadevi and M. Satyasairam.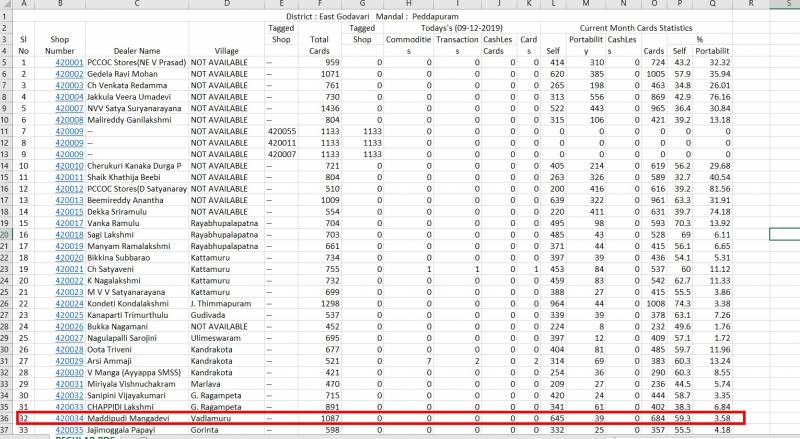 Normally a ration card holds the logo of the state it belongs to and also has details of the family. For example, here is a picture of an old ration card. On left, it has the details of the card holder and the ration shop. On right, it consists picture of the family along with the details of the family members. On the viral card, there are no such details printed. Moreover, it is printed on a white paper book.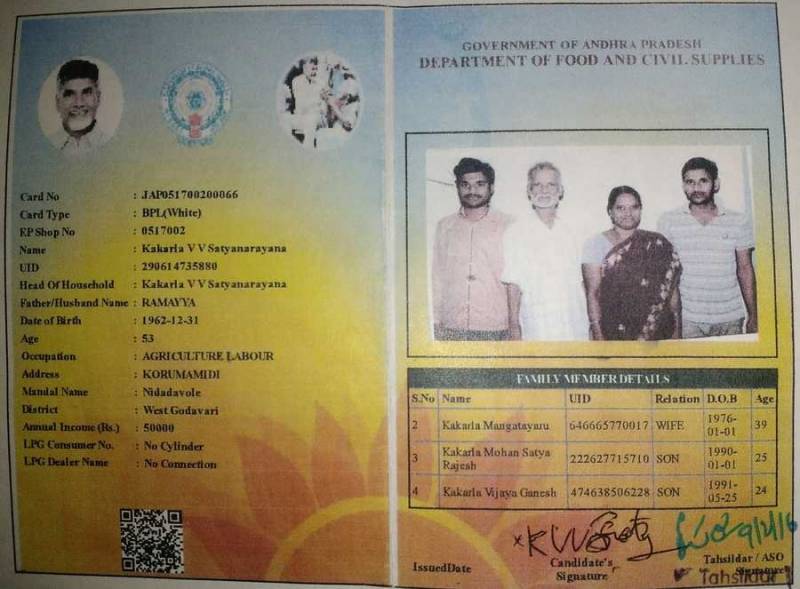 After arduous search, we found media reports stating that these are not the actual ration cards, but the ration collection cards which go along with the ration cards. They are used to register that date of collection of rations, amount of ration taken etc by the card holder. These are generally printed by the Fair price shop dealers without the interference of the government.
According to the Shop dealer, they have been printing pictures of different Gods over the years, they printed picture of Lord Venkateswara last year, for a change they printed picture of Jesus Christ this year.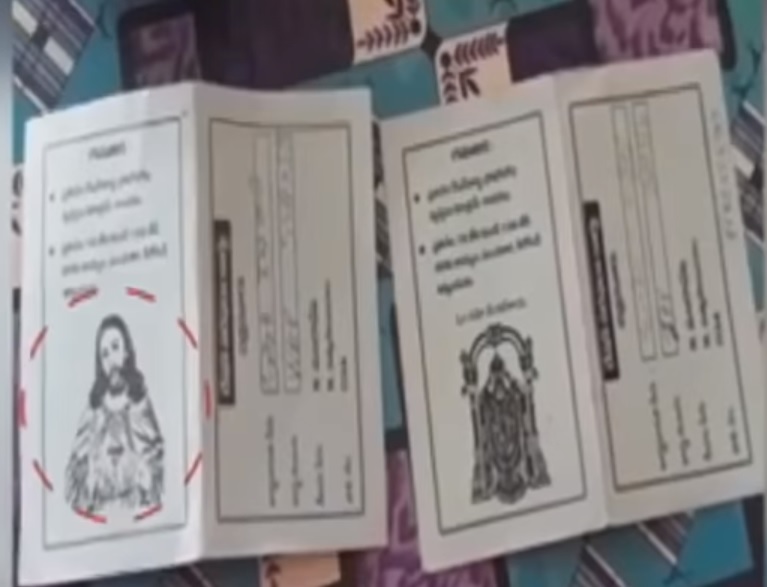 Hence, the picture of Jesus Christ is NOT printed on the Ration Cards, though the ration shop dealer printed the picture of Jesus Christ on the Ration Collection books which goes along with Ration cards.
So the claim of AP CM printing Jesus Christ picture on the Ration cards is FALSE.
Claim Review :
Jesus picture on AP ration card
Claimed By :
Social Media Users