Fact Check: No, Adani Group's Punjab grain storage was not set up after farm bills were passed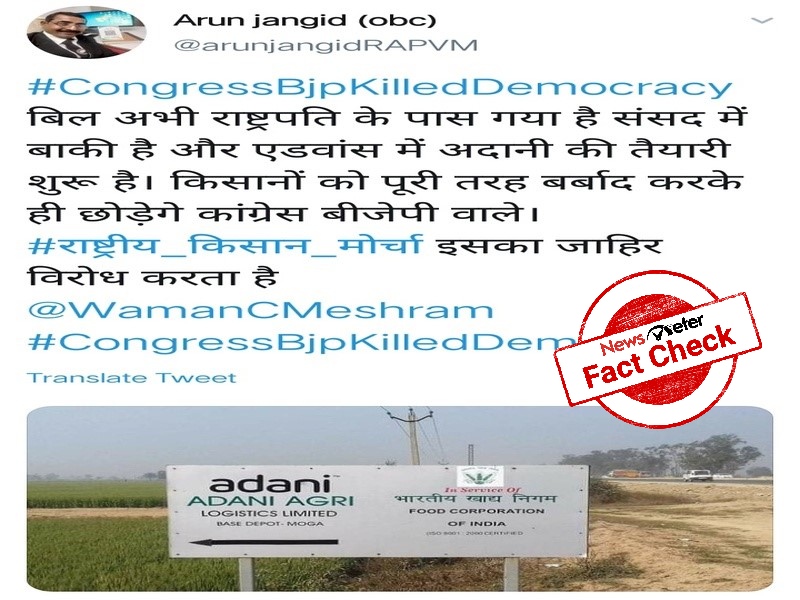 Hyderabad: An image of a grain silo owned by Adani Agri Logistics Limited is viral on the internet. Users claim that Adani Agri has set up a grain silo in Punjab's Moga within days after the farm bills were passed by the parliament.
"The Bill has gone to the President, the rest is in Parliament. But preparations for Adani have already begun. Congress and BJP will leave farmers completely ruined," reads a tweet
Click here and here to view similar claims.
FACT CHECK:
This claim is false.
The Adani Agri Logistics has been functioning in India since 2007 in collaboration with the Food Corporation of India (FCI). The company runs silos at Moga in Punjab and Kaithal in Haryana to store grains. It is a pioneer in bulk handling, storage, and transportation (distribution) of food grains.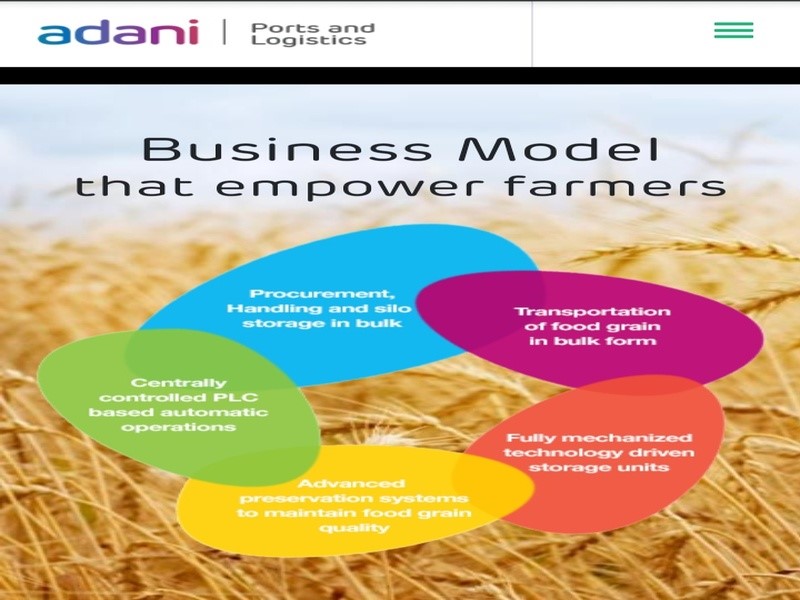 A news report by Financial Express published in 2008 states: "As a part of a pilot project, the FCI had entered a build, own and operate (BOO) agreement for 20 years with AAL for setting up two silos at Moga in Punjab and Kaithal in Haryana in 2005."
The company has invested Rs 650 crore for building the two base-silos and has five field depots at Chennai, Coimbatore, Bangalore, Navi Mumbai, and Hoogly.
Another report by Business Line published in 2018 reads: "Adani Agri Logistics Ltd was one of the earliest to adopt silo storage. Currently, it is the only silo storage operator in the country, with a capacity of 8.75 lakh tonnes, and another 4 lakh tonnes silos being built."
A YouTube video by the 'Adhani Group' posted a video in 2016 which spoke about being India's first integrated bulk handling, storage & the logistics system for food grains.
Therefore, the claim is false.
Claim Review :
Adani Groups Punjab grain storage was set up after farm bills were passed
Claimed By :
Twitter Users