The lockdown rules have been relaxed in the whole country and liquor shops are now open in almost all the states. This led to large queues in front of the wine shops, social media reports have also circulated the pictures of women waiting in the queues for liquor. Taking this situation into account, a video is going viral on the social media with a claim that "Deepika Padukone buying liquor".
Some shared it saying "Batao kya din aa gaye hain! @deepikapadukone buying liquor at a corner store by herself. The #Lockdown3 has really brought celebrities into the masses."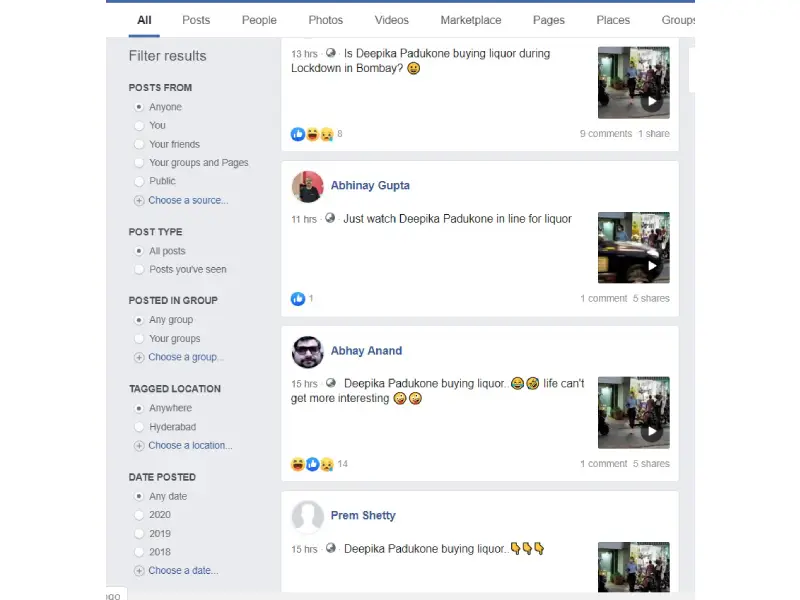 Fact Check:
The claims shared are FALSE.
On most of the videos shared, we can see the emblem that says 'Viral Bhayani' on them. So it shows that this video was published by Viral Bhayani. When we searched about Viral Bhayani in Google, we found his Instagram account, which also had the same video.
The caption along with the picture says "The show must go on with safety and precautions 👍⛑. #rakulpreetsingh was snapped yesterday near a medical shop in Bandra. With masks on it is going to be so difficult to identify celebrities. Or will have to develop pap AI for this now 🔥 #viralbhayani @viralbhayani"
So, here we can see that it is actress Rakul Preet Singh, not Deepika Padukone in the video. The actress seems to be coming out of a provision store but not a liquor store.
When probed further, we found the actress clarified this allegation on twitter,
A twitter handle named KRKBOXOFFICE shared the viral video with the caption What was @Rakulpreet
buying during the #lockdown? She was buying alchohol?
Rakul replied by saying "Oh wow ! I wasn't aware that medical stores were selling alcohol"
Many main stream media carried this clarification that she was NOT buying liquor and was coming out of a medical shop after buying necessities.
https://www.hindustantimes.com/bollywood/rakul-preet-singh-on-video-showing-her-buying-alcohol-wasn-t-aware-that-medical-stores-were-selling-alcohol/story-t6OfkzFmDsH5l5ipaRqiMM.html
https://www.thehansindia.com/cinema/tollywood/video-of-rakul-preet-shopping-goes-viral-621259
Based on this information and the keyframe search in Google maps, we found the resemblance with a shop named Modern stores in Pali hill market Bandra, which is a Medical and Provisions store.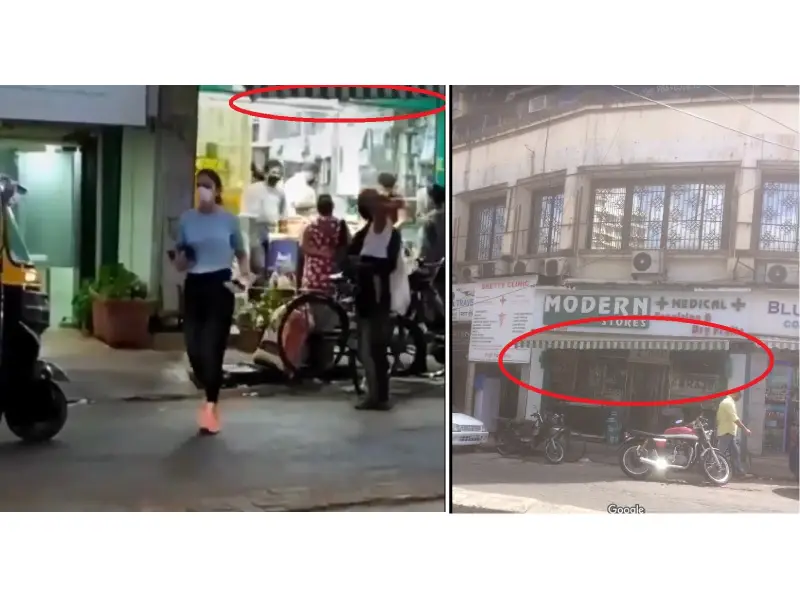 Therefore, both the claims that it is Deepika Padukone in the video and also, she is out to buy liquor are FALSE. The actress seen in the video is Rakul Preet Singh and she was shopping for essentials.
Claim Review :
Deepika Padukone was buying liquor
Claimed By :
Social Media Users