Hyderabad: Though COVID-19 positive cases are rapidly increasing in India, Central, and State Governments are gradually relaxing the lockdown rules. But Telangana government is treading carefully and extended lockdown till May 29.
But a video is being shared on Facebook showing an auto-rickshaw carrying 24 people in rural Telangana. The video shows the cops stopping the auto-rickshaw at a check post.
"Social distancing in Telangana. Twenty four adults and kids were traveling in this auto-rickshaw when the cops pulled it up at a rare rural check post," read the message.
Fact check:
The claim that this incident happened during the lockdown in Telangana is FALSE.
When the keyframes extracted from the video were used to perform Google reverse image search, along with the keywords "24 passengers in auto rickshaw", we found several media reports published in August 2019.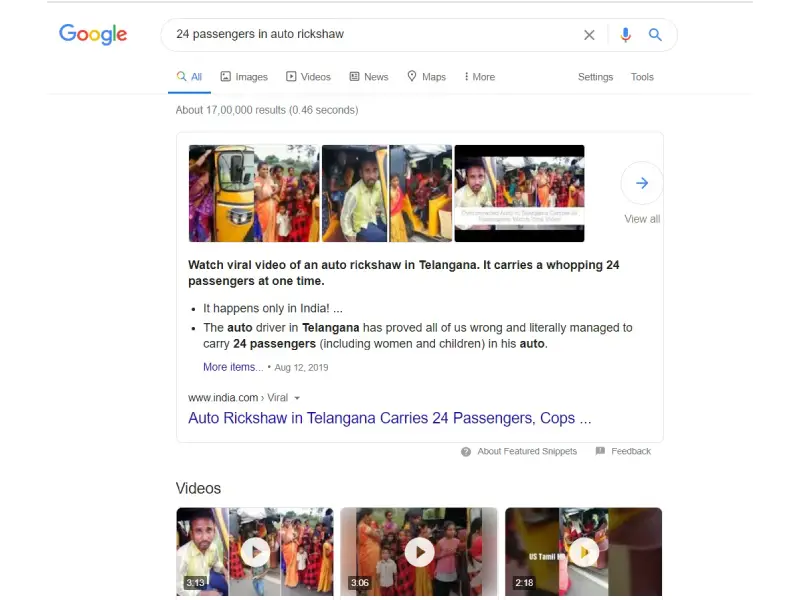 According to the article published by India.com published on August 12, 2019, an auto driver in Telangana managed to carry 24 passengers (including women and children) in his auto. The video shows a policeman stopping an overloaded vehicle and asking passengers to de-board. By the end of the clip, at least 24 people can be seen coming out the auto after which the cops ask them to pose for a photo.
This video was tweeted by Commissioner of Police, Karimnagar on August 11, 2019, with the message: "People should take care of their own safety. They shouldn't board in overcrowded passenger autos unmindful of their safety."
Therefore, this incident took place in rural Karimnagar in August last year.
https://www.brut.media/in/news/busted-auto-rickshaw-ferrying-24-passengers--8f2f592b-2af6-4be5-8352-9e289d2db889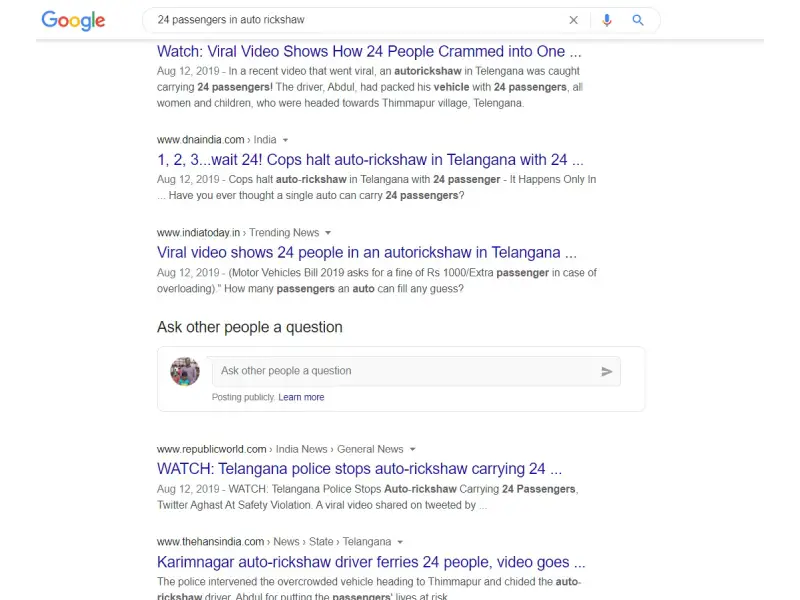 So, the claim that this incident took place during COVID-19 lockdown in rural Telangana is FALSE.
This incident took place in rural Karimnagar in August 2019.
Claim Review :
police stop auto carrying 24 people amid lockdown
Claimed By :
Social Media Users